Both Prince Harry and Meghan Markle Reportedly Ignored Warnings From Friends About Their Relationship
Before Prince Harry married Meghan, Duchess of Sussex in 2018, the two of them spent a year and a half dating and getting to know each other. They were set up on a blind date by a mutual friend in mid-2016.
As Harry and Meghan started becoming more serious, their friends and family members chimed in with a few thoughts on the relationship. Reportedly, their loved ones had some concerns, but according to sources, both Harry and Meghan brushed off these warnings.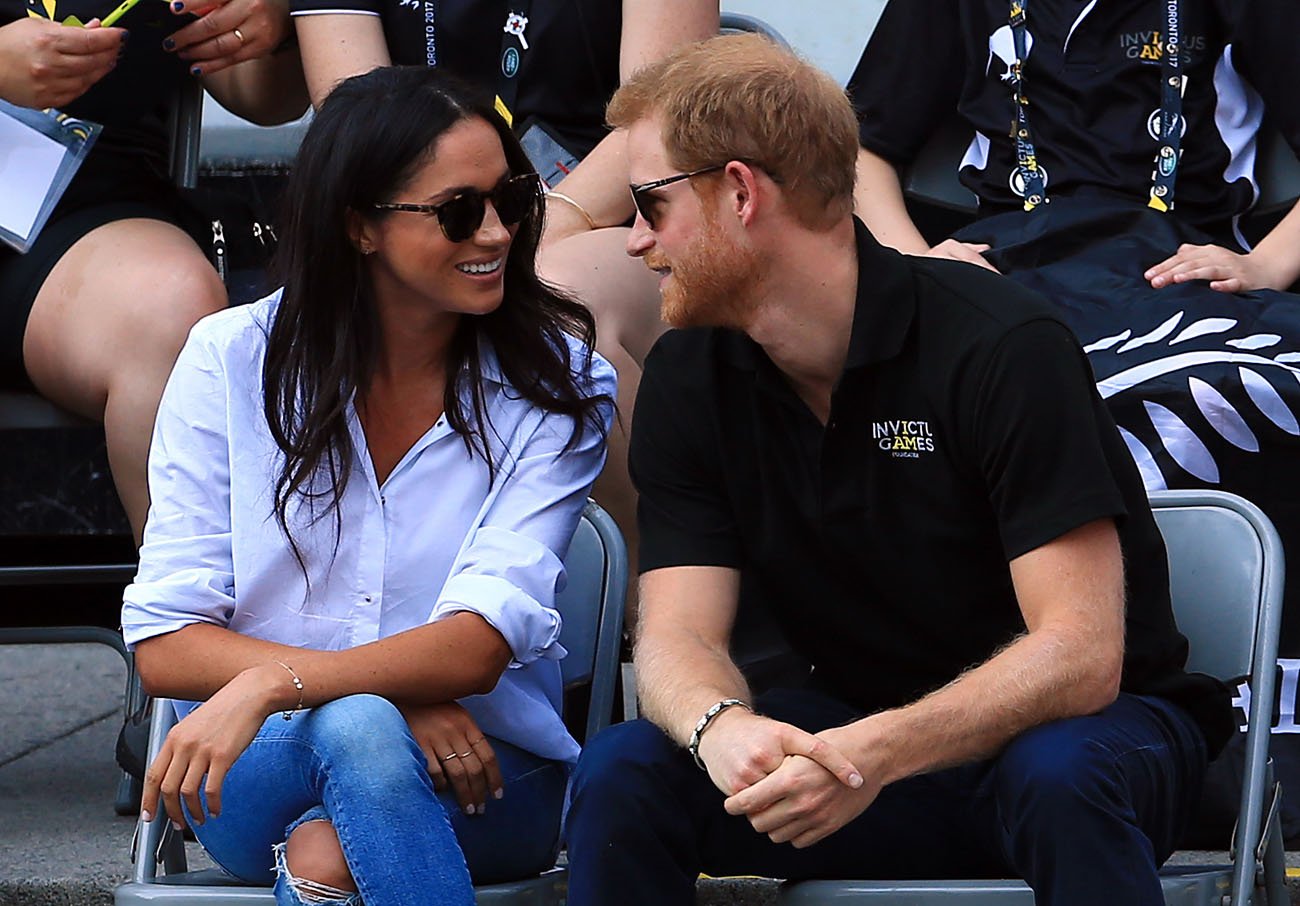 Prince Harry reportedly ignored his brother's and childhood friend's concerns about Meghan Markle
As written in Finding Freedom, a new biography about Harry and Meghan, Harry's brother, Prince William, raised some concerns about Harry moving too fast with Meghan. However, this put Harry on the defensive, and his relationship with William deteroriated, as reported by the Sunday Times.
"Don't feel you need to rush this," William allegedly told Harry. "Take as much time as you need to get to know this girl."
This story seems to back up other sources who claimed William and Catherine, Duchess of Cambridge were worried about Harry falling too fast for someone he barely knew. Meanwhile, according to royal expert Katie Nicholl, Harry "went ballistic" because felt like he was not getting the support he wanted from his loved ones.
However, William was not the only person who told Harry to slow down with his relationship. His longtime friend, Tom Inskip, reportedly gave Harry advice similar to what William said.
The Telegraph shared that, according to Finding Freedom, Inskip advised Harry to cohabitate with Meghan "before doing anything more serious." This did not sit well with Harry either, who allegedly "punished" Inskip by not inviting him and his wife to the evening portion of his wedding.
Meghan Markle was allegedly warned about the enormous expectations of royal life
When things were getting serious with Harry, Meghan's friends had some words of advice for her as well. This time, they were warnings about the harsh realities of life as a royal.
Meghan's former agent, Gina Nelthorpe-Cowne, told the Daily Mail in January 2020 that she tried to told Meghan about how challenging things could be if she married Harry, though her words reportedly fell on deaf ears.
"I doubted whether Meghan would be able to sustain the unrelenting pressure of being Harry's girlfriend, let alone – wonder of wonders – his wife," Nelthorpe-Cowne said. "The moment she told me their relationship was looking serious, my enthusiasm turned to concern. For both of them."
Nelthorpe-Cowne continued, "I distinctly remember explaining as we sipped wine in London's West End that she must cope with the enormous expectations of the British public, the Royal Family and their courtiers. Her reaction was to hold up her hand and silence me. 'Save it,' she said, in a steely manner I had not noticed before. 'I don't wanna hear it… this is a positive time in my life.'"
Because of what she knew about Meghan, Nelthorpe-Cowne admitted she was "not completely surprised" when Harry and Meghan decided to step down from being senior members of the royal family. Many people suspected that Meghan had a difficult time as a full-time royal.
Are Harry and Meghan's relationship on the rocks?
Since Harry and Meghan allegedly ignored advice and warnings from their close friends and family members, some fans might be curious to know if the couple regretted anything in their relationship.
Of course, whether Harry and Meghan's marriage is on the rocks or not is difficult to tell for outsiders. However, there is no sign indicating that they are having a tough time.
Royal expert Angela Mollard noted in the podcast Royals in September 2019 that, since they were going through a lot in their life, they needed a strong relationship to withstand any difficulties that arose. At the time, the couple had just had their first child. These days, they are dealing with raising their son, the coronavirus (COVID-19) pandemic, and their recent move to Los Angeles.
Harry and Meghan continue to show a united front to the public despite the constant negative press surrounding them, so there is a chance the couple could be doing very well behind closed doors as well.