Both Travis Barker and DJ AM Developed a Crippling Fear of Flying After Their Horrific Plane Crash
The entertainment world has been marked by some truly tragic accidents over the years. When a celebrity loses their life, there's a kind of bubble of invulnerability popped. Stars loom larger than life and seem untouchable in so many ways, so when tragedy strikes within that world, it sends a ripple effect out to fans who are often deeply impacted by the loss. Travis Barker and DJ AM were victims of a horrendous plane accident that had lasting impacts on them despite their survival of the crash itself.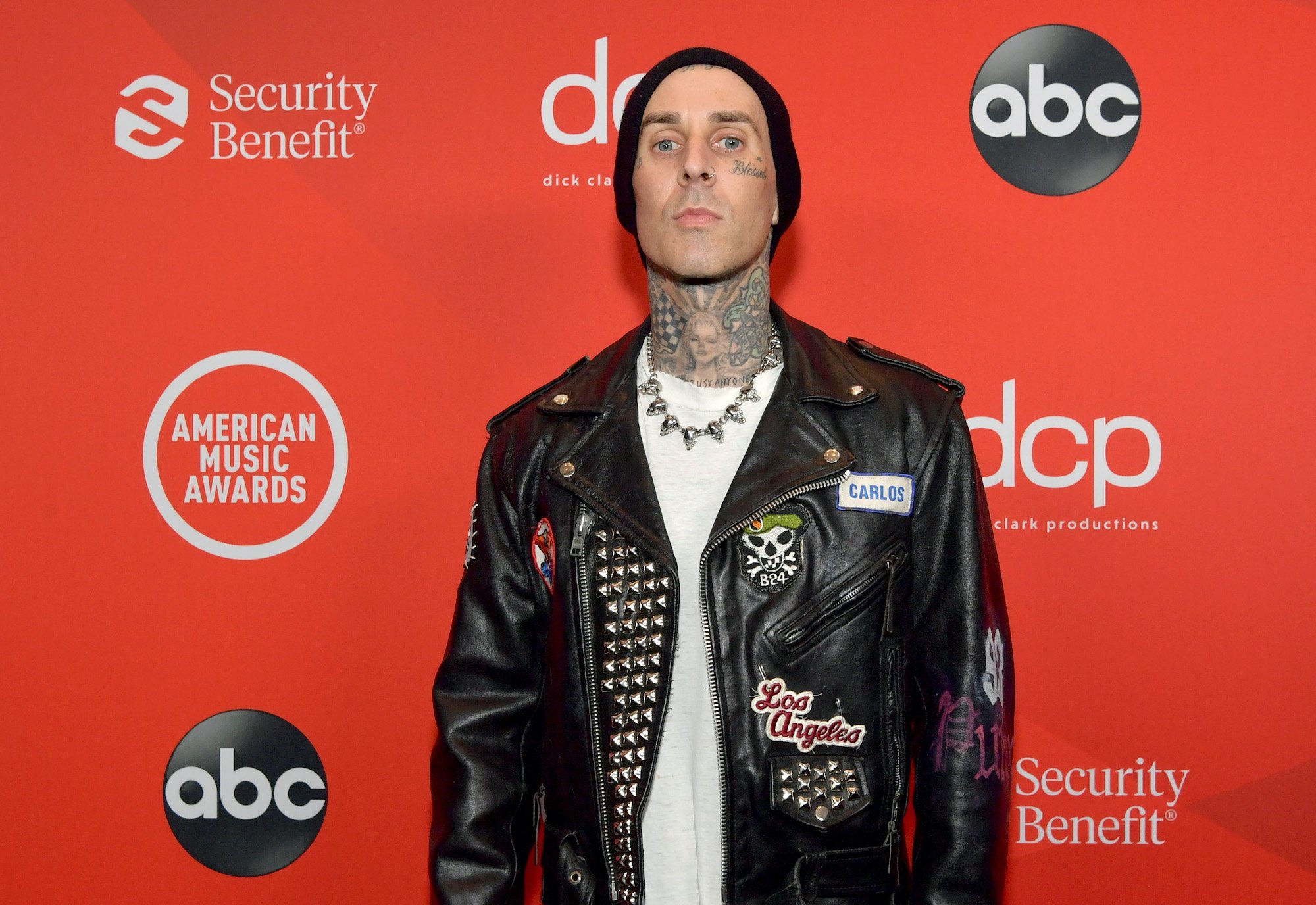 Travis Barker and DJ AM joined together to form a music duo
DJ AM's real name is Adam Goldstein, and in addition to his musical career, he was an actor and writer who appeared in Iron Man 2 (2010) and Entourage (2006). He was also briefly engaged to reality TV star Nicole Richie, but the pair split before making it to the altar. He crafted the name DJ AM from his real first and middle name, Adam Michael, as IMDb reports. Travis Barker has recently been making headlines for his romantic involvement with Kourtney Kardashian, but he has served as a drummer for many years.
He most notable experience is with the band Blink-182 but also with Goldfinger, the Aquabats, and many others. As All Music reports, Barker has been known for his eclectic collaborations that have spanned many genres and included working with artists like Outkast, Johnny Cash, and Paul Wall. Back in 2008, Travis Barker and DJ AM decided to join forces and form a musical duo known as TRV$DJAM. Unfortunately, the effort was short-lived as it was soon met with tragedy.
Travis Barker and DJ AM were only survivors of horrific crash
In September 2008, just months after TRV$DJAM formed, Barker and DJ AM were returning from a concert when underinflated tires caused a plane accident during takeoff. As Billboard reports, Barker and DJ AM were the sole survivors of the crash that killed four people, including the pilot, Barker's bodyguard, and Barker's assistant. Legal action followed, and the families of the deceased, as well as Barker, reached legal settlements against multiple entities due to the negligence. 
DJ AM and Barker survived the accident, but they were not left unharmed. Barker underwent several months of recovery from serious injuries, and DJ AM was left with debilitating pain that was treated with pain medication. As The New York Times reports, this treatment ultimately had a snowball effect that saw DJ AM relapsing into drug addiction. He also faced, "very severe depression and survivor's guilt" following the crash. 
A fear of flying haunted Travis Barker and DJ AM
Following a traumatic incident, many victims continue to have serious fears and stress responses to events similar to the ones they survived. For both DJ AM and Travis Barker, the plane crash left them with a crippling fear of flying. These long-lasting impacts from the accident prove that survival is not without serious consequences for many victims of tragedy. Barker continues to avoid flying as much as possible, which must be challenging given his career in entertainment. It's only when his children insist on it that Barker will choose to travel by air. 
Even more tragically, DJ AM's recovery from the accident never got the chance to complete. He died from a drug overdose the next year, and his friend Justin Hoffman explained that "I think the plane crash killed him. It just took a year for it to do it." The drug addiction that was triggered by DJ AM's relapse following the accident spiraled out of control and contributed to his death.