'Boy Meets World' Actor Rider Strong Almost Walked Off the Show
No matter how many difficulties or tragedies some stars endure, many people seem to feel that once you get rich and/or famous, that solves all your problems. Too many people have proven that's not the case, from Amanda Bynes to Lindsay Lohan. 
Rider Strong of Boy Meets World fame didn't have a high-profile case where he was constantly in tabloid headlines or unflattering paparazzi photos, but the pressure for him got so acute, he just about walked off the job. This is how Strong went to the brink – and came back from it.
How Rider Strong gained fame and lost it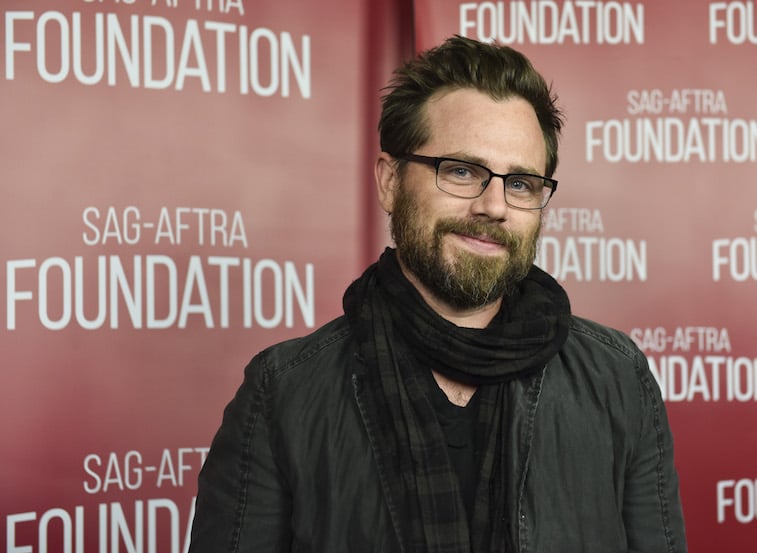 Rider Strong's very name almost seems like a dare to the celebrity gods. It sounds like a made-up name like Cary Grant (Archie Leach) or Judy Garland (Frances Gumm), but the star of Boy Meets World has Rider Strong on his birth certificate. According to an interview with Vice, his father had the name King Arthur Strong, so unusual naming conventions run in the family.
Rider got the lead role of Shawn Hunter, with most of the episodes revolving around his character. Boy Meets World became an ABC TGIF staple along with Full House, Family Matters, Step By Step, Sabrina the Teenage Witch and others.
However, all was not well with Strong. One of the first signs of trouble came when he broke down on a charity cruise when he was 15. 
The normal pressures of being a teen intensify greatly when fame is the mix, so when Strong went through a breakup not long after the cruise, he snapped. "My mom and dad were there, and everybody was waiting for me to get out and do the show. I didn't want to do it. I felt like my life was over, and I couldn't stop crying," he says.
How Rider Strong came back
Strong eventually made it through with the help of his supportive parents, and he started living on his own, making friends with older people who didn't know or care about Boy Meets World. After the show wrapped for good in 2000, Strong enrolled at Columbia where the other students included Anna Paquin, Joseph Gordon-Levitt, and Julia Stiles. Strong felt he could disappear there as a "TV schmuck" among movie stars.
After graduating, he deliberately kept a low profile, giving himself a chance to adjust to the real world. When the Disney Channel resurrected Boy Meets World as Girl Meets World, he initially wanted nothing to do with it, but agreed to appear on a few episodes if he could also direct. Flash forward a few years, and Strong is married with a 4-year-old son.
Outside of his family, his passion project is podcasting. He co-hosts a show called Literary Disco. 
"I want my work and art to get out into the world, and I want to have an effect on the cultural conversation. That's not the same thing as wanting me, my face, my voice, my body, to be out there as a thing that people engage with," he says. "But whatever, here I am complaining about being famous again."
Why is fame particularly hard for child stars?
Hundreds if not thousands of articles clog the internet about the perils of childhood stardom, or at the very least, young stardom. The web page with the Strong interview also includes links to profiles of formerly famous names like Vitamin C, Johnny Tsunami and Leelee Sobieski.
Sobieski was one of the most promising young actors of the late 1990s and early 2000s, with memorable roles in Never Been Kissed and Eyes Wide Shut, among others. Not many people can claim to have worked with both Drew Barrymore and legendary director Stanley Kubrick, but Sobieski could. 
Despite her fame and prominent parts, Sobieski has no regrets about leaving Hollywood behind, being effectively retired from acting. Unlike other stars, Sobieski goes by her married name, Kimmel, and she decided to become a professional painter instead.
She said, "Things got complicated for me… So when I could, I stopped," she said in one of her rare post-fame interviews. "It's kind of a gross industry—well, they all are, when you examine them—but in acting you're selling your appearance so much. I would cry every time I had to kiss somebody; I couldn't stomach it."