'Boy Meets World': Why Was the Hit Series Canceled?
Boy Meets World, a staple of many childhoods, ran for seven seasons in the 1990s. The show focused on Cory Matthews as he navigated his preteen and teenage years in Philadelphia. He often had the help of his friends, Topanga Lawrence and Shawn Hunter, his teacher and neighbor turned principal, Mr. Feeny, and his parents, Amy and Alan Matthews. Cory's social circle grew and expanded over time. Eric Matthews, Cory's brother, Shawn's half-brother, Jack Hunter, and friends Angela Moore and Rachel McGuire rounded out the group in later seasons. After seven seasons, ABC ended the series, leaving many fans to wonder exactly why Boy Meets World was canceled when it was.
How long would it take to binge-watch 'Boy Meets World'?
Boy Meets World found a new home in its ill-fated Disney reboot, Girl Meets World. For fans of the original series, the reboot would never live up to the original. Thankfully, streaming services have made it possible for those fans to relive the magic of Boy Meets World. Do you know how long it would take to binge the entire show?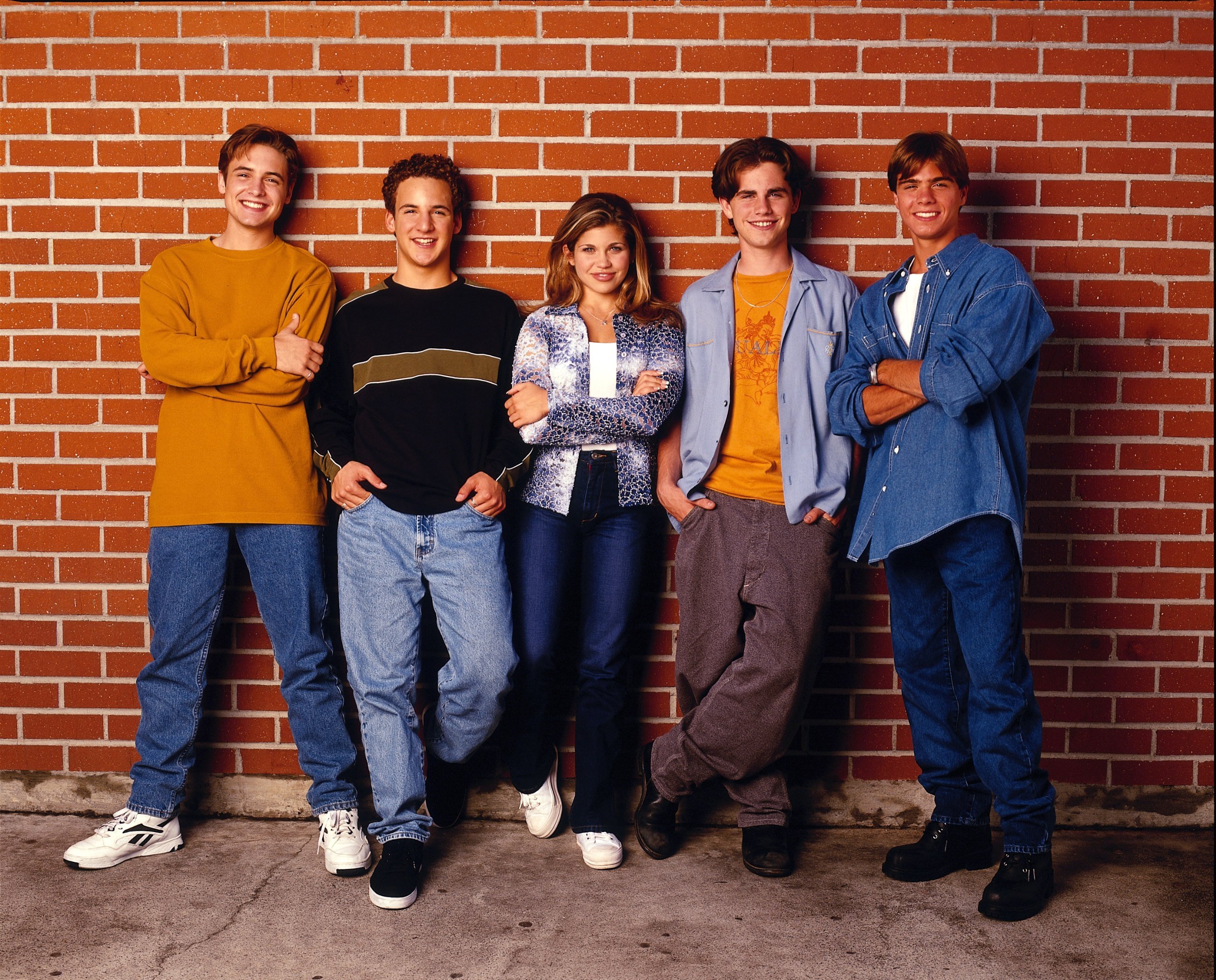 Boy Meets World ran for seven seasons and offered fans 158 episodes. Each episode was 30 minutes long. According to BingeClock, it would take three days and seven hours to watch the series from start to finish.  Boy Meets World is streaming on Disney+.
Why was 'Boy Meets World' canceled?
Boy Meets World enjoyed enormous success for years. As Cory and his pals finished up college, ABC decided to cancel the series. While the network never offered a public reason for the cancellation, experts believe there were a few reasons why ABC canceled the series. First and foremost, the final season didn't pull in the same number of viewers that previous seasons had. Its viewership, however, wasn't exactly abysmal. The cancellation was likely due to other forces. 
Season 7 followed the gang as they finished up their last years at Pennbrook University. In season 7, Jack and Eric both reveal they are getting ready to graduate. While Cory, Topanga, and Shawn should be at least a year behind them, Topanga is accepted to NYU for law school. With the cast aging out of college, ABC may have seen it as an organic place to end.
The final season of Boy Meets World also marked significant changes for ABC's Friday night lineup. In the 1990s, ABC ruled Friday nights with their TGIF offerings. The programing consisted of shows that could appeal to the entire family. Boy Meets World began its career at the 8:30 pm spot and was moved to 9:30 pm as Cory and his friends found themselves in more adult situations. By 1998, things were going poorly, and after the 1999-2000 season, ABC phased out TGIF altogether. Sabrina the Teenage Witch moved to a new network, and Boy Meets World wrapped up its run.
The show's reboot, 'Girl Meets World' didn't enjoy the same success
Fourteen years after the cast of Boy Meets World signed off for the last time, fans of the series got to reconnect with them. In an interesting move, Disney rebooted the series. Girl Meets World followed Riley Matthews, the daughter of Cory and Topanga, as she navigated middle school just like her parents had done decades before. Riley had an important friendship, just like her father, and a crush, just like her mother. Riley's best friend, Maya Hart, mimicked Cory's childhood best friend, Shawn Hunter. When fans met Riley, she was crushing on Lucas Friar, just like Topanga crushed on Cory when they were kids.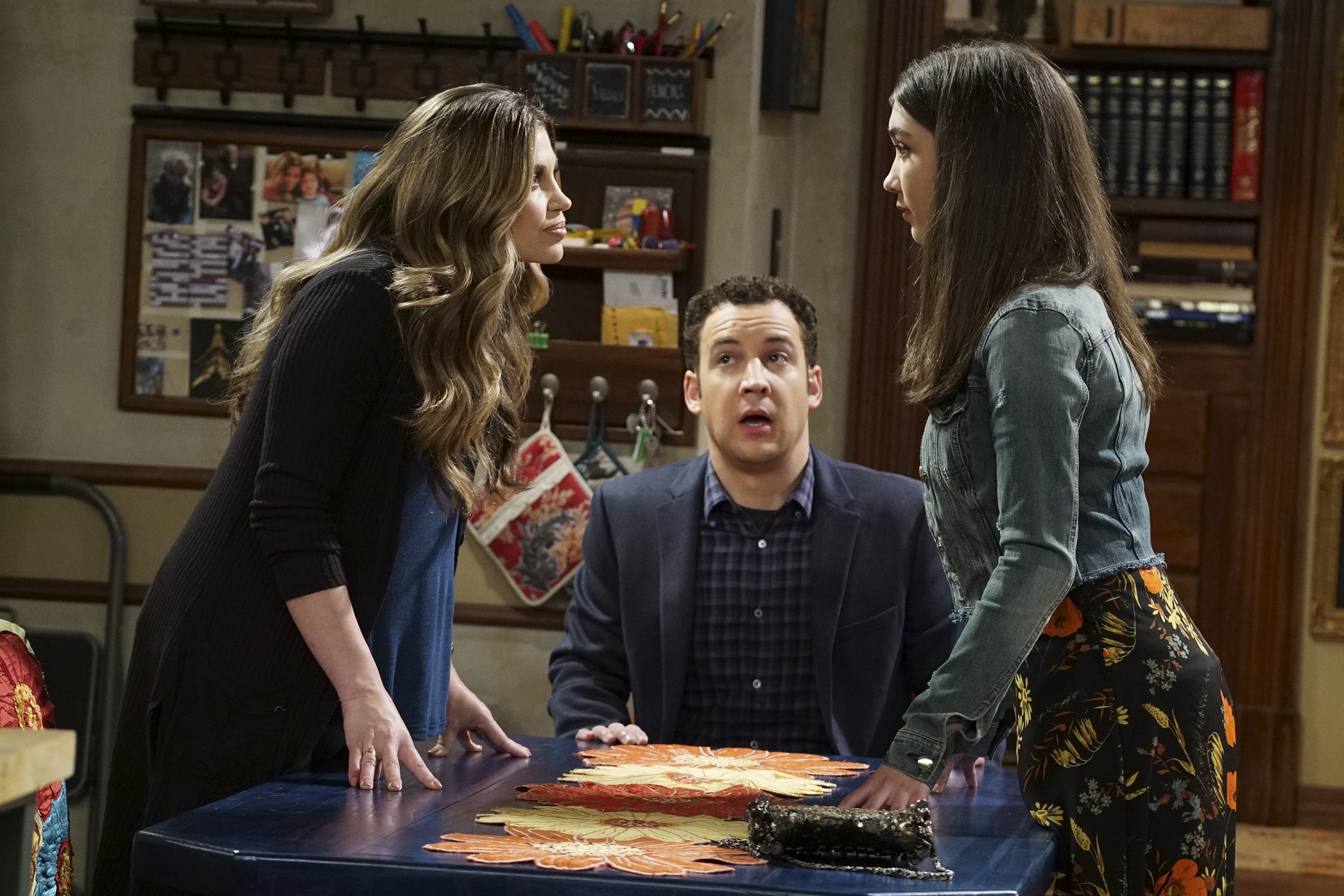 While the series was initially met with enthusiasm by fans who loved the original series, it failed to connect with the younger demographic it was trying to reach. According to Forbes, the show's ratings sank quickly. It opened to more than 5 million viewers in season 1. By its final season, the show drew just 1.5 million viewers. While some experts suggest the show's failure indicates that the current trend of reboots is slowly dying, there could be another explanation. The series may have failed because it catered to the wrong demographic. Instead of spinning storylines that would appeal to parents, who remembered the original series, Disney marketed the show toward kids who felt disconnected from the concept.