Boyz II Men Just Donated A Massive Amount Of Money To Music Programs
There's no mentioning 90s R&B without including Boyz II Men at the top of the list of the greats. The group had a string of hits in the mid 90's, thanks to ballads like "End Of The Road," "On Bended Knee," and their collaboration with Mariah Carey – "One Sweet Day" – that took them to the top of the charts and set records.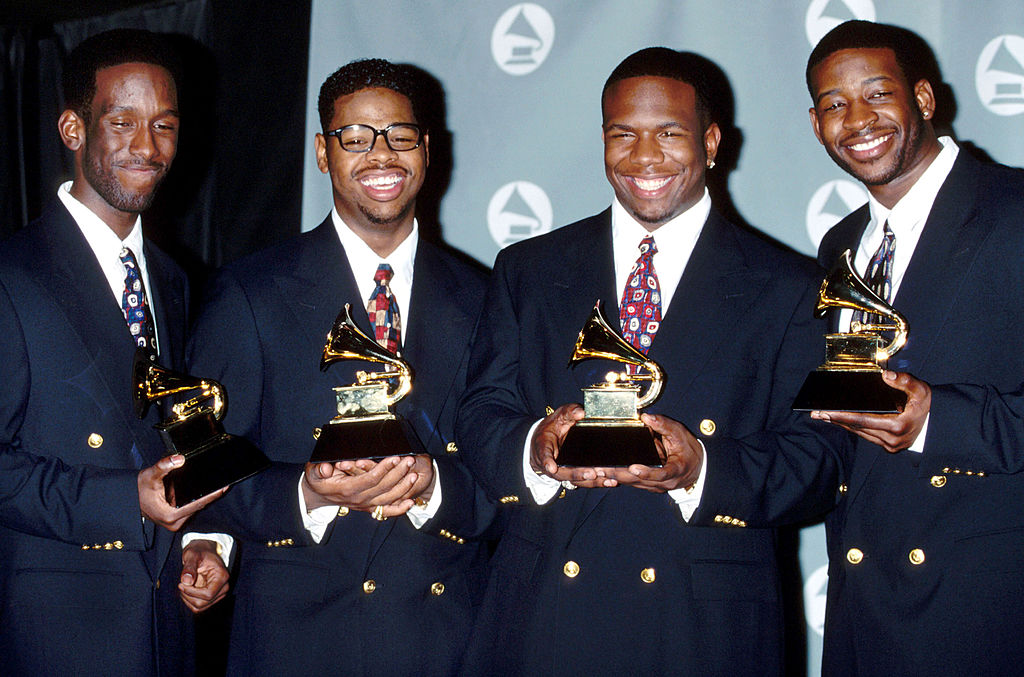 The group understands their impact and continues to tour to sold-out crowds around the world but they never forget their hometown of Philadelphia. They recently showed their appreciation for the city that helped make them by donating over $100,000 to school music programs.  
Boyz II Men celebrates 25th anniversary of "I'll Make Love To You" with Philly concert
"I'll Make Love To You" was released in 1994 and was an instant smash—so much so that there's a whole generation of babies born between 1994 and 1995 thanks to the song. The song was written by super-producer Babyface -and was the lead single from the group's sophomore album II.
It held the number one spot on the Billboard Hot 100 for 14 consecutive weeks. At the time of its streak, it tied a record for the most weeks at number one previously set by Whitney Houston's "I Will Always Love You." With the help of the single, the album sold more than 12 million copies and became their biggest seller.
In celebration of the single and album's success, the group embarked on a U.S. tour, making sure to perform a special concert on Valentine's Day in their hometown of Philadelphia. They played that the famed and newly-restored opera house, The Met, in North Philadelphia.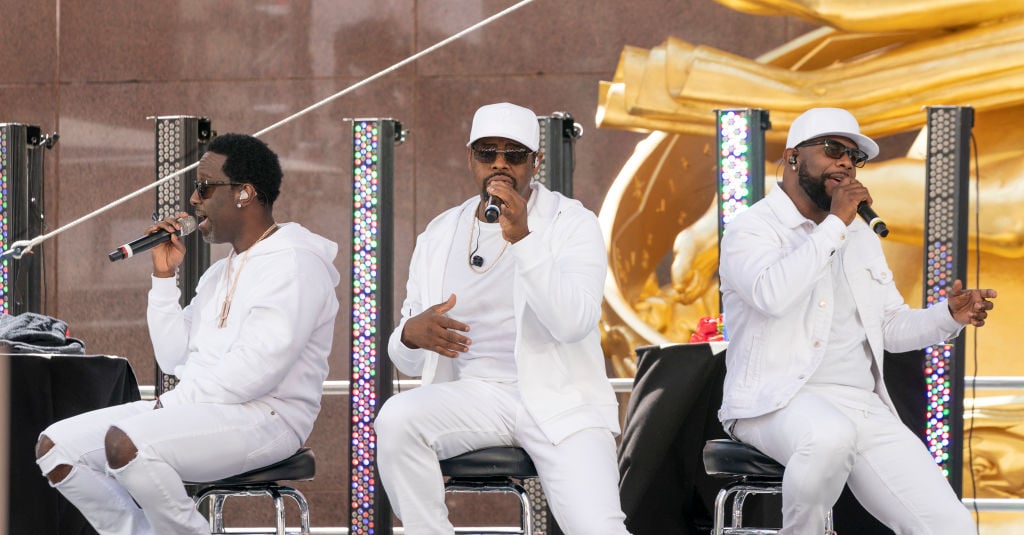 Wanya Morris spoke with The Philadelphia Inquirer ahead of their big performance on the show's significance. "It feels good. … We've been doing this for a long time. It's a Boyz II Men II show, so to be able to commemorate that time with a show of such stature, it makes good sense," he said. "And it's a great notch in our belt."
Boyz II Men donates to Philadelphia school music programs
After a sold-out show and a standing ovation, the group couldn't leave Philadelphia without giving back. The group was formed while attending Philadelphia High School for the Creative and Performing Arts and have said that without the program, they wouldn't be where they are today. Sadly, many students and aspiring musicians don't have music programs to rely on due to budget cuts and Boyz II Men are aware of the gap. They decided to take action to help fill the void. 
The Grammy Award-winning group partnered with Live Nation – and Revered Mark Hatcher from Holy Ghost Ministries – at The Met Philadelphia on the evening of their show night to present a $110,000 donation to the School District of Philadelphia. The donation will help support music in schools.
"In only its first year, Live Nation and the Met have raised and made this significant donation as the result of on-going efforts and a commitment to giving back to the community," Live Nation said in a statement as reported by 6ABC Philadelphia.
Boyz II Men continues to perform as a trio at their weekend residency in Las Vegas at the Mirage. They always find time to do shows in Philadelphia. Their Valentine's Day show was the second at The Met since it reopened in December 2018.