Boyz II Men Almost Rejected This Iconic Song Written by Babyface
If you grew up in the '90s, a time that was dominated by R&B, then Boyz II Men was probably a major part of your musical education. The four-man musical group is known as one of the most successful musical groups of all time and their vocals are unmatched to this day.
Nathan Morris, Michael McCary, Shawn Stockman, and Wanya Morris stepped onto the scene in the early 1990s and absolutely exploded with their hit single, "End of the Road." However, the band nearly rejected their greatest hit.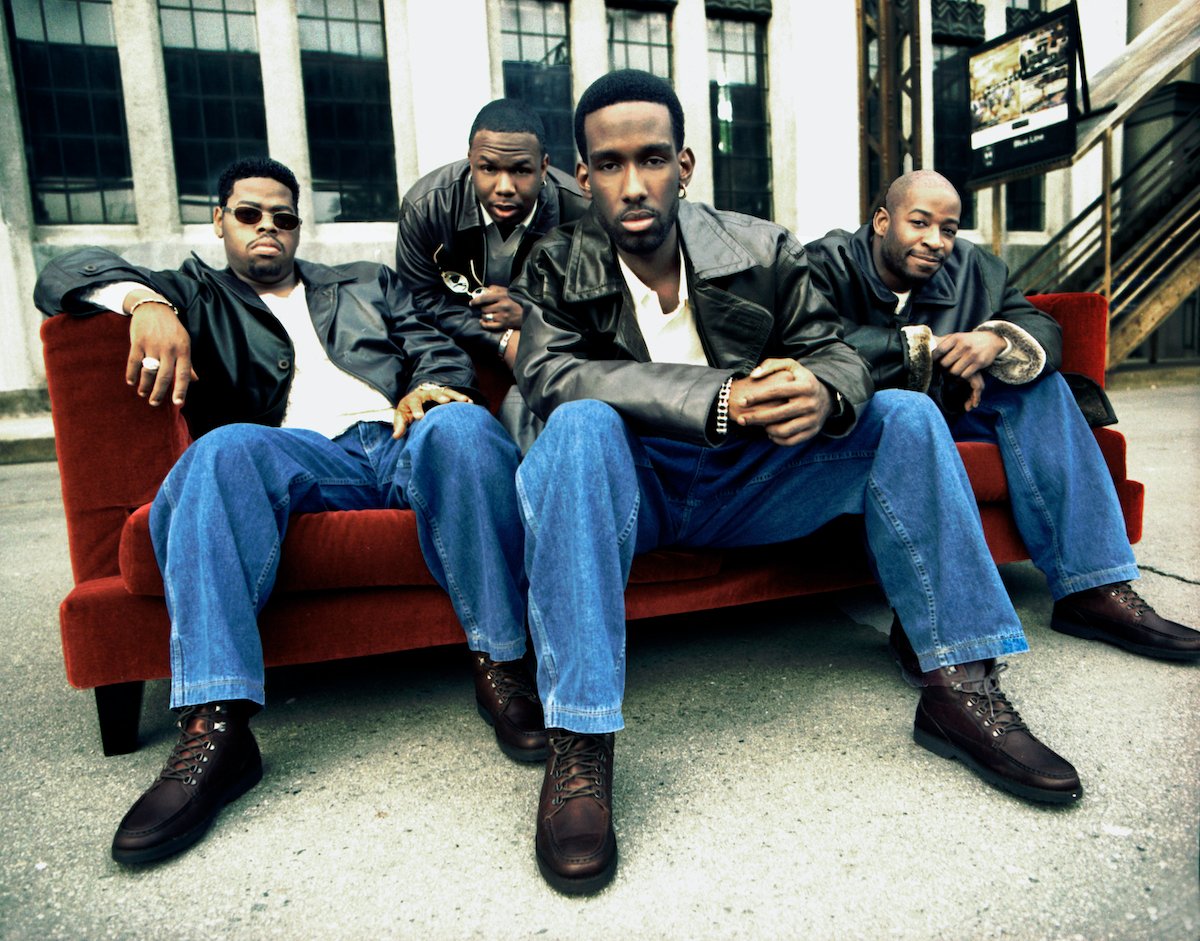 This is how Boyz II Men got famous
Raised in Philadelphia, Pennsylvania, the Morrises, McCary, and Stockman all met Philadelphia High School for the Performing Art. At school, the foursome studied classical music and vocal arts together. After forming their band, the group met New Edition's Michael Bivins, who agreed to be their manager.
The group signed with Motown and released their debut album Cooleyhighharmony which went on to win a Grammy. Though they were known for covering older music like "It's So Hard to Say Goodbye to Yesterday" when they recorded  "End of the Road," and it ended up on the soundtrack for Eddie Murphy's 1992 film, Boomerang, their success absolutely skyrocketed.
RELATED: En Vogue vs. Boyz II Men: Who Would Win in a 'Verzuz' Battle?
Babyface helped Boyz II Men achieve major success
Originally, "End of the Road" which was co-written by  Kenneth "Babyface" Edmonds, wasn't on Boyz II Men's debut album, Cooleyhighharmony. However, when it was such a success on the Boomerang soundtrack, Mowtown, revamped and reissued Cooleyhighharmony adding the track as a bonus.
Though the group would eventually part ways with Bivens, they would work with Babyface for years to come on songs like "A Song for Mama" and their number one single, which they nearly rejected.
Boyz II Men originally hated the song 'I'll Make Love To You'
For their second album, II, Boyz II Men was looking to evolve. Therefore, when Babyface played them "I'll Make Love To You," which turned out to be their greatest hit, they were unimpressed.
"Face comes to the studio, he opens the laptop up, all of us are sitting around, and he starts singing, "I'll Make Love To You," producer Dallas Austin revealed during an interview with VLAD TV. "He's singing the whole song. He has the instrumental, but he's singing the whole song to us, right? After he finished, Boyz II Men looks at him and goes, 'See, this is what we're talking about, we don't need you this is horrible.'"
Austin was shocked, and Motown executive Jheryl Busby told them that they had no choice, so they did the song anyway. "I'll Make Love To You" beat "End of the Road's" 13-week record at number 1, by spending 14 weeks at the top of the charts.
Stockman now says their initial rejection of the song was youthful arrogance. "The funny part is that we felt like it sounded too much like 'End of the Road,'" Stockman told Entertainment Weekly. "We didn't want to do it. We didn't understand how much of an impact the song was going to have. That's youth."