Brad Pitt and Jennifer Aniston Set to Reunite at an Ultra-Private Golden Globes After Party
Brad Pitt and Jennifer Aniston have rekindled their friendship after their nasty split, now they are set to reunite with cameras rolling at the Golden Globes, as well as at an ultra-private after party.
The stars are about to align once again. After a surprise appearance at Jennifer Aniston's 50th birthday party, Brad Pitt is set to reunite with his ex-wife at the upcoming Golden Globes. The two are reportedly going to attend the same after-party, providing them with yet one more opportunity to catch up for old time's sake.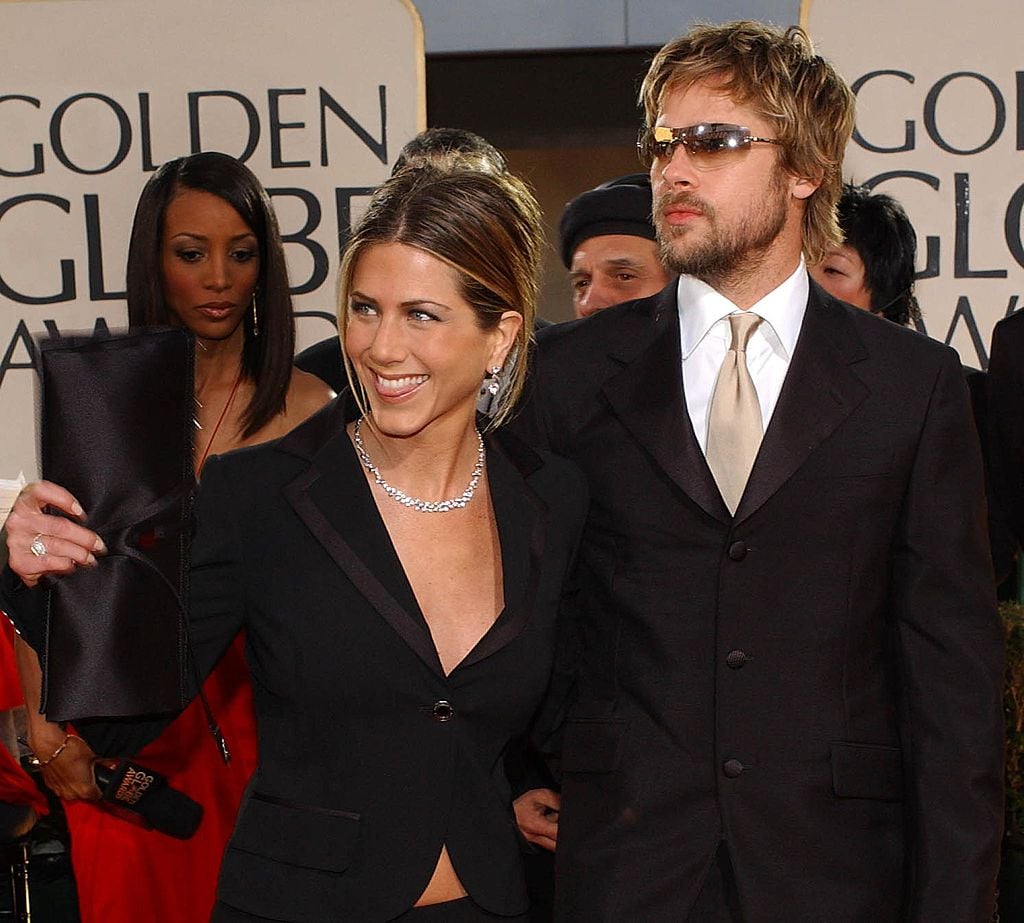 Jennifer Aniston and Brad Pitt to reunite
Pitt was nominated for a Golden Globe for his part in the film, Once Upon a Time in Hollywood. Aniston will be at the awards ceremony as well and is expected to show up with some of her This Morning castmates.
According to Radar Online, the two will likely run into each other at the ceremony before attending an ultra-private after party. Both of their names are on the official guest list for the soiree, as is Pitt's agent, Bryan Lourd.
We have no idea if Brad Pitt and Jennifer Aniston are planning on hanging out with each other at the party. But considering how they are good friends, there is a strong chance that they meet up at some point.
Last February, Pitt surprised fans by showing up at Aniston's birthday party. Inside sources claim that the two have kept in contact over the past year, though it sounds like nothing romantic has happened yet.
Pitt is still dealing with his divorce from Angelina Jolie while Aniston recently split from her husband, Justin Theroux. With both of them enjoying the single life, fans have been wanting them to rekindle things.
Pitt joins Aniston's Christmas bash
As if the upcoming Golden Globes is not enough, Brad Pitt also made an appearance at Jennifer Anniston's recent Christmas party. The Ad Astra star reportedly had a blast at the event, which provided him and Aniston another chance to catch up.
"Brad surprised everyone again by attending Jen's Christmas party at her house earlier this month, and they're likely to see a lot of each other over awards season," a source revealed.
When it comes to the upcoming after party, there is a strict no photo policy. This means we probably won't see any pics of the two hanging out, though sources claim that they are looking forward to being able to relax without any cameras around.
The source also revealed that Brad Pitt has become one of Aniston's closest friends. They are also very happy for each other's success last year and cannot wait to see how things turn out at the Golden Globes.
Apart from Pitt and Jennifer Aniston, the party will feature some of Hollywood's top stars, including Scarlett Johansson, Jennifer Lopez, Renee Zellweger, Nicole Kidman, Beyonce, and Reese Witherspoon.
Inside the Golden Globes seating arrangement
While it sounds like they will have a blast at the after-party, Brad Pitt and Jennifer Aniston are also going to be sitting very close to each other at the Golden Globes.
The two will be sitting at separate tables but will only be a few feet apart. The organizers at the event reportedly sat them close to each other to grab some headlines. But Pitt and Aniston's respective agents had no issues with it.
Brad Pitt and Jennifer Aniston divorced in 2005. At the time of their split, Pitt had struck up a romance with his Mr. & Mrs. Smith co-star, Jolie. Rumors have swirled that they two had an affair, though nothing official has ever been confirmed.
Aniston and Pitt have not commented on the rumors surrounding their relationship.
When was the last time Brad Pitt and Jennifer Aniston attended the Golden Globes together?
Fans cannot wait for the chance to see Pitt and Aniston strike a pose together at the upcoming Golden Globes. After all, the last time they appeared this close at the ceremony was nearly 18 years ago.
During the 59th Annual Golden Globes, Aniston was up for her first award for playing Rachel Green in Friends. Pitt and Aniston had gotten married two years before and were not shy about showing a little love on the red carpet.
It is unlikely that Pitt and Aniston will appear together on the red carpet, but there is a chance that they run into each other outside of the event.
At the very least, it is good to hear that Brad Pitt and Jennifer Aniston have rekindled their friendship and are on good terms after all of these years.