Brad Pitt on Fashion: 'You Get Older, You Get Crankier, and Comfort Becomes More Important'
Since 1987, when Brad Pitt first stepped onto the big screen, we have watched him grow from an uncredited actor to a heartthrob and beyond. He has won several awards for his performances on screen, including two Academy Awards for Best Picture and Best Supporting Actor.
However, for many, his biggest achievement is the way he always seems to set the bar for wardrobe choices. Pitt has topped many best-dressed lists and recently, it has come to light that he has some "share-worthy" thoughts on fashion that are refreshing to most people.
Dressed for success: Brad Pitt's wardrobe evolution
From the hair on his head to the toes of his shoes, Pitt's tall height has always been one to dress in his own unique style. You can see all of his unique styles as he ages from boyhood to manhood on Hola.
Way back in the 1980s, his style revolved around showing some skin in muscle shirts, washed-out jeans, and Adidas, when relaxing or posing to show off his good looks. When it was time to dress with a little more formality, he would often choose the casual comfort of black leather bomber jackets, roomy trousers, and a basic white shirt. Though he was also seen wearing a fedora, vest, and boots.
The dawning of the '90s showed Pitt going from short, tousled hair to hair that was down well beyond his shoulders, and back again. He could pull off sexy clothing styles and those that were a little more casual and free. There was also a time when he appeared preppy when on the arm of Gwyneth Paltrow or sophisticated when with Jennifer Aniston.
During the 2000s, Pitt settled into his own style, though it was one that left fans never really knowing what to expect. His attire was part businessman and a lot of casual mixed together. It is a style that he maintained throughout dating Angelina Jolie and beyond.
So, what does this Hollywood star enjoy wearing today?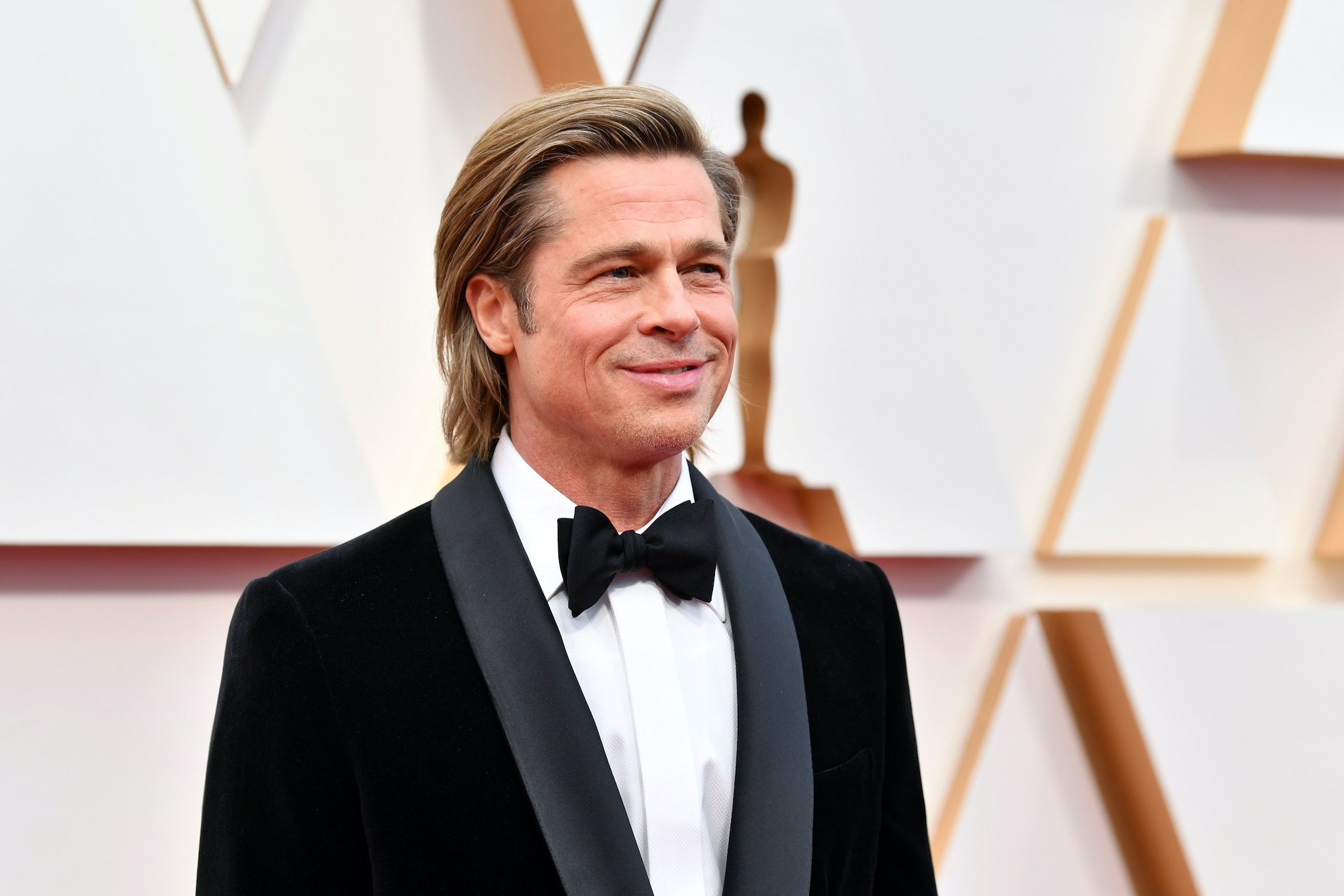 For Pitt, it seems to be all about design and quality, more so than trendy or flashy. Trends are "exhausting" and therefore not worth following. According to People, he confessed what he likes the most about the clothing that he chooses to wear. He said, "I like monochrome, without it being a uniform. I like simplicity. I like the details in the stitching, the way it feels."
In the same article and interview, Pitt apparently also stated that "You get older, you get crankier, and comfort becomes more important. I think it's as simple as that."
The one undeniable truth is that no matter what Pitt chooses to wear, Hollywood and all his fans are going to take notice.
Sharing his personal style
With all the attention that Pitt's wardrobe amasses, it shouldn't come as too big a surprise that this heartthrob has now taken on a new job title. It is the one of fashion designer. According to ET Online, the "BP Signature" collection mimics the outfit that Pitt wore to the 2020 Academy Awards. It is one that Norbert Stumpfl of Brioni Design, says is "easy and flexible without sacrificing style or sophistication."
According to a press release, it is a seven-piece collection that "includes a two-button suit, a featherweight long sleeved cashmere polo sweater, a double-spliTtable cashmere sport jacket, a lightweight and unlined car coat, and a velvet evening jacket with matching wool trousers and a fine cotton evening shirt, all offering an interesting interplay of textures."
However, fans who want to see more than just his clothing should take heart. Pitt is currently filming a new movie with Sandra Bullock, Bullet Train, so he hasn't fully given up the big screen! This is the first time that Bullock and Pitt have paired up, and it promises to be an action thriller that will be released on April 8, 2022.