Brad Pitt Goes Home to See His Parents in Missouri as Angelina Jolie Gets Candid about Their Split
Brad Pitt is in the mood for some much-needed family time. The Ad Astra star recently returned home to Missouri to visit his parents amid his strained relationship with his eldest son, Maddox. While Pitt seemed to enjoy his stay with his mom and dad, his ex, Angelina Jolie, opened up about their divorce and admitted that she is still angry over the split.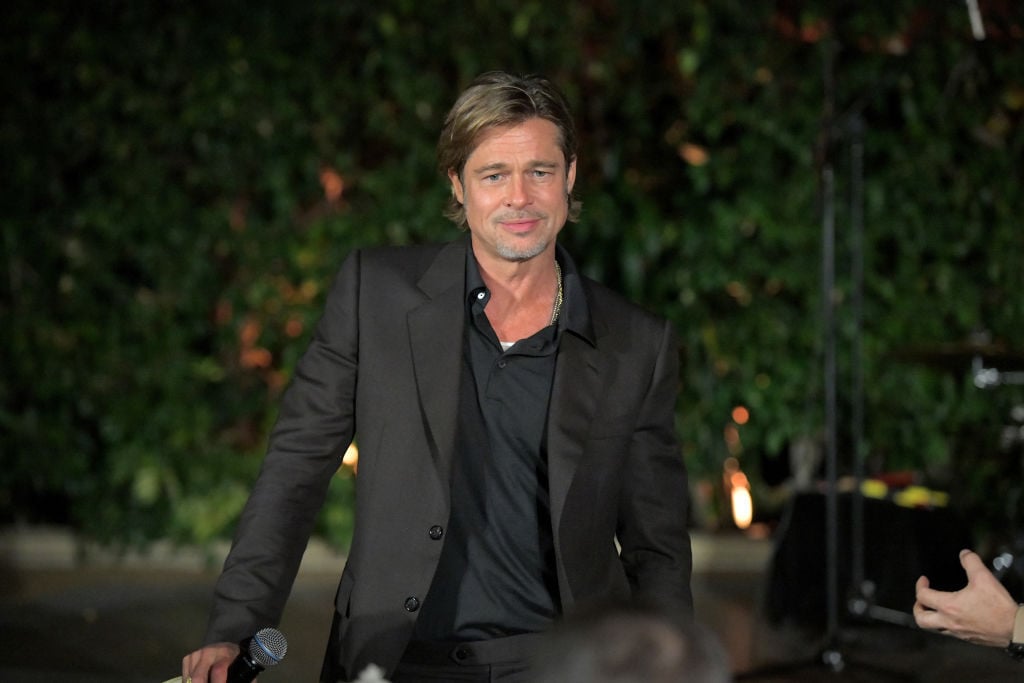 Brad Pitt goes home to Missouri
Pitt was spotted on Halloween flying into his hometown of Springfield, Missouri for a quick visit with his mom and dad, Jane and Bill Pitt.
The actor stayed in the area for three days before returning home to Los Angeles. According to Radar Online, he was photographed leaving his private jet at the Springfield airport and traveled all by himself.
Pitt was in town to celebrate his brother, Doug Pitt's, birthday, which was on November 1. When he arrived, he appeared happy to see his mom and dad, despite all of the personal drama with his own children.
Pitt has had a strained relationship with Maddox ever since Jolie filed for divorce. Maddox is currently taking classes at South Korea's Yonsei University, though Pitt has yet to visit him.
Their relationship took a turn for the worse after Pitt was accused of abusing Maddox on board a private jet in 2016. The incident is believed to have led to Jolie filing for divorce, though Pitt was later cleared of any wrongdoing.
Jolie dishes on her divorce
Although it has been a few years since she filed for divorce, Jolie has rarely talked about her split. But that all changed this month when Jolie sat down and talked about how she still has resentment towards Brad Pitt.
According to Us Magazine, Jolie revealed that she would love to live in a different country but is forced to remain in California because Pitt refuses to leave. More specifically, Jolie is likely not allowed to take the children abroad as she shares joint custody with Pitt.
"[I would] love to live abroad," Angelina Jolie shared. "[But] right now, I'm having to base where their father chooses to live."
Prior to the split, Jolie and Pitt often traveled the world, but mostly because Jolie was never satisfied staying in one place.
In fact, inside sources claim that Pitt and Jolie often fought over her constant need to travel. While Jolie wanted to expose her children to a wide variety of cultures, he wanted to give them more stability.
Is Angelina Jolie angry with Brad Pitt?
In the months following the divorce, Pitt and Jolie engaged in a bitter fight over the custody of their children. Both sides participated in the mudslinging, and it took them a long time to ink out a custody agreement.
Considering everything that happened throughout the divorce, it is not surprising to learn that Jolie holds a lot of anger towards Pitt.
An inside source recently revealed that the actress believes BradPitt is responsible for how their marriage turned out and that he is to blame for messing up their children's lives.
"Angelina still has a lot of resentment toward Brad," the source shared. "She wants him to be held accountable because she feels he turned her and the children's lives upside down."
Jolie and Pitt started dating in 2005 and did not exchange vows until 2014. Their marriage only lasted two years before Jolie filed for divorce in the fall of 2016. The two have yet to finalize their divorce, though a judge has granted them single status.
Jolie talks about her journey
While we wait to see what happens between Brad Pitt and his children, Jolie also talked about everything she has been through over the past four years.
The actress admitted that her body has been put through a lot of stress recently, leaving her with "visible and invisible scars."
Despite her struggles, Jolie feels as though her body is returning to normal and that she feels more open and free than ever before. Her children have played a part in the healing process, and Jolie understands that they have been through a lot of hardships as well.
Jolie added that as soon as her youngest child turns 18, she plans on traveling the world and living abroad once again. Until then, she is working with Brad Pitt to raise their children and is looking forward to the next chapter in her life.