Brad Pitt Made a Big Mistake While Guest Starring on 'Friends' 18 Years Ago
Brad Pitt once made a guest appearance on Friends. At the time, Pitt was married to Jennifer Aniston, who was a main member of the ensemble cast. Pitt was a recognized movie star at the time and appeared in a single episode.
According to Pitt's own remembrances of that famous Thanksgiving episode, he says things didn't go quite as smoothly as they appeared in the broadcast. Perhaps it was because he was too used to working on a film set and not a TV studio.
Pitt hasn't done much TV acting since then. Nevertheless, it's interesting to see Pitt look back while we imagine the idea of him returning to TV in the future to take on the new movie theater.
Brad Pitt appeared on an episode of 'Friends'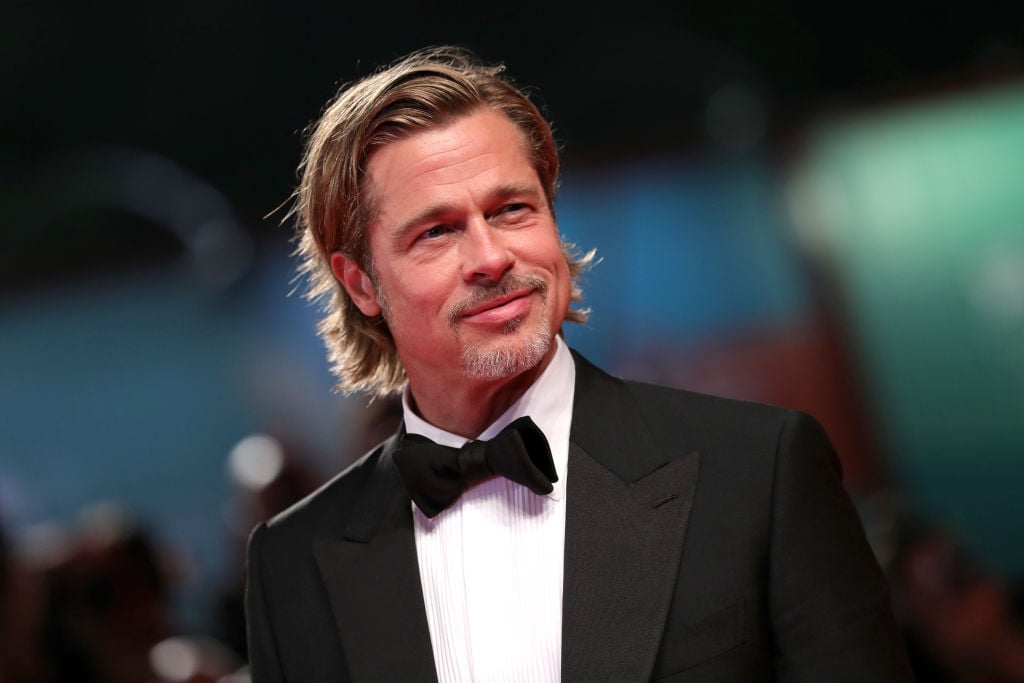 Those of you alive in 2001 will remember the above holiday episode of Friends and what a big deal it was having Pitt guest-starring there. His scene on the show was ironic since his character was an old school friend of Monica (Courtney Cox) and Rachel (Aniston).
His character was also the guy who once spread false rumors about Rachel being a hermaphrodite. The character's backstory entailed once being overweight and being the victim of Rachel's high school persona. As an adult, Pitt's character has lost weight and an unsuspecting Rachel tries to flirt with him.
Pitt's character creates an incredibly awkward reunion for the group. Throughout the Thanksgiving dinner, it is revealed that Pitt's character and Rachel's ex-boyfriend Ross (David Schwimmer) were co-creators of the "I Hate Rachel."
The episode — titled "The One with the Rumor" — was in season 8.
How Brad Pitt messed up his lines on his 'Friends' cameo
When reliving the famous scene of Pitt visiting the apartment for Thanksgiving on the classic TV show, Pitt recently said he flubbed his lines during the first run-through.
"I remember it. It's a great cast, man. I mean, they laugh and really have a great time with each other. But I flubbed my first line," he told Access Hollywood. "We had to stop and start again."
His remembrances of this were part of the 25th-anniversary celebrations for Friends taking place in September. Movie theaters were even screening classic episodes of the show, making us wonder if Pitt's famous episode was shown to new audiences.
Has Brad Pitt appeared on any other TV shows?
If you go back in time to the late '80s and early '90s, you'll remember how ubiquitous Pitt was on TV as a young adult actor. Starring on shows like Fox's Glory Days in 1990 is what set up his superstar movie career a year later.
Brad Pitt is an A-list actor who, back in the early 2000s, was at the peak of his career: Ocean's Eleven was released at the time of the Friends episode, one of his many hits we saw increase through the 2000s. At the time, actors would transition from television to the big screen but seldom the other way around without it appearing like a step-down.
That attitude has since changed. Many A-list movie stars have gone on to appear in limited series: Nicole Kidman, Reese Witherspoon and Meryl Streap in Big Little Lies, for example.
Other than doing voice work on a couple of animated series, Pitt has never acted on TV since. Only recently has he gone into executive producing some TV shows (Netflix's The OA one of them) without being persuaded to act.