8 Brad Pitt Movies Streaming Right Now
Brad Pitt has starred in many films throughout his career in the entertainment industry. Check out 8 of his movies that are currently streaming.
Worth an estimated $300 million, Brad Pitt has 80 acting credits and counting to his name. He's won Oscars, Golden Globes, and other awards for his performances throughout his career. Ahead, check out 8 of his movies that are available to stream right now.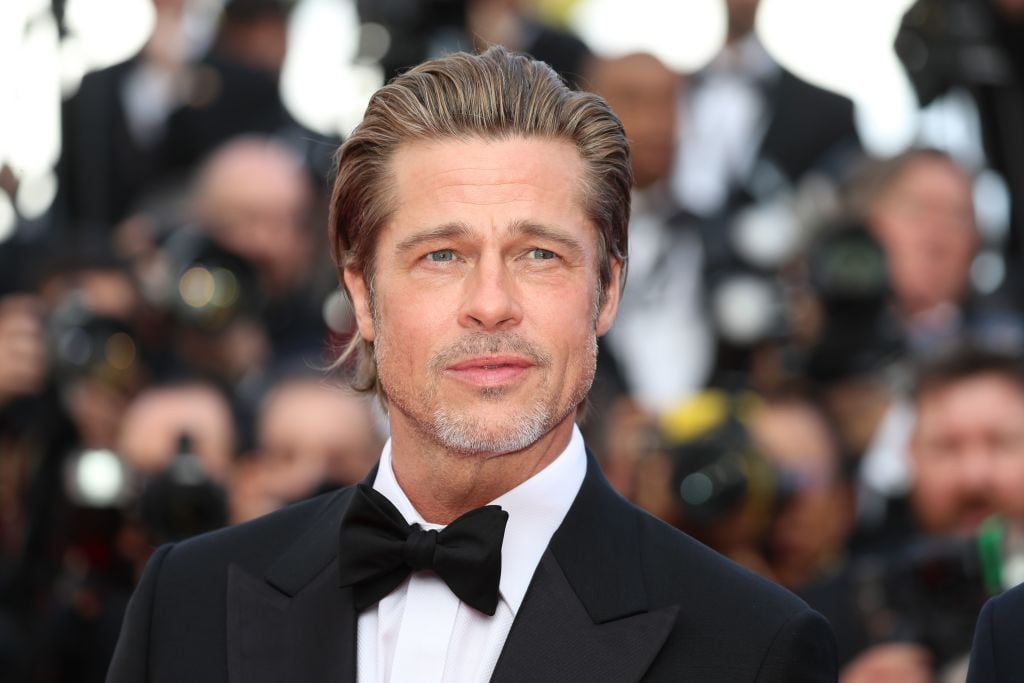 1. 'Inglorious Basterds'
In this World War II-era film from Quentin Tarantino, Brad Pitt plays Lt. Aldo Raine, a man who brings together a group of Jewish soldiers to take down Nazi leaders. Soon, they learn others have the same plan. 
Pitt starred in the film alongside Mélanie Laurent, Christoph Waltz, Diane Kruger, Michael Fassbender, and B.J. Novak among others. Inglorious Basterds earned Waltz an Academy Award for Best Supporting Actor. The film also took home a Golden Globe, a BAFTA, and a Screen Actors Guild Award. 
Stream Inglorious Basterds on Netflix.
2. 'War Machine'
Adapted from a book, War Machine is a Netflix original film that focuses on Glen McMahon (Pitt) as he leads a rebuilding operation in Afghanistan. Pitt's co-stars include Topher Grace (That '70s Show), Anthony Michael Hall, Daniel Betts, Tilda Swinton, and John Magaro. 
Watch War Machine on Netflix. 
3. 'Killing Them Softly'
Pitt plays a hitman named Jackie Cogan in 2012's Killing Them Softly. His character is hired to clean up a mess left behind by three men who robbed a card game led by organized crime. 
While Killing Them Softly isn't one of Pitt's most well-known acting roles, it received positive reviews from both fans and critics. 
Stream Killing Them Softly on Netflix. 
4. 'By the Sea'
In 2015, Pitt starred in By the Sea opposite his then-wife, Angelina Jolie. Written, directed, and produced by Jolie, the real-life couple played one on-screen. In the film, Pitt and Jolie's characters went to a resort in 1970s France in an attempt to repair their marriage. 
Watch By the Sea on Netflix. 
5. 'Babel'
A Golden Globe winner for Best Picture, Babel tells the story of an American couple (Pitt and Cate Blanchett) vacationing in Morroco whose stories intertwine with those of others from across the globe after an accident. Not only did the film receive critical acclaim, but audiences also gave it a score of 77% on Rotten Tomatoes. 
Stream Babel on Netflix.
6. 'Legends of the Fall'
On his way to becoming a top actor in Hollywood, Pitt starred in 1994's Legends of the Fall. Opposite Anthony Hopkins, Pitt played the role of Tristan, a young man living in World War I era Montana with his father (Hopkins) and brothers. After one of his siblings dies in the line of duty, Tristan and his remaining brother both fall for the same woman, their fallen brother's fiancée. 
Legends of the Fall is currently streaming on Amazon Prime Video. 
7. 'Thelma and Louise'
Pitt gained recognition in 1991's Thelma and Louise for playing a criminal hitchhiker who gets a ride with Thelma (Geena Davis) and Louise (Susan Sarandon). The film earned an Oscar and has gone on to become a classic. 
Watch Thelma and Louise on Amazon Prime Video.
8. 'The Mexican'
Jerry Welbach (Pitt) attempts to get an ancient gun known as The Mexican across the border while his girlfriend, Samantha Barzel (Julia Roberts), tries to convince him to leave his life of crime behind. After The Mexican premiered in March 2001, Pitt and Roberts teamed up again just months later for Ocean's 11. 
Stream The Mexican on Hulu.