Brad Pitt Proved He Cares About Jennifer Aniston With This Sweet Gesture
Brad Pitt and Jennifer Aniston had an extremely high-profile marriage and divorce. They began dating in 1998 and got married in 2000. However, their relationship came to an end just a few years after tying the knot.
Since their divorce, the media has been filled with stories about Pitt and Aniston having bad blood with each other. However, the reality is that Pitt seems to have always cared a lot about Aniston, despite what happened between them. In fact, he proved this with a sweet gesture a few years ago.
How Brad Pitt and Jennifer Aniston's marriage came to an end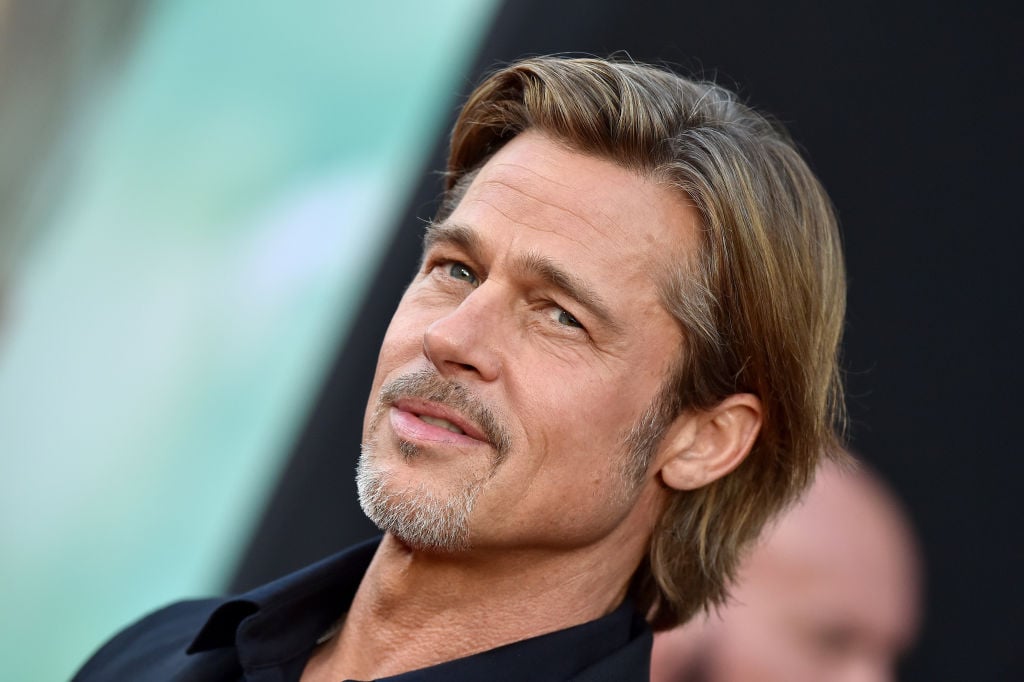 Pitt and Aniston were two of the biggest stars in the late 1990s early 2000s, and their marriage reportedly ended when another Hollywood starlet entered the picture.
Fans speculated that Pitt fell in love with Angelina Jolie on the set of his 2005 movie Mr. and Mrs. Smith. Jolie actually admitted that she and Pitt definitely became close while shooting the film, but she had always insisted that he did not cheat on Aniston.
Aniston also later shared that she and Pitt simply grew apart and decided it was best to go their separate ways.
She once told Elle that she thought the marriage was "successful," even if it ended in a divorce. The actress said of their breakup: "It was a choice that was made because we chose to be happy, and sometimes happiness didn't exist within that arrangement anymore."
Brad Pitt showed Jennifer Aniston he still cares with a sweet gesture
After the divorce, Pitt and Aniston did not talk much with one another. However, that all changed in 2016 when he reached out to Aniston after the death of her estranged mother, actress Nancy Dow.
"Brad contacted Jen after her mom died, and she was touched that he knew what a difficult time it was," a source shared with Us Weekly. "They have each other's cell phone number and communicate from time to time. This is nothing new. Jen and [Brad] have remained friendly."
Additionally, Pitt and Aniston have been able to mend their rift because Pitt apologized to Aniston for his mistakes during their divorce.
According to an insider, Pitt had always felt like he could have "handled the end of their marriage in a more thoughtful manner," and the actor reached out to Aniston for forgiveness "a long time ago."
Although another shared that it took Aniston "a while to heal," she eventually forgave him and the two of them can now maintain a cordial relationship with one another.
Will Brad Pitt and Jennifer Aniston get back together?
With Pitt and Aniston being on good terms now, there are no doubt many fans who wish that the two stars would think about reigniting their flame again.
In fact, Pitt has been attending quite a few events thrown by Aniston, and a source has revealed that Pitt and Aniston's current relationship seems rather "flirtatious" to some close friends.
"Brad and Jen have a wonderful connection that might seem flirtatious at times," the insider shared, "They dig each other's sense of humor and have an infectious energy when they're together, but they insist things are purely platonic and nothing more than that."
Despite these reports, insiders do not believe that Aniston and Pitt will get back together anytime soon. It looks like the pair are just happy to be friends and share a history together, and they are not rushing into anything romantic at the moment. Of course, whether anything will change in the future remains to be seen.