Brad Pitt Revealed Exactly How He Knows if a Movie is Going to Bomb
When you're a mega movie star like Brad Pitt, you can pretty much choose to do any film you want. He's internationally recognizable, has some stellar good looks, and is incredibly talented at his craft. But the movies he has been in weren't always by choice.
When he was first starting, he needed roles to be noticed, so he would take most anything that came his way. This led to some pretty big bombs in his career.
But eventually, he got to the point where he says he doesn't have to take a lousy script anymore. And we all know that most of his movies have been nowhere near bad.
So, which movies did bomb? Pitt said he could tell before a movie came out if it was going to be a hit or not. Let's learn how.
How did Brad Pitt become famous?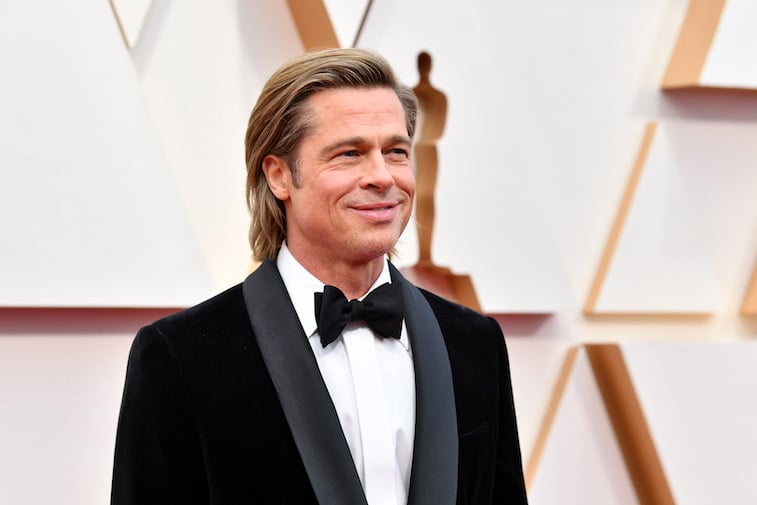 Brad Pitt has been starring on screens for over 30 years. Remember him as the young and cute but ultimately criminal cowboy in Thelma and Louise? He's many women swoon and many men jealous, and he's done it via some huge blockbuster movies. From Fight Club and Se7en to Ocean's Eleven and Moneyball, he's had numerous highs in his career.
He's also a producer and Golden-Globe winner. Pitt has been married to both Jennifer Aniston and Angelina Jolie and has six children with the latter. He's been on People's Most Beautiful People list, Empire magazine's 100 Sexiest Stars list, and is considered one of the top 100 movie stars of all time. Pitt was also the first person ever to be named Sexiest Man Alive twice by People magazine.
Perhaps one of the most interesting things that came out of a movie he did was his ban on traveling to China due to his involvement in Seven Years in Tibet. So you'd never guess he has some mediocre films out there. 
How Brad Pitt knows a movie will bomb
Pitt was recently interviewed alongside Leonardo DiCaprio ahead of their new movie, Once Upon a Time in Hollywood. One of the questions they discussed was how they know when a movie will bomb. Apparently, there are some telltale signs. One of them, according to DiCaprio, which Pitt agreed with, is when a friend looks at you after the screening and says, "not my cup of tea."
Pitt added that if the lights go up after a screening and everyone stares at him to say something, he knows it's terrible. Or when they say, "I really liked the music," because they have nothing good to say about the actual movie.
Sometimes, he said he'll sit and watch a screening and just know. And sometimes, it's not as easy to tell. For Fight Club, the jokes weren't translating, and no one was laughing; a viewer even got up and left after 30 minutes. The movie wasn't an immediate hit, but it is considered one of his best. Another example came from the movie Se7en.
The lights went up, and everyone was just silent. Then they left, which made him think they thought it wasn't good — quite the opposite.
Great actor, not always great movies
Despite a majority of these movies being hits, there were a few not so great ones. Take Cool World (1992), for example. This movie was one of his first and could have derailed his career with how bad it was. Meant to be fun in a half-animated, half-real way, it fell way short, getting only 4% on Rotten Tomatoes. Ouch. Or how about Johnny Suede (1991)?
Another early movie, it turned out to be one of his bigger mistakes, and his career could have gone very differently if he hadn't taken a turn for stardom with Thelma and Louise around the same time. The most memorable thing about this movie was Pitt's hair.
Two other movies that make the list are Seven Years in Tibet (1997) and By the Sea (2015). Pitt's then-wife, Jolie, directed By the Sea, and it was very obviously just an excuse to hang out in paradise. Who films a movie on their honeymoon? It was a bomb at the box office, even with two megastars at the helm. No, you cannot make a good movie just off a name.
Seven Years in Tibet had promise; it just didn't quite get there. With a poor Austrian accent and an almost as poor performance, it felt like you were watching for seven long years.
If there were a list ranking the more than 75 acting credits he's had, there'd probably be another bad movie or two found at the bottom of the list, but these are the worst of the worst. Luckily, there are very few of them, and most of his movies are pretty darn good.
What's next for Brad Pitt
In his 30+ year career, despite these bombs, he's had some pretty great movies. Despite his compelling performances, he's never won an Academy Award.
This awards season, though, he's been collecting awards left and right for his role in Once Upon a Time in Hollywood. It's anyone's best guess if he'll win the Oscar at this year's awards on February 9th, but we're certainly rooting for him!