Brad Pitt Thinks This Move By Rosie O'Donnell 20 Years Ago Is Still 'Unforgivable'
Even 20 years later, Brad Pitt thinks this move by Rosie O'Donnell about 'Fight Club' is still unforgivable.
It has been 20 years since Brad Pitt starred in the cult classic, Fight Club, yet he still hasn't forgiven Rosie O'Donnell from spoiling the ending. The movie was originally a flop in the box office, but that didn't stop O'Donnell from watching it — and discussing the surprise ending on national television. Two decades have passed and Pitt still believes O'Donnell's behavior was "unforgivable."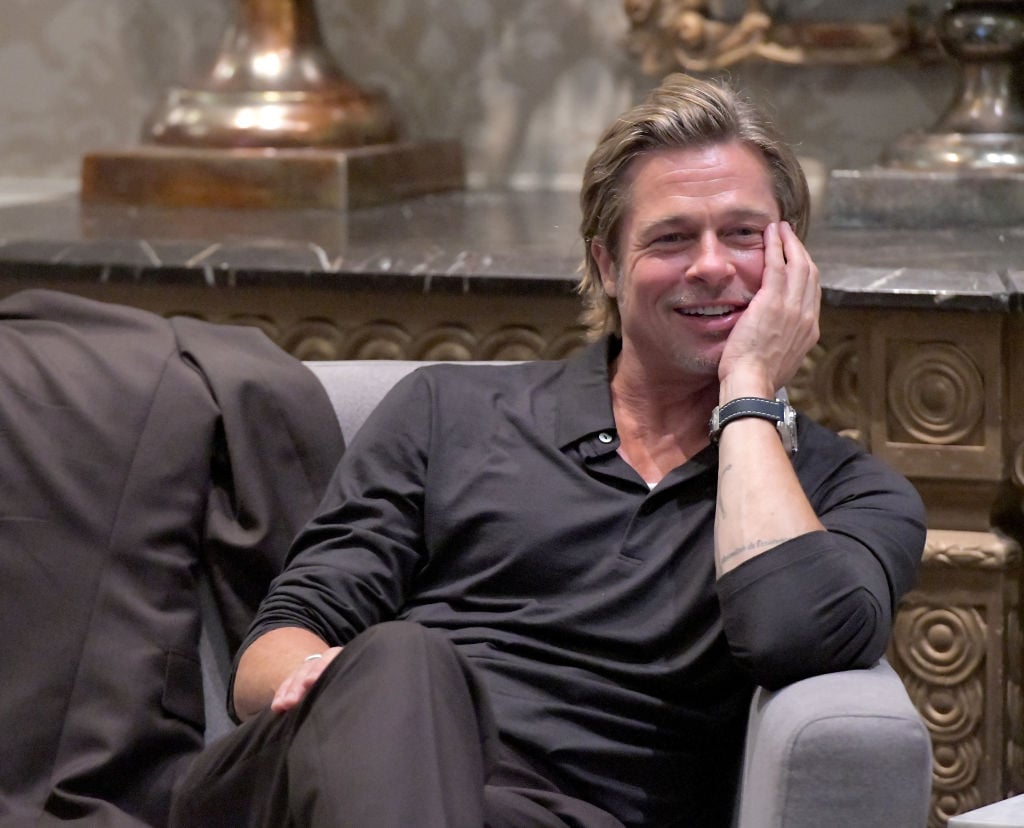 Brad Pitt dishes on O'Donnell's spoiler
Pitt opened up about what happened on O'Donnell's talk show in the 2000 DVD commentary of Fight Club, revealing that there is no coming back from what she did.
"I guess that is OK she hated it. She was saying this movie disturbed [her], she could not sleep for nights," Pitt shared. "It hit a nerve. It struck some nerve whether she wanted to look at it or not. But the deal was, she gave away the ending on national television. That's just unforgivable."
Brad Pitt is not the only Fight Club alum who was disappointed by O'Donnell's behavior. According to Pop Culture, Mindhunter star Holt McCallany was also shocked when he heard what O'Donnell had done.
The actor revealed that he was "flabbergasted" by the move and wondered why she felt the need to spoil the ending for her viewers.  To make things even worse, O'Donnell saw the film before it opened in theaters, long before most of her fans had a chance to watch it.
O'Donnell was invited to attend an early screening of the flick and made it her mission to stop anyone else from seeing it.  McCallany added that he has no other reason to dislike O'Donnell, whom he has met on several occasions, but her actions make it really difficult to view her in a good light.
While O'Donnell was responsible for spoiling the ending, she was hardly the reason it flopped in theaters. Critics bashed the film before it premiere, which made it hard to get people excited about it.
Luckily, things turned around when the film was released on DVD and it quickly became a cult classic.
Was Pitt hesitant to appear on 'Friends'?
Around the same time Fight Club was making a resurgence, Pitt enjoyed a cameo on the hit comedy series, Friends, alongside his wife at the time, Jennifer Aniston.
Fans absolutely loved watching Pitt and Aniston on the show, and he even nabbed an Emmy nomination that year. But there was a moment when Pitt almost backed out of the part — and the reason behind his hesitation might surprise you.
In a recent interview, Friends creator David Crane revealed that Brad Pitt was worried about his cameo because he had never starred in a television show before, especially one with a studio audience.
Crane revealed that Pitt was a little intimidated by the role and was very close to backing out.
The rest of the cast, however, believed he was the perfect guy for the part and convinced him to give it a try. Pitt would go on to nail the role and was recognized for his efforts.
Unfortunately, Pitt's romance with Aniston fell apart four years later. The Ad Astra star went on to date and later marry Angelina Jolie. The pair split in 2016 and Pitt has since rekindled his friendship with Aniston.
Brad Pitt faces new controversy
While Pitt looks to move on with his life, the actor is facing a new controversy after working with a French bank called Boursorama.
Pitt was featured in a recent commercial for the company, which is in a lawsuit for declining to work with customers who are born in America. The bank, which is based in France, claims that doing business with U.S. citizens costs too much money.
Critics, however, say that is not true and have pointed out that the company paid Brad Pitt $6 million to appear in the ad. If they can afford to pay an actor millions of dollars for a single commercial, then they could fit the bill for people born in America.
The commercial in question features Pitt taking a stroll in New York City while showcasing the bank's online services. Although Pitt is talking to the camera, his voice is cut out.
At the end of the ad, a French narrator comes on and says, "We do not need Brad Pitt to recommend Boursorama Bank because no one does it better than our customers."
What's really ironic is that Brad Pitt wouldn't be able to do business with the bank even if he wanted to.