Brad Pitt Was Reportedly Taught How to Kiss By 'Downton Abbey' Star Elizabeth McGovern
Downton Abbey star Elizabeth McGovern has some big claims about Brad Pitt. The pair starred alongside each other in the 1994 film The Favor, offering McGovern the chance to work with Pitt when he was just starting out in Hollywood. While the two shared some intimate moments in front of the cameras, she also claims that her lessons on the set made Pitt a good kisser.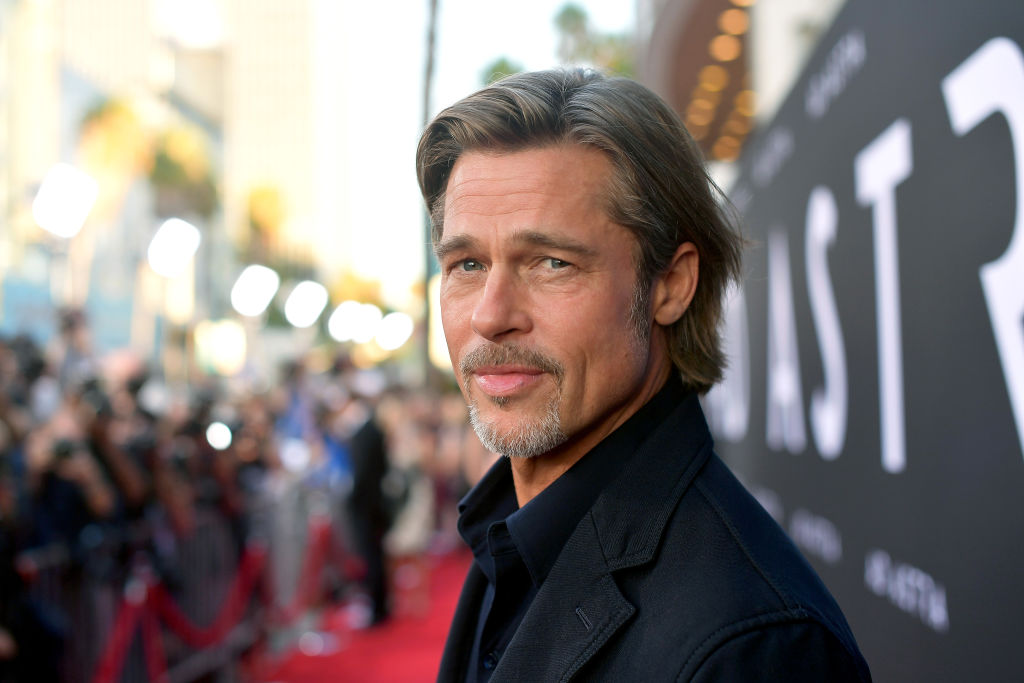 A look at McGovern and Pitt's romcom
Directed by Donald Petrie, The Favor follows the story of two women, Kathy (Harley Jane Kozak) and Emily (McGovern), who are both bored in their marriages.
When Kathy wonders what might have happened if she had hooked up with her high school crush, Tom (Ken Wahl), she enlists Emily's help to track him down. Emily agrees and ends up having an affair with Tom.
Emily then discovers that she is pregnant and that she has no idea if Tom or her husband, Elliott (Brad Pitt), is the father.
The movie was filmed in 1990 but was not released until 1994 because the distributor, Orion Pictures, had gone bankrupt in 1991. The film was panned by critics and was released on DVD in 2001.
Despite the movie's lackluster performance, McGovern has fond memories of working with a young Pitt.
McGovern jokes she made Brad Pitt 'the man that he is'
During an interview with Kelly Clarkson, McGovern played a game of Sip It or Spill It with her Downton Abbey co-stars, Hugh Bonneville, Michelle Dockery, and Allen Leech.
According to Daily Mail, Bonneville started the game by asking McGovern if she ever kissed Pitt. In response, the actress took a big sip of her wine before explained how she is the one who taught Pitt the ins and outs of being a good kisser.
"Somebody had to. I did it as a paid job because we were on a set, acting," she stated.
Clarkson laughed at McGovern's joke and added that it must have been nice to be paid to snog Brad Pitt — even if it was for a movie.
McGovern then noted that "there are worse ways to earn a living" and revealed that she did not complain one bit. She then hilariously assured the audience that she "made him the man that he is."
Brad Pitt makes a surprise appearance on 'Celebrity IOU'
The interview comes after Pitt's surprise cameo on Celebrity IOU. During the series premiere of the HGTV show, Pitt helped hosts Drew and Jonathan Scott remodel a guest home for his good friend, Jean Black.
According to Yahoo, the Scott brothers later revealed that they were "blown away" by Pitt's down-to-earth personality. Not only was Pitt very kind to the cast and crew, but he also took the time to learn everyone's name.
"The very first day, Brad met every single person and had a moment with every single person," Jonathan shared. "And at the very end … he remembered every single person's name on the crew, the construction crew, the production crew … he was a true gentleman through and through."
This year has already been a busy one for Brad Pitt. Apart from his cameo on Celebrity IOU, the actor won a few awards for his part in Once Upon a Time in Hollywood.
Unfortunately, Hollywood is currently in full lockdown to help prevent the spread of the coronavirus. While we cannot confirm Pitt's whereabouts, there has been some talk about his shacking up with his ex-wife, Jennifer Aniston.
What about those Jennifer Aniston quarantine rumors?
Brad Pitt and Aniston enjoyed some cozy moments together during the awards ceremonies this year, sparking rumors that they might be getting back together.
According to Mirror, sources claim that Pitt and Aniston have been spending a lot of time together during the current crisis and are basically quarantining together in Los Angeles.
"Brad and Jen have been spending most of their time together during their lockdown," a source revealed. "The whole experience has brought them even closer. They both feel humbled and grateful for everything they have right now, especially each other."
Pitt and Aniston, of course, have not commented on the rumors surrounding their relationship. Reps for both parties have denied the rumors that they are currently living together.
There is no denying that the two have grown closer since his divorce from Angelina Jolie, but whether they are more than friends remains a mystery. The source added that Brad Pitt has been visiting his six children amid the lockdown but is keeping his social contacts to a minimum.