Brad Pitt's Former Girlfriend and Co-Star Was Just 17 Years Old When They Started Dating: 'We Were Idiots'
Mega celeb Brad Pitt is often in the headlines for his many movie roles as well as his storied love life. Now divorced from Jennifer Aniston and Angelina Jolie, the Once Upon a Time in Hollywood actor doesn't appear to be heading down the aisle again anytime soon.
Previously linked to other high-profile stars such as Gwyneth Paltrow and Geena Davis, few may remember that the Oscar-winning actor had a serious relationship with an up-and-coming actress he met on the set of the 1990 TV movie Too Young to Die.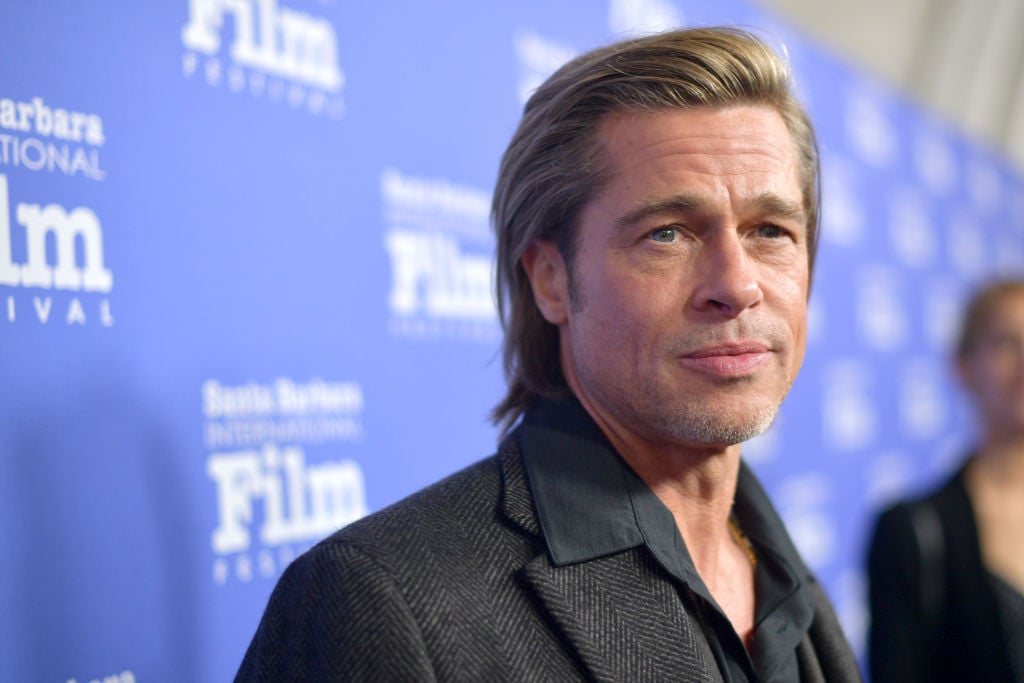 Brad Pitt and 'Cape Fear' star meet on set
Co-starring on the film made for television that was based on a true story, Pitt and actress Juliette Lewis took on the lead roles in 1990's Too Young to Die. Apparently, the two had a strong connection during filming despite their 10-year age difference. Pitt and the 17-year-old actress took their relationship from professional to personal after the production wrapped.
"We met on a movie of the week and started dating when it was over," Lews told the Los Angeles Times of Pitt in 1993."I already liked him as an actor, plus you gotta respect somebody who's in the same field as you."
At the time, Lewis was still basking in the critical acclaim she earned from her role in Martin Scorsese's 1991 film Cape Fear, which earned her an Oscar nomination for Best Supporting Actress. Lewis was then cast with Pitt for the movie Kalifornia, revealing that the two had been looking for a project they could work on together.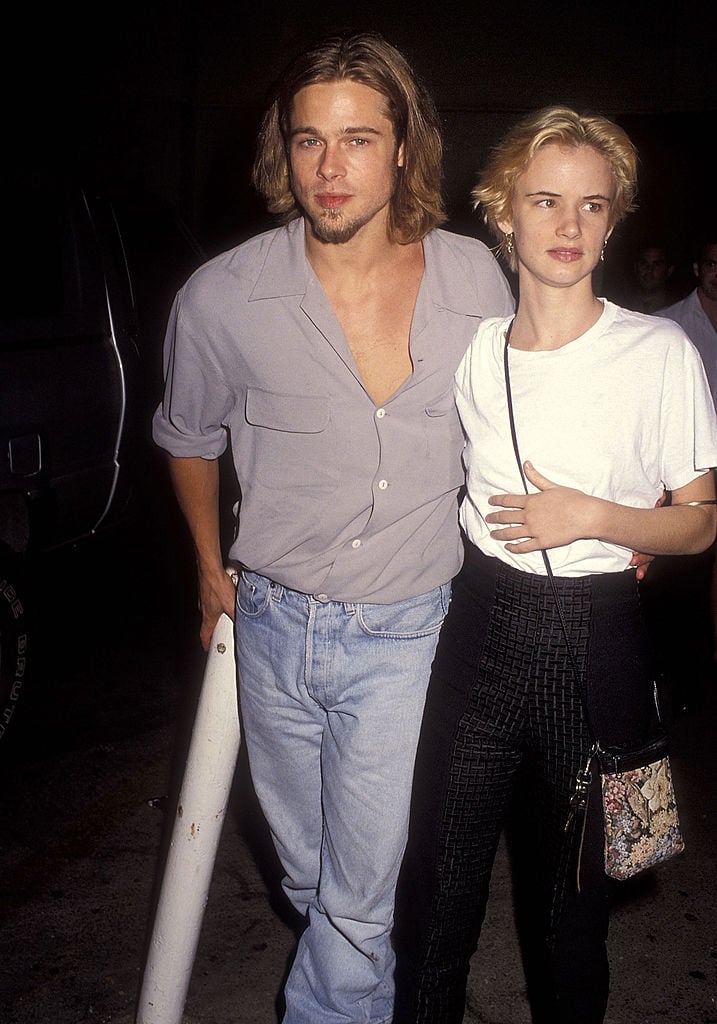 "We're like at the point in love, where we just like to see each other every single day and we don't get bored with each other, so it's really, really nice," the actress, who is now starring in HBO's I Know This Much Is True, gushed at the time. "Also we get to be around each other when we're working and talk and collaborate. We want to work together again and again and again."
Pitt had echoed her sentiments, clearly enjoying his time on set with Lewis. "You do a scene and then go over and grab the one you love," he said. "You want to keep your careers your careers and your love your love, but we just wanted to do it more for a vacation."
Juliette Lewis comments on past relationship with 'Once Upon A Time in Hollywood' star
The two split after three years together, yet spoke highly of each other in the years that followed.
"He's not in my universe at all now. It seems like a high-school relationship because now he's a very famous person," Lewis told The Guardian in 2006. "I look at this person that I shared a bit of history with. I hope he finds happiness because I genuinely loved him. He's a very stand-up, good guy. … It was my longest relationship and we both lost our anonymity together."
The Cape Fear actress commented that despite going through a divorce from ex-husband Steve Berra, most people still focused on her former relationship with Pitt.
"People ask me about him just because he's famous," she remarked in 2009. "They don't really ask about my ex-husband, which is a far more significant relationship because we were married."
Brad Pitt's take on his time with Juliette Lewis
While Pitt didn't say too much on the relationship and their breakup, he alluded to their co-habitation as a 'party' environment. "We were trying to be Sid and Nancy or something," he told telling Rolling Stone in 1994, using a reference to the infamous couple from the Sex Pistols. "We were idiots. We were just having a great time."
The following year, the Seven star praised Lewis and still held their past relationship in high esteem. "I still love the woman. There's some real genius there. I had a great time with her." Pitt told Vanity Fair in 1995. "It was one of the greatest relationships I've ever been in. The problem is, we grow up with this vision that love conquers all, and that's just not so, is it?"
While Pitt and Lewis went on to have some rocky relationships after splitting up, they both seem to be on target in their successful careers.