Brad Pitt's New Relationship May Be More Casual Than Fans Think
Brad Pitt has long been celebrated for his impressive acting career, which has included performances in iconic films and plenty of accolades from critics and audiences alike. With more than three decades under the bright glare of Hollywood's lights, Pitt has certainly earned the status of an A-lister, and along with that accomplishment has come plenty of attention.
It isn't just his talents as an actor that have kept fans buzzing, however. His love life has long been the topic of headlines and gossip, and now that it looks like he has a new flame, the talk has started up again.
Who is Pitt's new girlfriend, and how does she fit into a long line of noteworthy relationships?
Brad Pitt has been on a roller coaster of public perception
Much of Pitt's public perception has been directly tied to his love life, and both have had extreme dips and peaks over the many years that he's been famous. Pitt and Jennifer Aniston started dating in 1998 after meeting through their respective agents.
Their relationship would be held up as the standard for Hollywood couples. His "bad boy" persona mixed well with her "sweet girl next door" allure, and fans couldn't get over the fact that they were watching a real-life love story unfold just like it would on the screen of a romance film.
The pair married in 2000 in a lavish ceremony that had their fans swooning, and they spent several years enjoying their status as Hollywood's sweethearts. Behind closed doors, though, things were not as happy as they seemed.
In 2005, the couple announced their split, and the world was stunned. Even more scandalous, it didn't take long to figure out that Pitt had begun a relationship with Angelina Jolie, his co-star in Mr. and Mrs. Smith. When Pitt and Jolie went public with their new relationship, fans were angry at what they saw as a home-wrecking. While the new couple insisted they didn't cheat, the public opinion was quick and harsh.
Brad Pitt hit a new public challenge after divorce from Angelina Jolie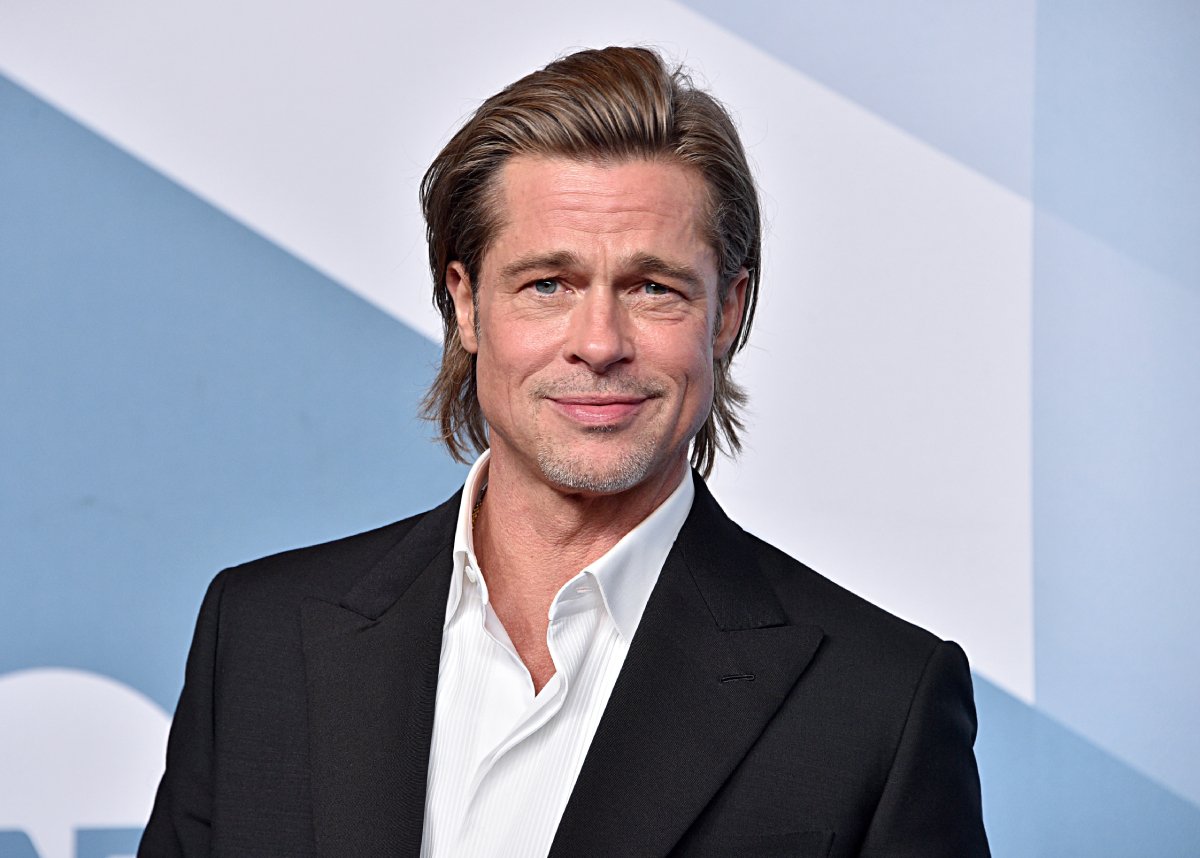 RELATED: Angelina Jolie's Grand Romantic Gesture to Brad Pitt Was a 200-Year-Old Tree
Pitt had to shake off the image of being a heartbreaker following his divorce from Aniston, but the public aftermath of his marriage with Jolie was even worse. The pair managed to outlast the backlash against their relationship.
As they created a large family through both biological birth and adoption, they drew headlines for new reasons. Their relationship was perplexing and interesting, and the jet-setting family traveled the world while being outspoken about political causes. Pitt and Jolie even refused to marry until marriage equality came to pass.
While the pair had been together for a decade, they didn't officially tie the knot until 2014. It was just two years later they announced their divorce. The aftermath included accusations of child abuse against Pitt, and the public once again turned their rage on the actor.
As he has worked hard to both find his own stability and improve his public image, the couple has found a path to co-parenting.
Brad Pitt's love life is long and complex
With two major and long-lasting marriages, you wouldn't think there'd be that many other relationships in Pitt's past, but you'd be wrong. He dated a slew of Hollywood starlets before these two marriages including Juliette Lewis, Geena Davis, and Gwyneth Paltrow.
Since his divorce from Jolie, fans have been clamoring to find out who he has been seeing. According to Us Weekly, fans have tried to find evidence of a relationship between him and Alia Shawkat after the two were spotted out together. Both insisted there was nothing more than a friendship.
Now fans have turned their attention to Nicole Poturalski. Pitt and Poturalski have been photographed together as far back as November 2019, and multiple outlets are reporting the pair is officially a couple.
Poturalski is a German model whose career has been picking up and includes some recent magazine covers. The model has one son of her own, which might give her and Pitt — a father of six — something to bond over. She has also shared posts containing her political stances, another area where Pitt has frequently used his fame as a platform. 
The model is reportedly married and in an open relationship with her husband. And if fans think she's swooning over the celebrity, she's not.
"It's currently a go-with-the-flow situation, and Nicole's not running around yelling about her love for Brad from the rooftops," a source told Us Weekly.
The source noted the couple spent most of their time together in LA, as "Nicole is there a lot for work. That's where the bulk of her dates with Brad have been."
Given recent reports, coupled with here marriage, it's likely her fling with Pitt is just that: casual.