Bradley Cooper's Startling Prosthetics in 'Maestro' Were Done by the Same Special Effects Makeup Artist Who Did 'Bombshell' and 'Darkest Hour'
The new Netflix biopic Maestro is filming now, intending to recount the life of famous composer and humanitarian Leonard Bernstein. It features a heavily made-up Bradley Cooper in the title role, a choice that has made some people uncomfortable due to the prosthetics used for the film. Controversial or not, though, the transformation Cooper has undergone for the role is striking, but that's to be expected when one looks at the career of the man behind the makeup.
'Maestro' is getting flack for casting Bradley Cooper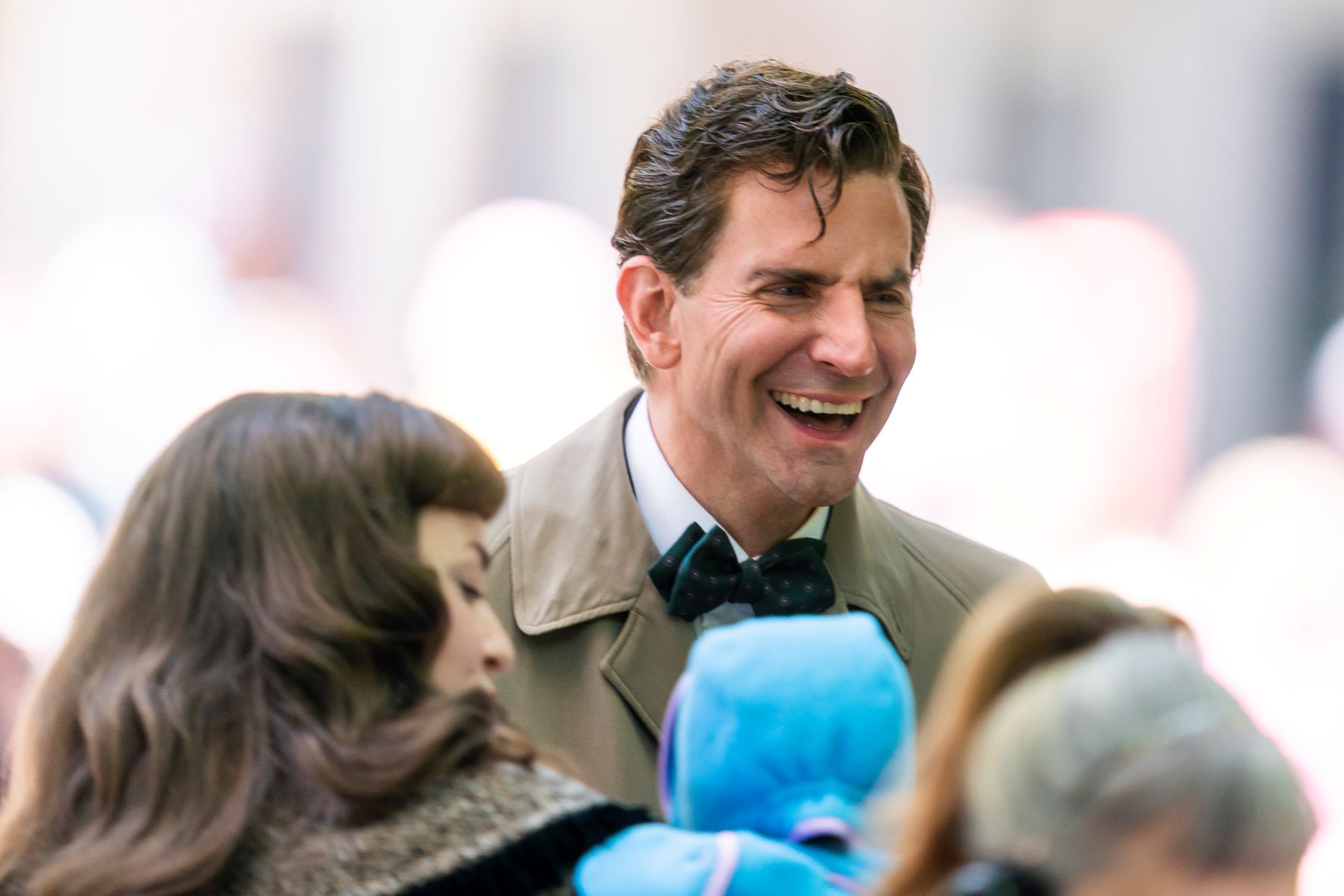 As stated, Maestro is a biographical film telling the story of Leonard Bernstein. Bernstein was an acclaimed composer and musician, winning numerous awards for his work in film, television, and theater throughout his career. Bradley Cooper has stepped up to the task of creating a film to honor Bernstein's legacy, starring in it while also directing and producing. After a delayed production, things have finally started shooting. The first photos from the set have emerged, too, but not all of the responses to them have been positive.
Vanity Fair recaps the controversy the film is generating, that being with regards to its lead. Specifically, many take issue with Bernstein himself being Jewish, while Cooper is Catholic. What's more, the production stills that recently came out show Cooper wearing a sizeable prosthetic nose as Bernstein, an element many have found to be antisemitic.
Like with many groups, representation for Jewish people has been a mixed bag even to this day. One major gripe people have with even good examples of Jewish characters is the rarity of having Jewish actors play these characters. Moreover, Bernstein was a real person and not simply a fictional character, and his Jewish identity was a significant part of his life and work. Casting an actor who isn't Jewish to play him stings a bit more in that regard, as does the fact that Cooper felt the need to wear such a loaded prosthetic to represent him.
While the film is being produced by Steven Spielberg, himself a Jewish man, many wonder why Cooper had to be the one to play the title role. It especially rubbed some the wrong way, considering Jake Gyllenhaal (who's also Jewish) had spoken many times about his desire to play Bernstein in a movie.
While controversial, the prosthetics and makeup work are impressive
As dubious as the decision was, one can't help but be impressed by the caliber of work on display with Bradley Cooper's makeup. In particular, one set photo shows the actor dressed in old-age makeup. It's a pretty convincing recreation of Bernstein's face.
This isn't a surprise given that the film has award-winning makeup artist and sculptor Kazu Hiro working on it. A self-taught artist from Kyoto, Japan, Hiro made inroads with legendary special effects artists like Dick Smith and Rick Baker early in life. Before he knew it, he was creating jaw-dropping sculptures and prosthetics for films like Men In Black, Hellboy, The Curious Case of Benjamin Button, and more. While he briefly retired to focus exclusively on sculpting, actor Gary Oldman convinced Hiro to return to prosthetics for him to play Winston Churchill. He even did Jim Carrey's face for How the Grinch Stole Christmas and won Oscars for his work on The Darkest Hour and Bombshell.
Many other talented people are also involved in 'Maestro'
Aside from Bradley Cooper, several other big names are also involved in the project. In addition to him and Steven Spielberg, Martin Scorsese and Todd Phillips are attached as producers. Carey Mulligan is set to play Bernstein's wife, Felicia Montealegre. Jeremy Strong will appear as John Jonas Gruen, a critic and photographer. Additionally, Sarah Silverman and Maya Hawke have been cast as Bernstein's daughters, Shirley and Jamie, with Matt Bomer in an undisclosed role
Maestro is set to release on Netflix in early 2023.
RELATED: 'Nightmare Alley': Did Bradley Cooper Nearly Reunite with a Co-Star?