'Brady Bunch' Alum Maureen McCormick Tackled One of Her 'Biggest Fears' on 'Dancing With the Stars'
The Brady Bunch star Maureen McCormick landed a spot to compete in season 23 of Dancing With the Stars in 2016. Partnered with Artem Chigvintsev, McCormick even got to reprise her iconic role as Marcia Brady during one of their routines.
Though she didn't go home with the Mirror Ball trophy, the former sitcom actor's dance skills kept her on the show for several weeks. Throughout her time on the reality series, McCormick often wore her heart on her sequined sleeve.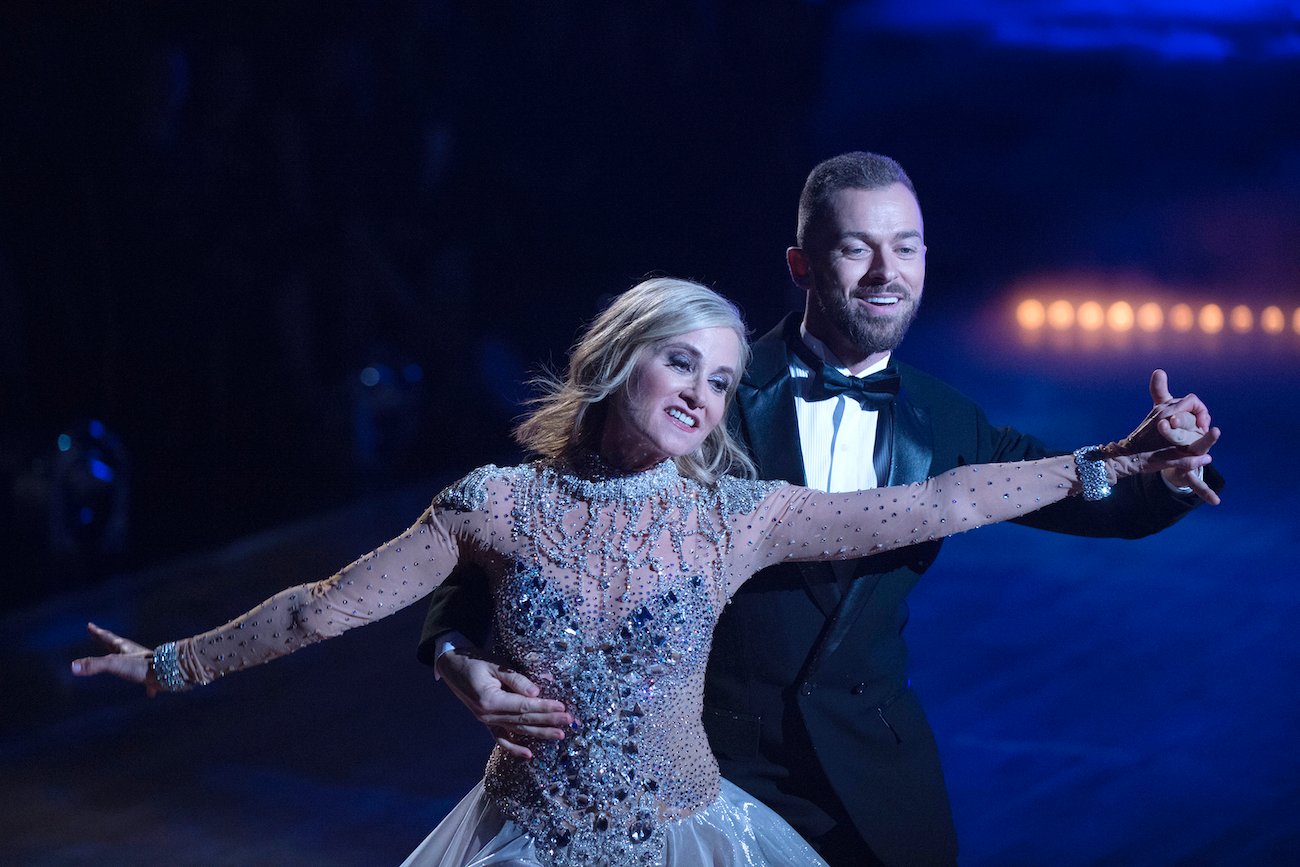 Maureen McCormick faces her fears
McCormick described a motivation for taking on the challenge of joining Dancing With the Stars.
"My husband and I went to a dance class to learn a slow dance for our wedding, but when we got to the reception, we forgot it all," she said in 2016, according to People. "It was awful. Dancing in public terrifies me."
When The Brady Bunch alum received the invitation to be a part of the season 23 competition, she couldn't pass it up.
"When this opportunity came along, I was overwhelmed," McCormick admitted. "But I decided it was time to face my fears."
'Brady Bunch' star is quick to tears on the dance floor
With extensive rehearsals and being under scrutiny, McCormick felt the pressure to perform at a skill in which she had no confidence. She was often moved to tears while on the reality show.
"I'm emotional about everything," the DWTS contestant explained, according to Entertainment Weekly. "I feel a lot, and I love it. To come into this competition and feel like I was the worst dancer in the world. I had this other head above me when I danced with friends. … I thought I looked ugly, I look uncoordinated, I didn't know what I'm doing. It was a huge thing for me. … So it was one of my biggest fears."
Rather than chiding herself for her emotions, McCormick chose to embrace her sensitive qualities.
"Yeah I'm a woman. I'm insecure," she said. "I don't mind those things. They make me human. It's who I am."
Carol Brady paid a visit to the 'DWTS' stage
Florence Henderson portrayed Carol Brady, mom to the Brady kids, on The Brady Bunch for the entire series. Henderson surprised her TV daughter by watching her perform from the audience in the first DWTS episode of season 23.
"You were fabulous," Henderson told McCormick after her dance with Chigvintsev, as reported by Entertainment Weekly. "I'm so proud."
McCormick's sitcom mom even got in on the act during Week 2, where she once again became Carol Brady during the "Marcia"-themed routine. Henderson gave the audience a treat by uttering the iconic line, "Marcia, Marcia, Marcia!" Sadly, Henderson died just 2 months later.
RELATED: Why 'Brady Brunch' Star Maureen McCormick's Date With Steve Martin Flopped: 'We Never Spoke Again'
McCormick was eliminated in Week 7 of the competition. Despite not making it to the championship, she was proud of her time on the show.
"Honestly, I thought I'd be lucky if I survived a week," McCormick said on Good Morning America following the elimination. "But I just wanted to give it my all. And you know, it was so cool. There were moments in dancing with [Chigvintsev] that I felt like I was floating. … I feel so good."