What 'Brady Bunch' Star Christopher Knight Said About Reuniting With His Former Co-Stars For Lifetime Film
Christopher Knight remains close to his 'Brady Bunch' co-stars and recently shared some details on working with some of his former cast mates on the 2021 Lifetime movie 'Blending Christmas'.
The Brady Bunch became a staple in American households when it debuted in 1969. Featuring the lives of the blended Brady family, viewers watched the weekly chaos of newlyweds Mike (Robert Reed) and Carol (Florence Henderson), and their six kids: Greg (Barry Williams), Marcia (Maureen McCormick), Peter (Christopher Knight), Jan (Eve Plumb), Bobby (Mike Lookinland), and Cindy (Susan Olsen). Alice (Ann B. Davis) the housekeeper was known for her sharp wit and never-ending support.
Knight gave some details on recently working with some of his former co-stars on the 2021 Lifetime holiday movie Blending Christmas.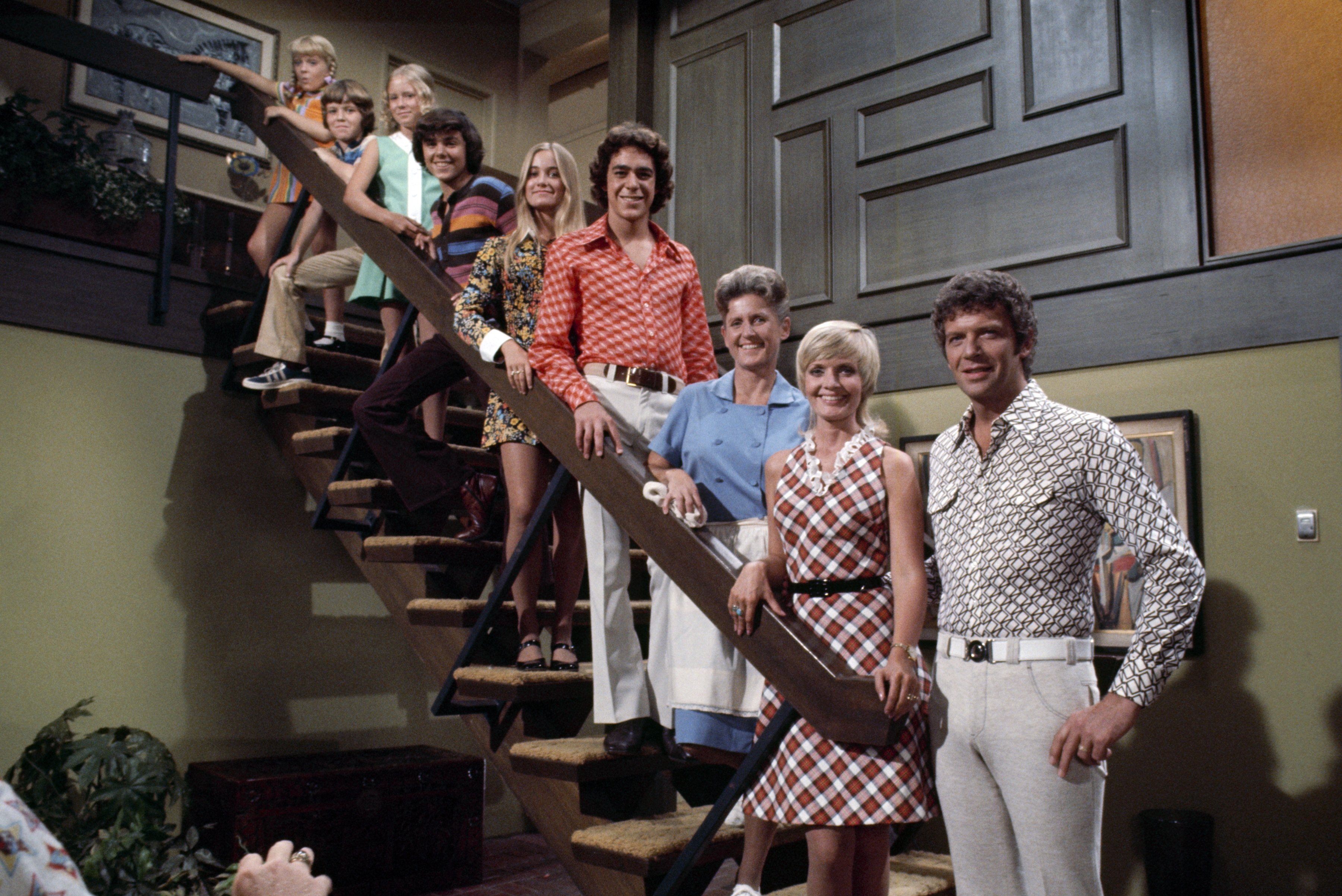 'Blending Christmas' was missing a few Bradys
Knight was joined by Brady Bunch alums Williams, Lookinland, Olsen, and Robbie Rist (cousin Oliver) for the Christmas flick that aired on Lifetime in December 2021. The lighthearted TV film dealt with a subject the Bradys know best.
"The movie tells the story of these families learning to get along, which is something that seems like, in every Brady episode, we had to be reminded of," Knight told People last December, noting the Brady family's staying power on the airwaves. "In the same way that Christmas is evergreen, the Bradys are evergreen. They're like a comfortable old pair of sweats."
Speaking of cozy clothes, Knight revealed how the classic sitcom was considered comfort viewing during the pandemic.
"I heard more so last year than previous years how much [adults] found The Brady Bunch," he remarked. "They put some sweats on and crawled up onto their couch under their comfy blanket and watched a number of episodes, because it was comforting. It was known, it was sweet, it wasn't chaotic… It gives people some hope that maybe we can get back to that."
Christopher Knight considers 'Brady Bunch' co-stars 'family'
Knight and his former cast mates didn't miss a beat when they assembled for the Lifetime production. He admitted he always jumps at the chance to see his Brady Bunch pals.
"It didn't feel like work," Knight said. "I say yes to projects that we're all in not just because of the project, but because it's an opportunity to catch up and have fun again. Every time we get together, it's like no time has passed."
Though McCormick and Plumb weren't in the film, Knight shared how the Brady Bunch cast remains close.
"I think it's comforting for people that we do get along, that we do treat each other as friends," he commented. "I have known them for nearly as long as I've known my own kin, and no one longer. This Brady thing, which happens to be as alive today as it was 50 years ago, hasn't allowed us to be apart. That makes us family, and that's the common ingredient."
'The Brady Bunch' remains a TV favorite
Knight is proud of the Brady Bunch legacy and considers the portrayal of a blended family as highly relevant today. He expressed his appreciation for the show's consistent message of strong family values.
"The show was entertainment, but it actually transcended its initial purpose," he explained. It's become an icon of sorts, a touchstone, a representative of what maybe the quintessential American family ought to be. And as often as somebody was watching us because we paralleled their lives, somebody was watching us because they were an only child, and then we became their brothers and sisters. And I fully respect that and enjoy it."