'Brady Bunch' Star Susan Olsen Calls This Cast Member the 'Reluctant Brady'
Susan Olsen of 'The Brady Bunch' revealed that one cast member didn't like being known for the sitcom.
The Brady Bunch lives on in sitcom history despite going off the air almost 50 years ago. Viewers tuned in each week to see the family goings-on of Mike (Robert Reed), his wife Carol (Florence Henderson), and their six kids: Greg (Barry Williams), Marcia (Maureen McCormick), Peter (Christopher Knight), Jan (Eve Plumb), Bobby (Mike Lookinland), and Cindy (Susan Olsen). Housekeeper Alice (Ann B. Davis) always brought her comedic A-game to the show.
While each cast member became a pop culture icon, Olsen revealed that one of the Brady kids wasn't crazy about that particular claim to fame.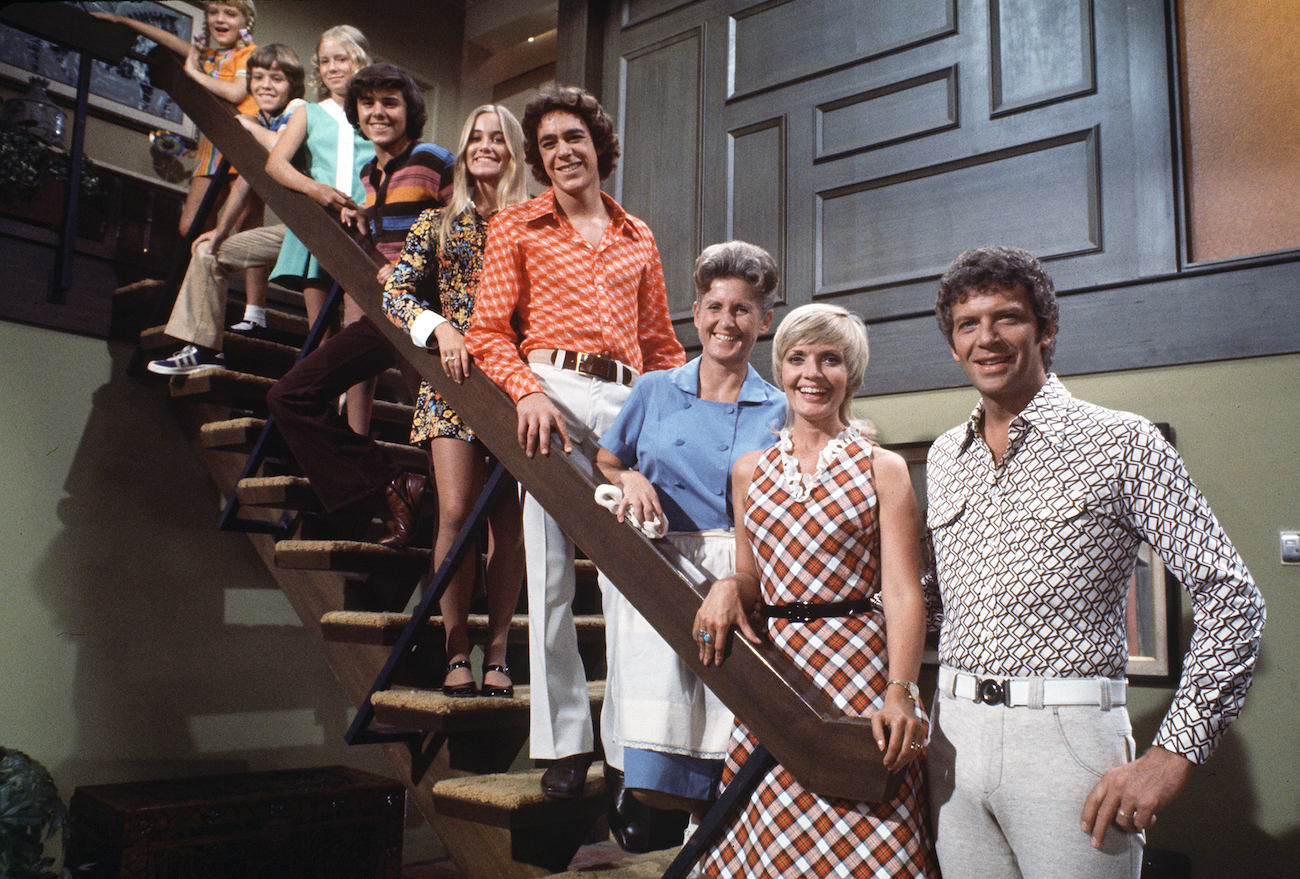 'Brady Bunch' kids took their jobs seriously
In the 2010 book Brady, Brady, Brady: The Complete Story of The Brady Bunch, show creator Sherwood Schwartz revealed his decision-making process in casting the six Brady kids. Schwartz interviewed each child in his office, seating them in front of a coffee table covered with toys.
"I wanted to see if they would be distracted from our discussion," Schwartz wrote. "If kids lost interest in our discussion, they might also lose interest in rehearsing. I wanted children who could stay focused. … In addition to being good actors, none of the Brady kids you have been watching for all these years played with anything on the table."
The cast kept a standard of professionalism throughout the show's five-season run, putting the work ahead of any ego trips.
"The atmosphere was very much, 'This is our job. This is what we do,'" Plumb told Andy Cohen when the Brady actors visited Watch What Happens Live in 2019. "'We show up, we pay attention.'"
Many of the Brady kids were seasoned actors
Before being selected for the iconic sitcom, many of the The Brady Bunch cast members already had acting credits to their names. Olsen had appeared in Ironside, Gunsmoke, and the Elvis Presley movie The Trouble With Girls before auditioning for the role of Cindy Brady. The child actor had other offers when Schwartz chose her for his sitcom.
"I had a chance at two other shows," Olsen revealed on Oprah: Where Are They Now? "My grandmother said to me, 'Which one would you like the most?' I said 'The Brady Bunch' because there would be five other kids to play with."
Plumb also had an impressive resume before she became a Brady, guest starring in several popular TV shows at a young age.
"I had already been working for four years when The Brady Bunch started," Plumb told the New York Post in 2019. "I was a little girl in danger on Lassie and my dog ran away at Christmas on The Big Valley. I fell down a well on The Virginian. I was the little girl in peril — that was my stock in trade. I'd done a few pilots … but who knew this would happen? At any age a steady paycheck was welcomed."
The Brady who shies away iconic name
While Plumb always welcomed work, she reached a point where she wanted to break away from Jan Brady. When the variety show The Brady Bunch Hour launched in 1976, Plumb turned down the offer to reprise her iconic role. While she was open to a guest spot, Plumb didn't want to commit to anything long-term.
"I've been to visit them on the set," Plumb said in 1977 of her former Brady co-stars, according to Closer Weekly. "It was nice to see everyone and they all understood my decision."
Plumb is probably known as The Brady Bunch alum who avoided her sitcom claim to fame. She chose to pursue roles that were a departure from the middle Brady sister.
"Getting to change categories is a nice thing about being an actor," she told the Los Angeles Times, as reported by Closer Weekly. "I see acting as a profession. … In my late 20s, parts stopped coming my way. That's when it became difficult. I didn't realize how much I worked as a kid, because I would just get the jobs all the time. Now it's hard to get people to delineate between who's Eve and who's Jan, because I don't consider Jan this fully fleshed-out character. It's not like I was one way when the cameras were rolling and another when they stopped."
The cast reunited in 2019 for HGTV's A Very Brady Renovation to remodel the legendary Brady home. Thriving in nostalgia, Olsen was open having a sleepover but noted Plumb's trademark distance.
"I just want to spend a night in the house," Olsen revealed. "I'd love to, but Eve's totally not into it. She's always been 'The Reluctant Brady.'"