Brandi Glanville Axed From 'RHOBH' Reunion, Confirms Tell-All With Andy Cohen
Brandi Glanville made her first appearance on The Real Housewives of Beverly Hills in episode 10. The former diamond-holder is set to bring on the drama when she made a revelation about Denise Richards. Glanville alleges she hooked up with the Wild Things star and fans have been speculating ever since. Soon after the season 10 reunion filmed, it was leaked Glanville was axed but fans will ultimately be able to hear her side of the story.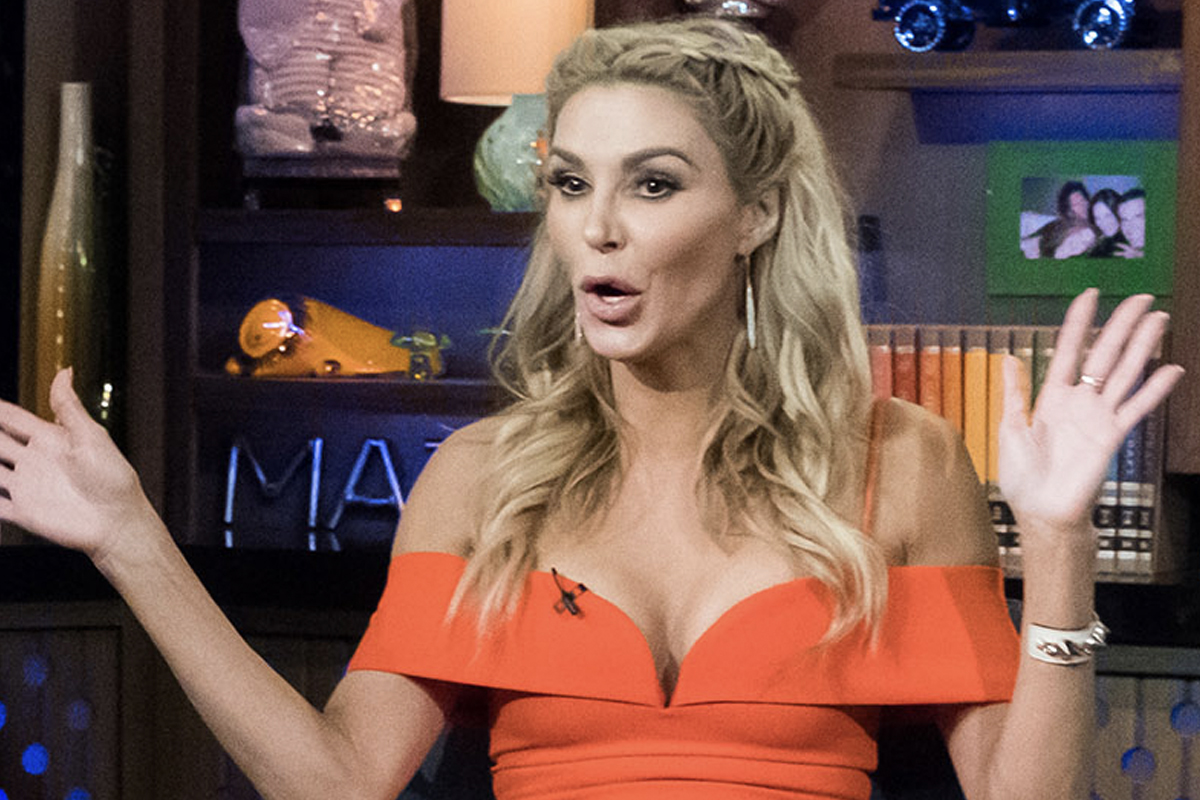 Why was Brandi Glanville cut from the reunion?
After it was revealed that Glanville was a no-show at the reunion, many speculated Richards had blocked her from appearing. However, the controversial reality star took to her podcast to clear up the situation.
"I was set to do the [RHOBH] reunion yesterday with all the ladies," Glanville said on Brandi Glanville Unfiltered. "I had the tech rehearsal and everything. You all know that I don't cancel, I don't run away. I'm not a coward and I'm happy to get in there and fight."
Brandi Glanville set for a special
However, on the day of the reunion, Glanville got a call from production and it was decided she not appear as was previously planned.
"We honestly came to a mutual decision that instead of going to the reunion, as I was set to do, that I would sit down separately with Andy [Cohen] and do a one-on-one," Glanville explained. "[Producers] didn't want what happened last year where Camille [Grammer] came on in the end and everyone piled on Camille and Camille went crazy. Ultimately let these bi***es earn their paycheck."
The rationale was that if Glanville would've been at the reunion, they would have only focused on her drama with Richards. This would leave a lot of the other drama among the ladies out.
"At this point, I'm done fighting," she added. "I really want to put this behind me and move forward."
Brandi Glanville taunts Denise Richards
Glanville is not afraid to ruffle some feathers and she recently posted a picture that raised a few eyebrows. In the photo, it appears to be Glanville kissing Richards. There was not much said about the picture but fans went wild commenting on what it actually meant.
Earlier in the year, Glanville joked about her cease and desist orders. This all happened because the Celebrity Big Brother alum continued to talk about an alleged affair with Richards.
"I have so many cease and desists, I joke I can make a coffee table book out of all of them," she said on The Rumour Mill podcast. "We're on TV, we said we're going share everything and now you're going to try and shut me up? Don't do a reality show."
Glanville made it clear that she was not being taken to court by anyone.
"I'm not gagged. It's a cease and desist, it doesn't mean I have to follow it," she noted. "But after being sued by another Housewife, I'm just choosing to figure out when and where and how I can talk. I'm not gonna talk about it if she's gonna sue me. It is what it is."
The Real Housewives of Beverly Hills airs Wednesday nights at 9 p.m. ET on Bravo.