Why Brandi Glanville Was a No-Show at the 'RHOBH' Season 10 Reunion
Brandi Glanville will not be appearing at the 'RHOBH' Season 10 reunion. The former housewife is now breaking her silence and revealing the reason why.
Brandi Glanville did not show up to The Real Housewives of Beverly Hills Season 12 reunion. The former Bravo star just made an appearance on the reality show and starts drama with Denise Richards. Glanville has alleged that she hooked up with Richards and this would've been a point of debate at the reunion. However, it was revealed that the Celebrity Big Brother alum was a no-show and she's now revealing why.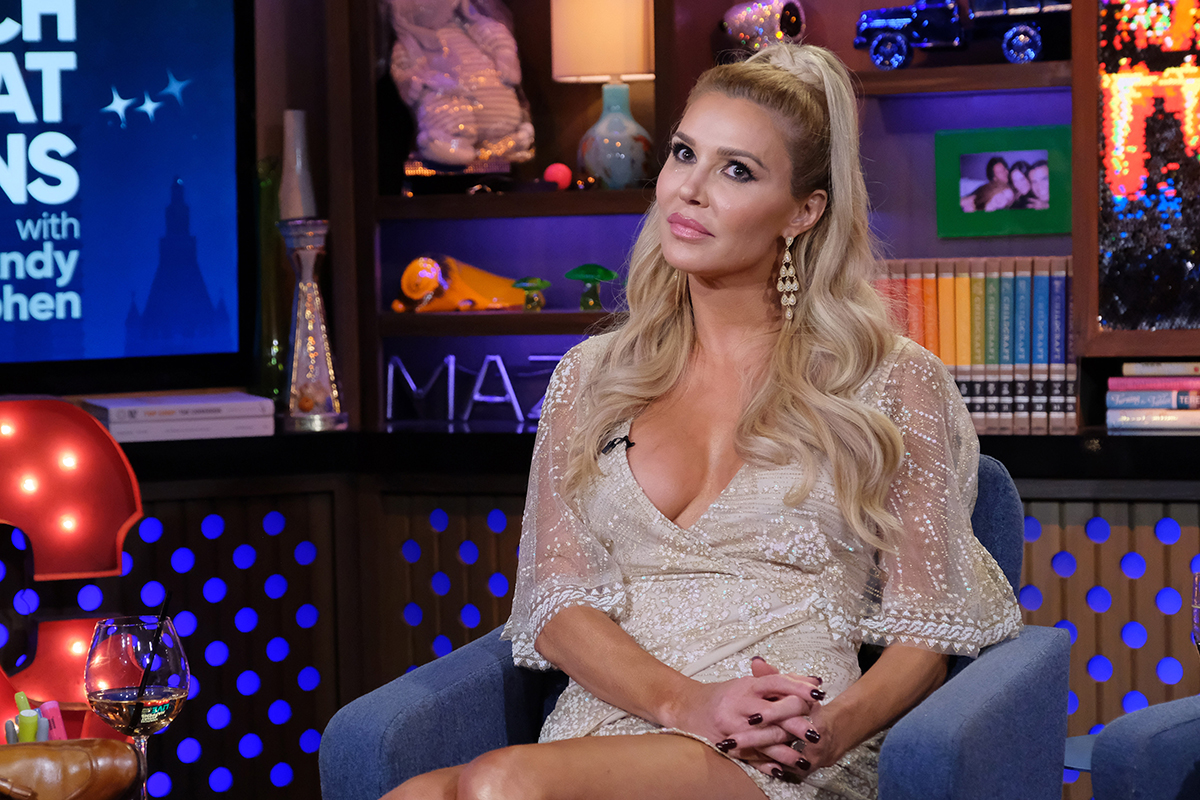 Why did Brandi Glanville not show up to the reunion?
Fans were expecting Glanville to face Richards at the RHOBH reunion but that encounter will not be televised. Lisa Rinna broke the news late Thursday night when she posted a cryptic message on her Instagram Stories.
"Reunion was bulls**t today," Rinna posted. "I've never said that in 6 years. I guess cease and desists work."
Fan speculation soon started with many saying Richards had blocked Glanville from appearing at the reunion. However, Glanville has now broken her silence to explain what really happened.
"Production called me the day of the reunion," Brandi told Celeb Magazine. "We both mutually agreed that it was best if I didn't attend the reunion."
Glanville said producers didn't want the drama between Glanville and Richards to take over the reunion.
"They wanted the other women to hash out their differences without me being there," she added. "Had I been there, I would have been the Camille [Grammer] of the last reunion. I would come in at the end of the reunion and then I would end up being the focal point even though I wasn't a full-time cast member."
Fans will be glad to know that Glanville is set up to be interviewed by Andy Cohen where she will talk about her time on the show.
Brandi Glanville says she has cease and desists orders
Glanville recently teased her upcoming appearance on RHOBH where she said the drama would ensue real quick.
"It's gonna take a left real quick," she said on The Rumour Mill podcast. "I'm honestly nervous just because you never know what they're gonna show and I did say a couple [of] really stupid things. I'm not in any hurry to see that part."
The former RHOBH star even joked about all the cease and desist orders she has been served with because she is so outspoken.
"I have so many cease and desists, I joke I can make a coffee table book out of all of them," she added. "We're on TV, we said we're going share everything and now you're going to try and shut me up? Don't do a reality show."
Glanville clarified that no one is taking her to court yet and has only been served with papers to stop talking about certain subjects.
"I'm not gagged. It's a cease and desist, it doesn't mean I have to follow it," she noted. "But after being sued by another Housewife, I'm just choosing to figure out when and where and how I can talk. I'm not gonna talk about it if she's gonna sue me. It is what it is."
The Real Housewives of Beverly Hills airs Wednesday nights at 9 p.m. ET on Bravo.