Brandi Glanville from 'RHOBH' Speculates: Jen Shah Gave Heather Gay a Black Eye
Heather Gay from The Real Housewives of Salt Lake City says she has no idea how she ended up with a black eye. But Brandi Glanville from The Real Housewives of Beverly Hills thinks Jen Shah, who is currently facing prison, clocked her.
"We're still unsure about what happened to my eye," Gay said to the RHOSLC group while sitting next to Shah. Adding, "There's theories … What would you say, CSI?" Actually, Glanville has a gut feeling Shah and Gay know exactly why Gay has a shiner. And it has everything to do with a rough encounter.
Uncovering the real reason behind Heather gay's black eye
Glanville thinks Shah hit Gay "in the face, 100%." Adding, "I think they were both wasted and somehow they both got physical on a show prior to this," Glanville told Teddi Mellencamp on her Two T's in a Pod podcast. "So it's not new for them."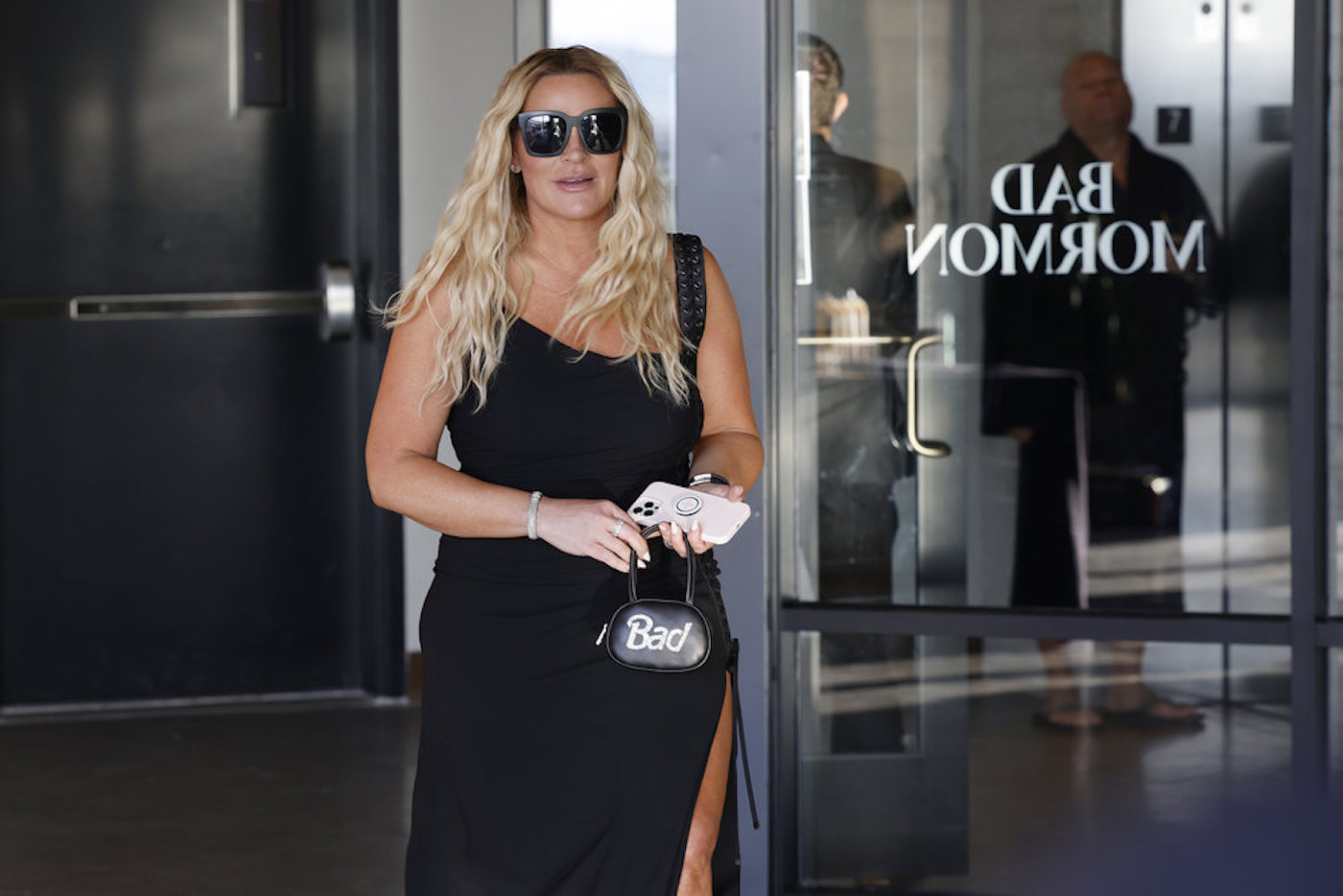 "And I think when you're drunk and going to jail and you're fighting with the best friend, someone got punched," she said. "It was Jen that punched Heather."
'RHOSLC' fans still don't really know how Heather Gay got a black eye – and it's frustrating
Like many RHOSLC fans, Glanville agreed that the season-long build-up of "how did Heather Gay get a black eye," only to have it become a big nothing burger, was problematic. "I mean, it wasn't great for TV and like, just alluding to what happened and not saying it," Glanville said. "I mean, I just feel like just say [it], she's going to jail anyway. It's not going to add too much more to her sentence. Or just say we were drunk and got into a fight. She had scratches all over her arms."
Mellencamp thinks the redness "could have been lipstick." And that they were "jumping around on the bed, been a hot mess, fallen down." But Glanville pointed out that Gay didn't say any of that.
"You know, why did she have sunglasses on so many times outside in the nighttime leading up to this event?" Mellencamp wondered. "Like, I feel like the bruise was already forming. And I'm starting to feel like she's potentially some of the times that I think she's having water, she's boozing it up."
Heather's bruise was also suspicious
Mellencamp thinks the way the bruise formed was suspicious. Glanville agreed but added that Gay is pretty smart too.
"She's pretty on point at all times," Glanville said about Gay. "Unless she's showing her boobs outside by the hot tub. And I like Heather. I just feel like she doesn't miss a beat. She's extremely smart and strategic, and I've never seen that bruise get that dark that fast. Usually, it's like, yellow and purply, and then it's like, dark. And then it goes back to purply and then yellow."
Glanville returned to her original idea that she thinks Shah felt as though she had nothing to lose and clocked Gay. "I do think she got hit by Jen. I think they got into a fight and Jen got physical person doesn't care anymore."
"Well, I mean, especially when we saw that Jen didn't even really remember anything that happened on the boat and supposedly doesn't remember anything back on the boat," Mellencamp added.