Brandon Mills Talks Scenes Involving His Love Triangle That 'Listen to Your Heart' Fans Didn't See
Brandon Mills was stuck in a love triangle on 'The Bachelor Presents: Listen to Your Heart.' Here are things he said fans didn't see.
This season of The Bachelor Presents: Listen to Your Heart was full of drama. A lot of that involved Brandon Mills who was coupled up with Savannah McKinley.
He also had a strong connection with Julia Rae who was partnered with Sheridan Reed. "Week 4" showed the confusing love triangle blow up. Showbiz Cheat Sheet talked to Brandon over the phone on May 5 about things fans didn't see that led to it and more. [Spoiler: for "Week 4."]
Brandon Mills says he had a talk with Sheridan Reed about Julia Rae
There is a short moment on the show where Brandon reveals that Sheridan told him Julia is the only woman he's talking to in the house. Brandon said he respected him for it, but fans didn't actually get to see that conversation.
"The guys sat around a lot and we were talking to each other and we were trying to figure out who was interested in who and and Sheridan had basically said 'Julia is the only person I'm vibing with.' And I said, 'I really respect that. But it doesn't mean I'm not going to also continue to get to know her,'" the former contestant told Showbiz Cheat Sheet.
"I was pretty clear and honest and upfront as much as I could be with him and everybody in the house. You know, I think there's a lot of mutual respect for everybody. It's just the situation was challenging and it was very difficult to know who to pursue, why to pursue them, when to pursue them."
That wasn't the only thing we didn't see. There was also a moment from his date with Julia that explains his conversation with Natascha Bessez.
There was a reason he was so honest with Natascha Bessez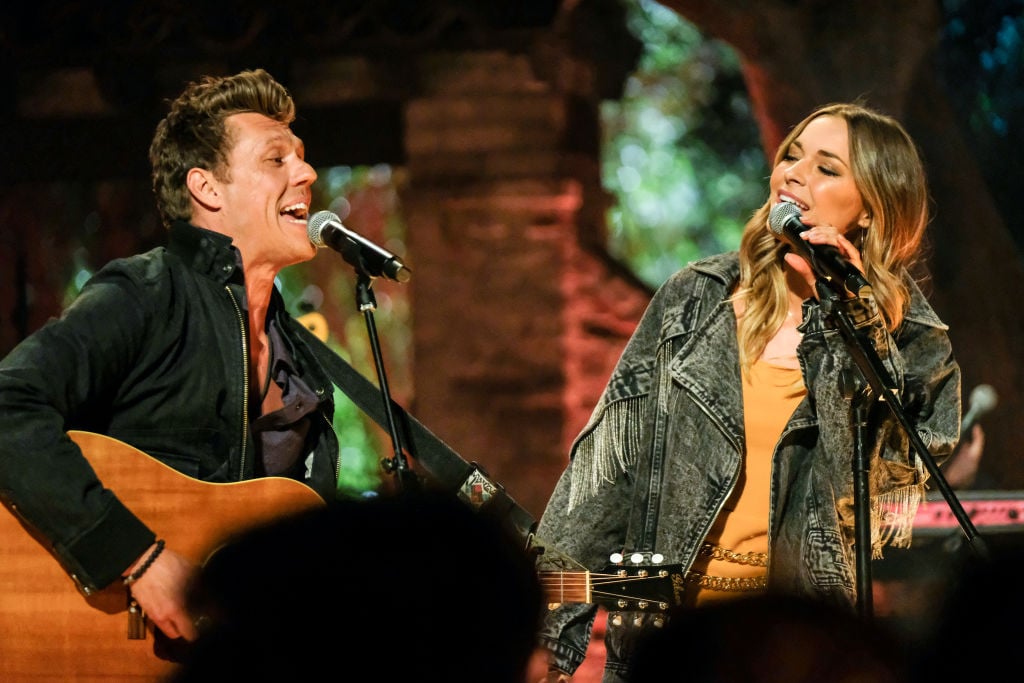 In "Week 4" Brandon and Savannah end things after his date with Julia. Natascha did put him on the spot asking if he'd still be with Savannah if she decided to stay and he said yes. We asked Brandon if regretted that moment since she later told Julia.
"So what they didn't show was that when I was on a date with Julia, I told her, like, 'Listen, I care for Savannah and I just need to have a conversation with her to see if she still wants to be in this with me."
He then said, "Julia already knew that so that was already said. So me repeating it to Natascha I had no issue with because Julia and I had already spoken about that before that one little section of the show showed up." He then added, "It was made to look a different way, which is fine."
He did admit that his conversation with Savannah didn't go the way he wanted it to before she left. Brandon went on to talk about the editing on the reality show.
"The public probably sees 1% of what actually happened," he said. "And so sometimes it could be the romantic lovey, beautiful 1% and sometimes it can be a confused, misunderstood processing 1%. So I would advise everybody to just kind of take it with a grain of salt and know that it's beautiful television and it's a beautiful experience, but it's not the fullness of what actually happened and what occurred."
Julia and Brandon were later sent home after performing together. Fans of the show will have to wait and see if any of the contestants will be seen again in The Bachelor franchise. Brandon seems open to returning in the future.
"I would definitely be open to having that discussion," the singer said. "I'm still single, so I'm still looking for a partner. And I think this has taught me a lot about what I need to work on within myself and moving forward."