Brandy and Aaliyah: Were These Two Singers Friends?
Aaliyah and Brandy were undeniably the ultimate R&B princesses of the 1990s. Both singers rose to fame in their early teens and became two of the greatest pop stars of the early aughties.
With both women dominating the music industry and being two of the best-selling female artists of that time, we wonder: were Aaliyah and Brandy friends?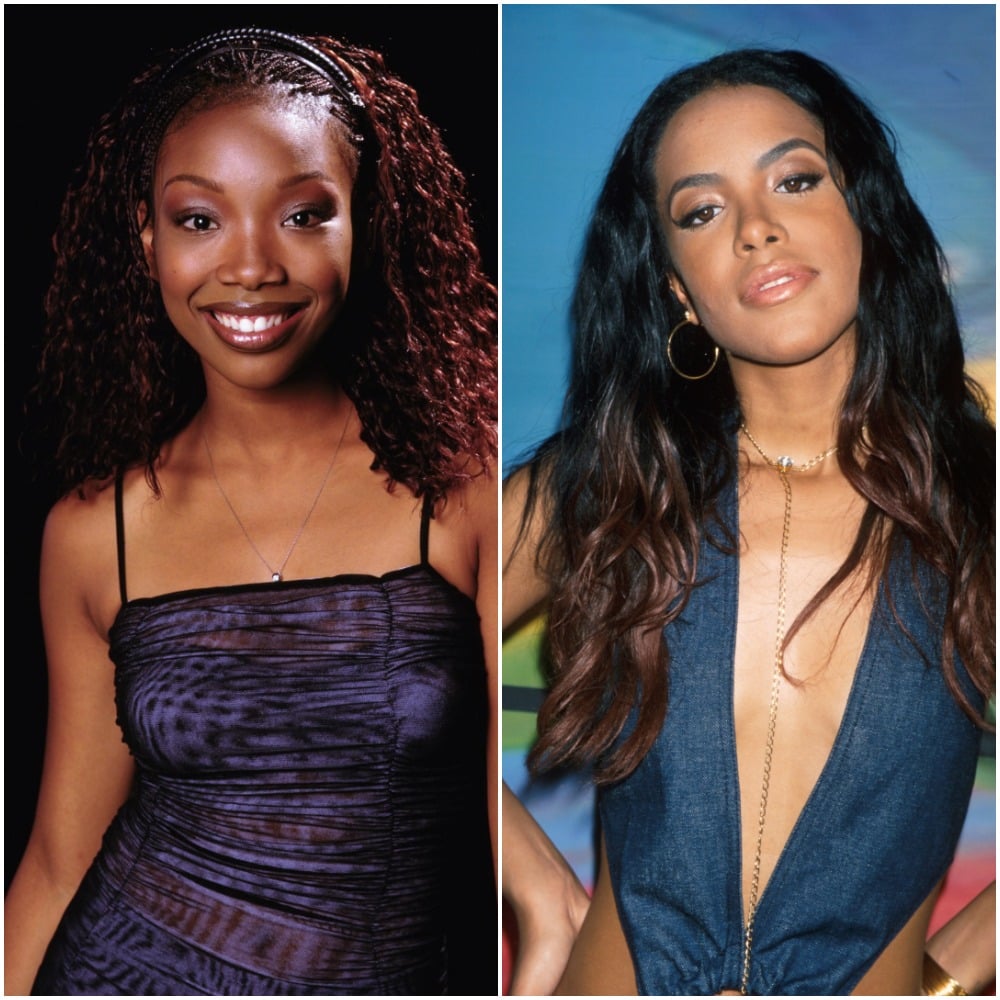 Aaliyah's career took off in the early '90s
Aaliyah first showcased her musical abilities at the age of 10 when she appeared on the talent show Star Search in 1989. Around that time, she was also developing her skills as a singer by performing on stage with her aunt Glady Knight, who was married to record producer and manager Barry Hankerson.
Since he was well aware of his niece's talent, Hankerson signed Aaliyah to his record label, Blackground Records, when she was just 12-years-old.
In 1994, Aaliyah released her debut album Age Ain't Nothin but a Number, which landed in the No. 24 spot on the Billboard 200 chart, selling 74,000 copies in its first week.
The album produced two hit singles, including "Back & Forth" and "At Your Best (You Are Love)." Age Ain't Nothing but a Number was certified double platinum by the Recording Industry Association of America (RIAA).
Two years later, the songstress released her second studio album, One in a Million, after signing with Atlantic Records. The title track off the album peaked at number 18 on the Billboard 200, selling 3 million copies in the United States and over eight million copies worldwide.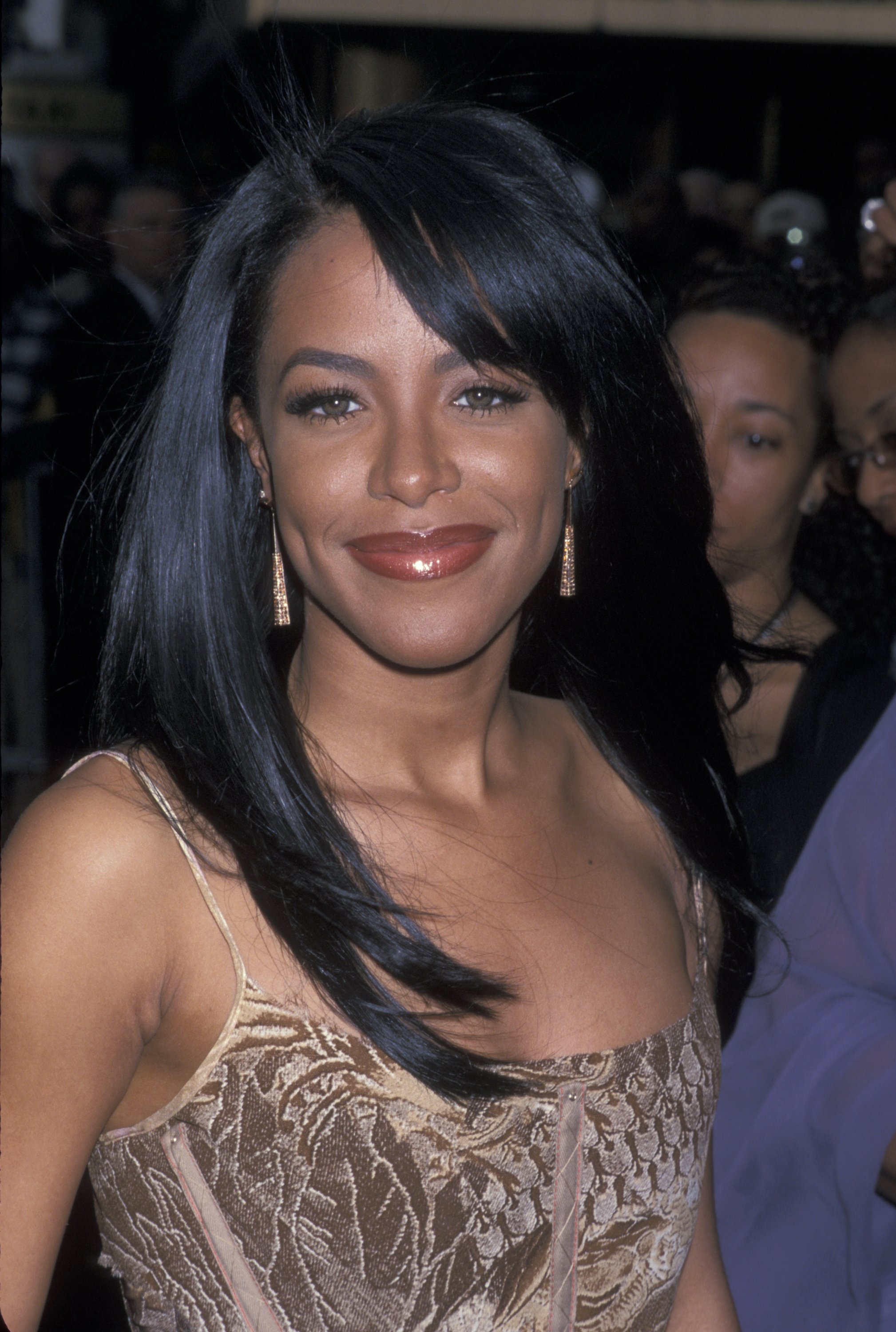 After that, Aaliyah's career was on an upward climb, and her music success soon crossed over into the film industry.
In 1999, the songstress landed her first movie role in the action film Romeo Must Die. In addition to her character, Aaliyah also served as the executive producer of the film's soundtrack, where she contributed four songs.
Her track "Try Again" was released as a single from the soundtrack and topped the Billboard Hot 100. The song even earned Aaliyah a nomination for Best Female R&B Vocalist at the Grammy Awards and won her two MTV Video Music Awards for the Best Female Video and Best Video from a Film.
Sadly, the singer died in a plane crash on August 25, 2001, at the age of 22 after filming what was to be her final music video for her song "Rock the Boat."
Brandy's career launched just after Aaliyah's
Like Aaliyah, Brandy's career took off when she was a teenager after she released her multi-platinum self-titled debut album at the age of 14 in 1994.
Brandy went on to sell over six million copies worldwide and produced three top 10 hits on the Billboard Hot 100, including "I Wanna Be Down," "Baby," and "Brokenhearted."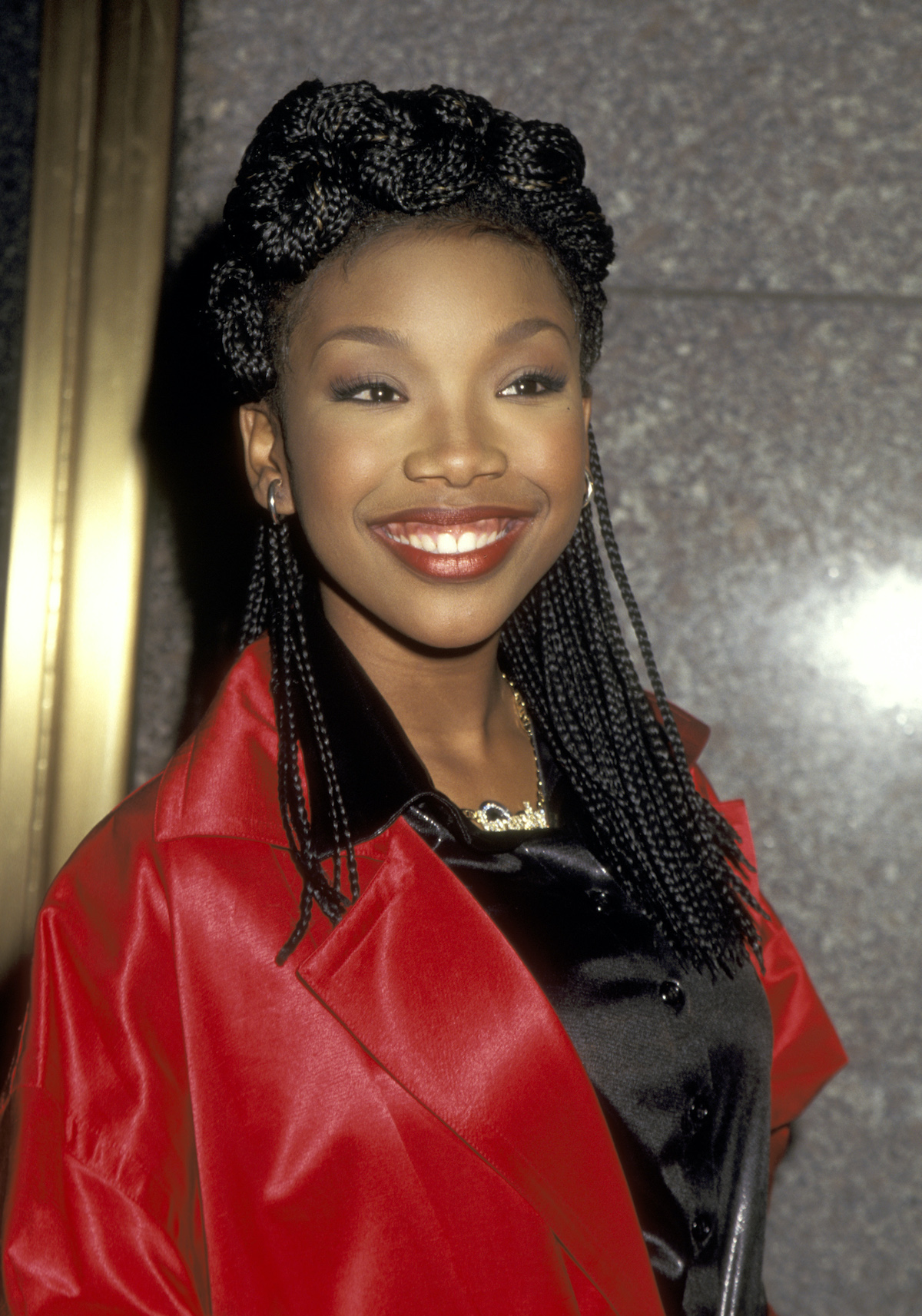 After that, Brandy's career continued to soar, and in 1996, she landed her very own television sitcom, Moesha, which catapulted her popularity to new heights.
The singer played the title character Moesha, a young teen dealing with growing pains while living in Los Angeles. The show aired for six seasons and even earned Brandy an NAACP Image Award for Outstanding Youth Actor/Actress.
During the show's peak, Brandy released her second studio album, Never Say Never, which became her highest-selling and highest-charting album of her career.
She went on to release four more studio albums throughout the years, all of which were successful. But Brandy's maintained a successful career thanks to her acting chops, branding, and merchandise. She's even made history by becoming the first black singer to play Cinderella in a film. 
Were Brandy and Aaliyah friends?
Though it was previously rumored that Brandy and Aaliyah feuded with each other back in the day, the "Sittin Up In My Room" songstress set the record straight on their relationship while interviewing with Billboard's The Juice in 2011.
During their discussion, Brandy spent time talking about her dear friendship with Aaliyah, who she met when she was only 15-years-old.
"She came out before Monica and I did, she was our inspiration. At the time, record companies did not believe in kid acts and it was just inspiring to see someone that was winning and winning being themselves," Brandy said. "When I met her I embraced her, I was so happy to meet her. I told her how much I loved her. She said the same thing about me and we connected. It was a great moment I'll never forget."
Despite being side by side on the Billboard charts, Brandy and Aaliyah established a solid friendship that continued until the singer's unprecedented death in 2001.
"There was a moment when I won at, I think, [Soul Train] Lady of Soul [Music Awards],' Brandy recalled. "She sent me flowers saying how proud she was and 'congratulations.' I just thought that was so angelic and sweet of her…Other artists supporting another artist when everybody's trying to put you against each other, which was very special. I was like 'whoa, that's really big of her.'"
Though Aaliyah was gone too soon, her legacy continues on in the music industry, which has served an inspiration to many female artists, including Brandy.
"She will forever be an inspiration to me," the singer added. "I love her and want to send love and positive energy out to her family and fans that love her."