Brandy and Monica are Dominating The iTunes Charts Following Their Record-Breaking 'Verzuz' Battle
Brandy and Monica's reunion during their long-awaited 'Verzuz' battle is paying off. Besides fans still raving about it, fans are putting their money where their mouths are and sending the singers' music to the top of the charts. The battle is also the most successful thus far, beating out award shows that aired during the same telecast.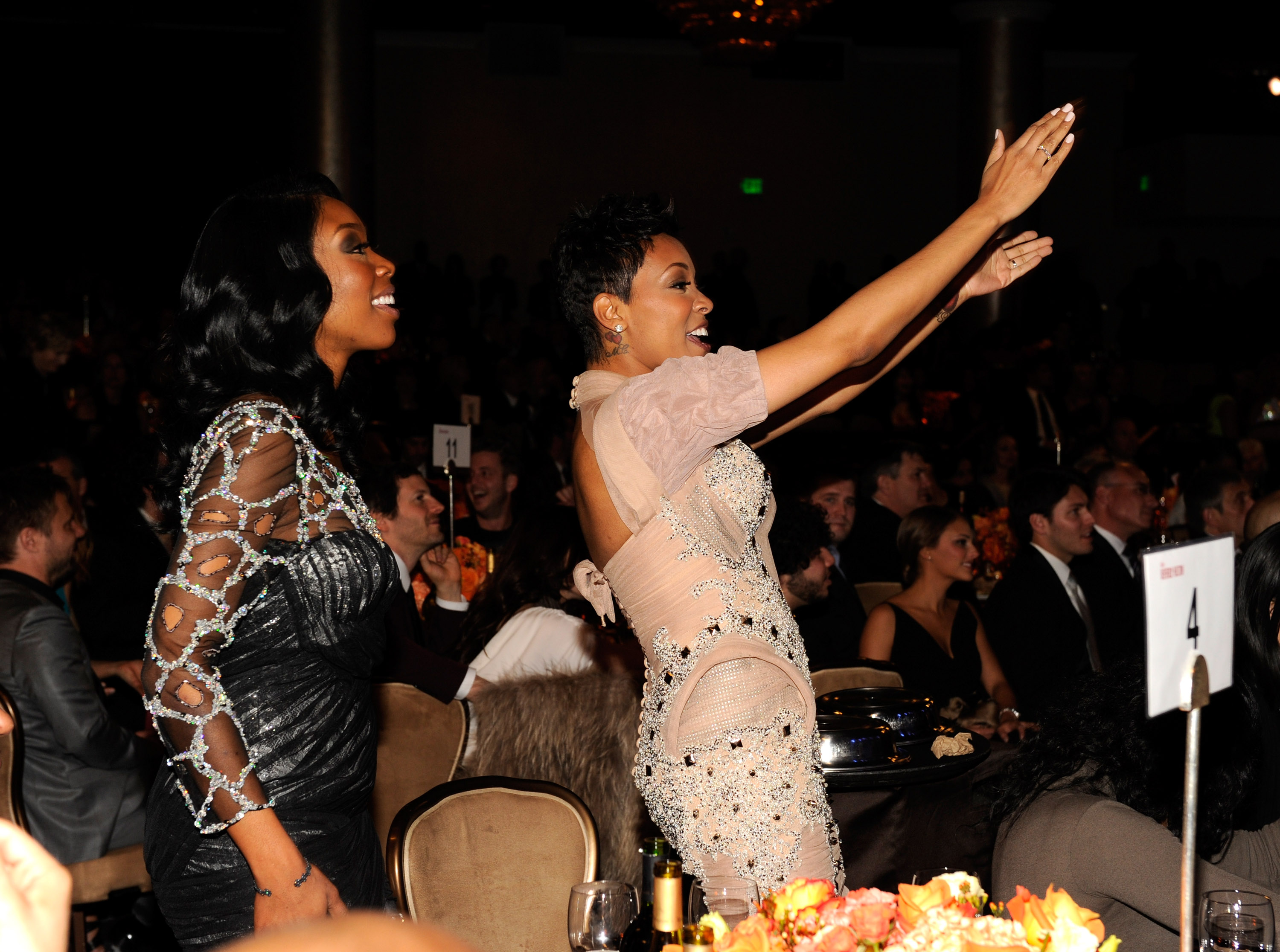 Brandy and Monica reunite for 'Verzuz' battle
Both Brandy and Monica were initially hesitant about a 'Verzuz' battle. Brandy says she did not foresee a good outcome, considering her biggest hit is her 1998 collaboration with Monica. 
On the other hand, Monica says she did not feel fans would be receptive to the two burying the hatchet and would continue to pit them against each other. Brandy agreed with Monica's sentiments, saying their longstanding feud is due to the media and their respective fans. 
But, they joined forces for the Aug. 31 live stream battle, reuniting for the first time since their 2012 duet "It All Belongs To Me." Throughout the battle, both women complimented each other's music, lengthy careers, and made apologies for any wrongdoing toward one another.
They also debuted new music, had talks of a potential tour, and sang together at times.
Brandy and Monica's 'Verzuz' battle shatters records
Ever since 'Verzuz' became a thing, fans have been begging for Brandy and Monica to take part. It paid off with record-breaking numbers across all platforms and social media engagement.
Brandy and Monica's 'Verzuz' battle is currently the most viewed since its inception. With over 6 million streams, it's the highest battle fans are tweeting about on the social media platform. The Twitter engagement beat out the 2020 MTV VMA's as the number one trending topic on the site. 
According to the official 'Verzuz' Instagram account, Brandy and Monica's battle is the Super Bowl of live streams. 
More impressively, Kamala Harris introduced the battle, resulting in over 35,000 new voter registrations. Over $250,000 was also raised for When We All Vote.
Brandy and Monica top iTunes charts following 'Verzus' battle
As if the streaming and social media engagement numbers aren't enough, Brandy and Monica impressed viewers so much that their music is currently taking up 10 spots on the iTunes charts.
Brandy's newest album B7 shot to No. 1 on iTunes' R&B and Soul albums chart. Both singers have 5 albums each currently sitting within the top 40 on the chart, with three of Brandy's in the top 10. Four of Monica's albums currently sit within the top 20.
Additionally, their singles are also steadily rising on the iTunes chart, with both occupying 30 out of 40 spots on the top 40 in R&B and Soul Tracks. It appears that more of Monica's singles are being streamed, with Brandy having 12 and Monica having 18 on the chart. Regardless, the numbers are impressive and speak to the singers' influence.