Brandy Tried Rapping Long Before Playing a Rapper on ABC's 'Queens'
Brandy may be starring as a rapper in the new ABC series Queens but it's not the first time she's ever spit a few bars. Following her third studio album, the Moesha star wanted to split her time between R&B and hip hop. Though the rap thing didn't work at the time, she says playing Naomi on Queens is her dream role.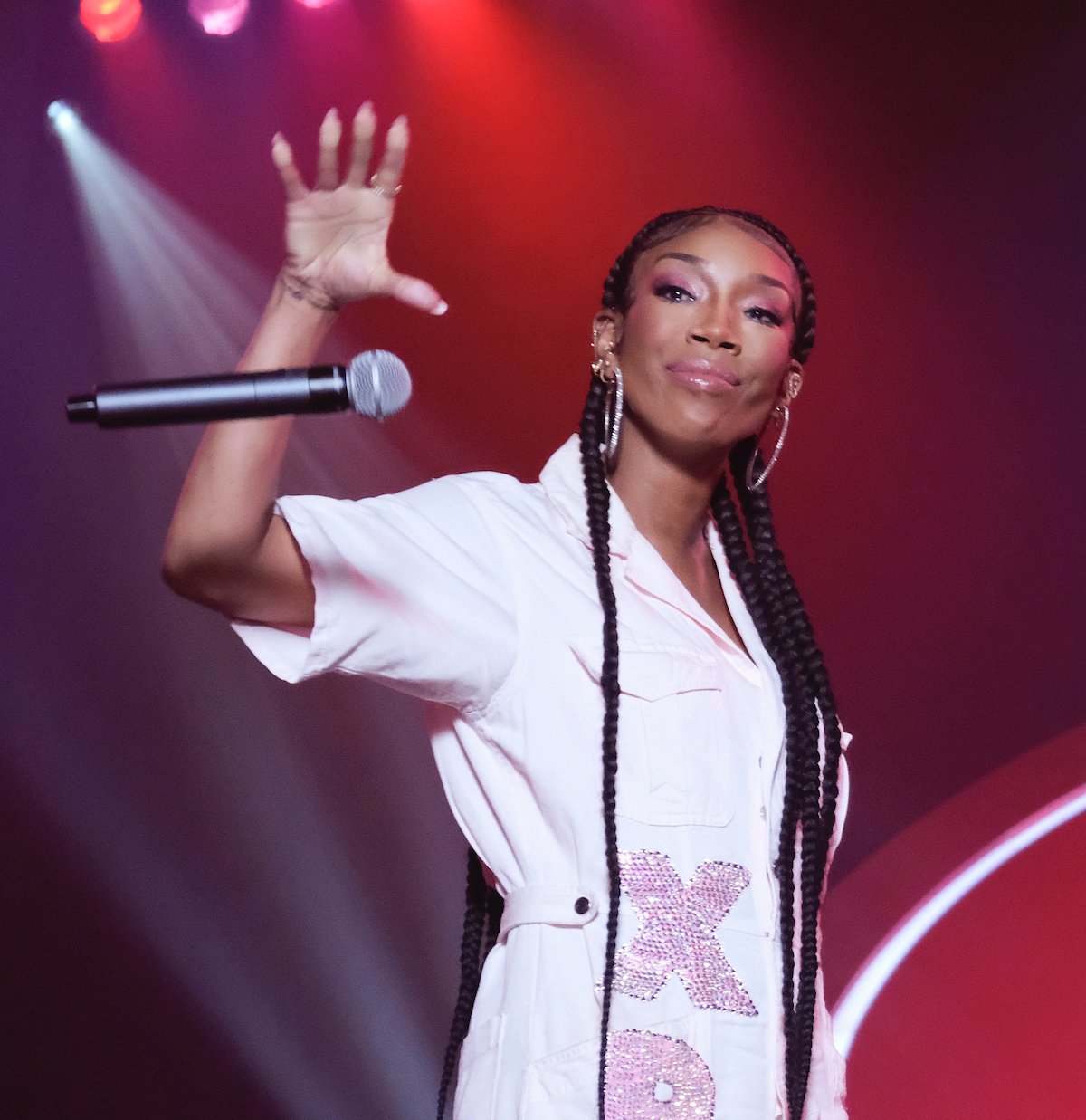 Brandy says the role on 'Queens' is her dream role
The singer is equally known as an actor as she is for her music. In addition to Moesha, she's also had roles in hit shows like The Game and Star. Now, she plays a rapper on the ABC comedy-drama, Queens. For Brandy, it's a dream come true.
"I remember how Broadway made me feel," she told The New York Times in a recent interview to promote Queens. "I felt so good doing Broadway, and I was like, 'If I could do something like this for television, this would be amazing.'" 
She says the role makes sense as it's parallel to her liife. "Music is my first love, so to be a part of a show where I can actually sing, dance, rap, act — it's like a dream role," she said.
Related: Eve Leaned on 'Queens' Co-Stars Brandy and Naturi Naughton For Pregnant Support During Filming
The Cinderella star also notes that she spent months in preparation to get her flow down as a rapper. "I haven't had much experience, but I've been rapping for a little bit and I've always wanted to push my instrument to whatever level it could go to," she said.
Brandy looked to her rap inspirations to model her character after. "I've been inspired all my life by hip-hop. For Xplicit, it's been Nas, Jadakiss, Cam'ron, Lauryn Hill, Nicki Minaj," she said. "I love the challenge of having to find a certain tone to become Xplicit. Because the way she's written, she's the glue that holds everything together, so I had to find this certain kind of swag that I don't naturally have. I had to really work on that."
Before the show, she tried her hand at rapping
Though Brandy is not a rapper by trade, she has incorporated rap in an alter ego persona. She began rapping in her own music under the moniker B-Rocka. In 2009, she wanted to go full throttle as a rapper and even had Timbaland as a major supporter.
"She can rap," he promised, as reported by MTV News. "She's got the swagger, the tone — ain't nothing I can say about it."
Related: Ja Rule and Ashanti's Biggest Collaboration Was Originally Supposed To Feature Brandy
Brandy was happy to showcase her rap skills to the world. "Timbaland endorsed that. He changed my name to Bran' Nu," she said. "He really gave me a shot to be different and be versatile. I can't thank him enough for that. This is a wonderful opportunity. I'm blessed to be here…I wrote my own verses. Anything I did, I wrote myself."
Working on Queens for her represents a full-circle moment. "I dabbled in rap back in the day and nobody wanted to hear me rap," she told The Breakfast Club in a recent interview. "People are so used to me singing, it's all good. But God had another plan to bring about Queens and I just completely relate, not just to my character, but to all the women."
Queens airs weekly on ABC at 10 PM EST. The show also stars Naturi Naughton, Eve, and Nadine Velazquez.