Brandy and Daughter Sy'Rai Collaborate on a New Single for Disney Movie Soundtrack
Brandy and her daughter Sy'Rai have teamed up for a new duet. The song is featured on the Cheaper By the Dozen soundtrack. It's the second time Brandy and Sy'Rai have collaborated on music together. Sy'Rai is currently working on her debut EP.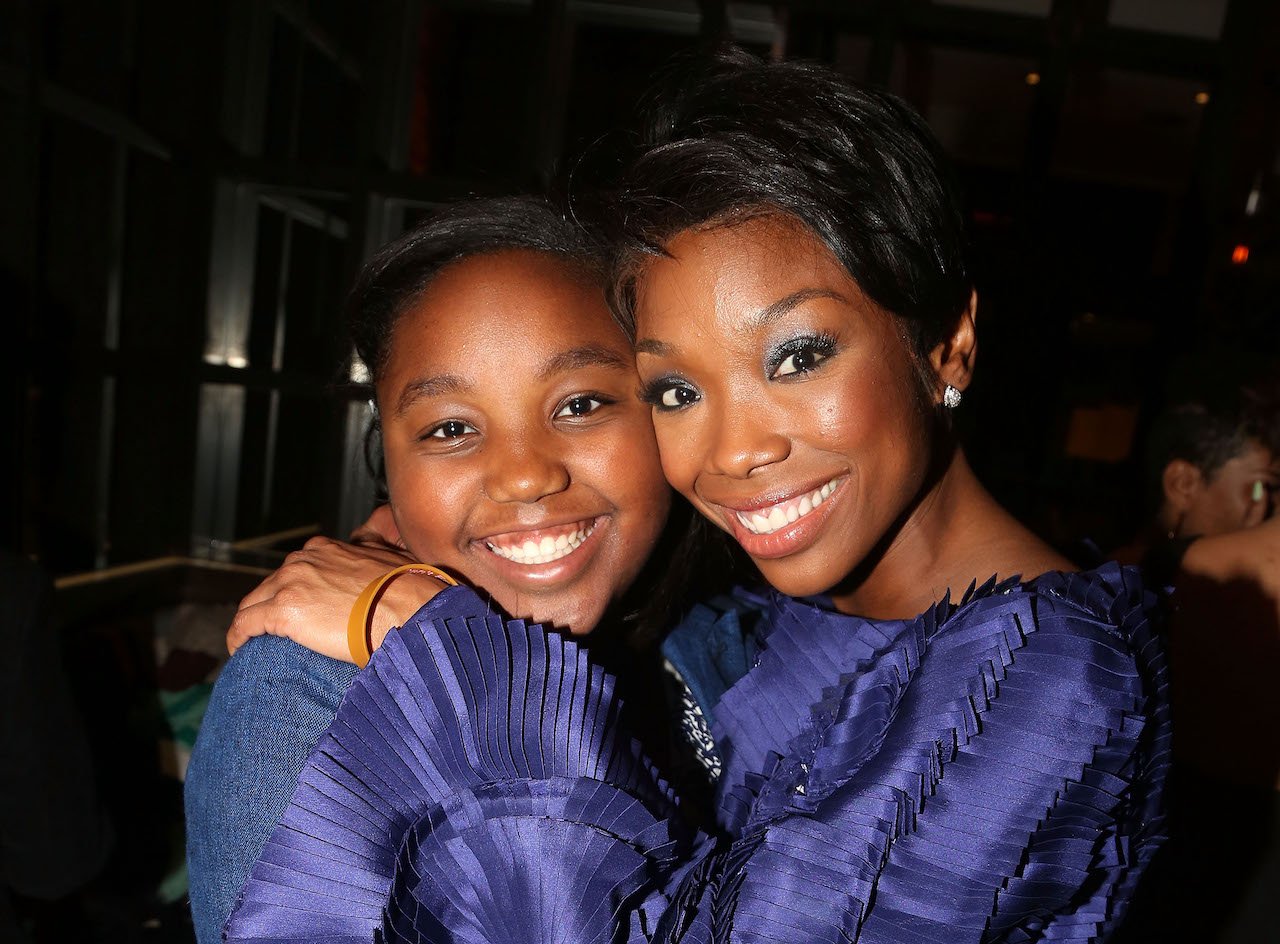 The mother-daughter duo have a new duet on the 'Cheaper By the Dozen' soundtrack
Brandy and Sy'Rai have joined forces for a new song. The song, "Nothing Without You," is featured on the soundtrack of the film currently streaming on Disney+. Written by Jon Levine and Taura Stinson, "Nothing Without You" is an uptempo song about sticking with family through ups and downs. "Nothing Without You" plays during the film's end credits.
RELATED: 'Queens' Is Inspiring Brandy to Consider a Rap Career
"If I had everything under the sun / It would mean nothing without you," Sy'Rai sings. Both Brandy and Sy'Rai deliver powerhouse vocals throughout. Brandy even raps on the song.
In an Instagram post, Sy'Rai described "Nothing Without You" as "beautiful." The song marks the mother-daughter pair's second collaboration. Sy'Rai collaborated with her mother on "High Heels," which was featured on Brandy's b7 album. The album was released in 2020.
Brandy is happy that her daughter is following in her footsteps
Many celebrity parents do not want their children in the limelight, but Brandy is different and has no problem helping Sy'rai mold her musical talent. More than anything, she is proud to see Sy'Rai shine.
RELATED: Why Brandy Initially Didn't Want to Audition for 'Moesha'
"[Sy'Rai] has this beautiful light, and I've always encouraged her to find her confidence within. Beauty is within," The Moesha star said, as reported by Yahoo News. "She's mind-blowing to me, like to watch her come into her own and to really be this positive person that just really found her confidence and really made the choice on her own to make healthy choices. I just encourage her to continue to do that."
The singer added: "I'm so happy for her and that she's coming into her own." She wants to be right beside Sy'Rai as she continues to blossom. "I would love for her to follow in my footsteps," Brandy continued. "I think she has everything it's going to take. She has a beautiful spirit about her and I want her to get into her whole philanthropy."
Sy'Rai has spoken out about having her mother's support not just professionally but also personally
Recently, Sy'Rai debuted her drastic weight loss. Weight is something Sy'Rai says she's struggled with for much of her life. After dealing with health issues, she chose to make a change. Initially, she said that she felt that her mother was embarrassed by her due to her weight, but learned that it was her own insecurities and that Brandy is her biggest cheerleader.
"Sometimes it was a little bit difficult because seeing my mom dress a certain way or wear certain things, or when she was on the carpet or anything like that, it was kind of difficult because I was like, 'Why am I not that way?' she said during an interview on The Real. "Why am I not that size [and] why was I made the way I was made? And sometimes I would feel a little sad or feel like she was embarrassed of me."
RELATED: Boyz II Men's Wanya Morris Clarifies Rumors That He Dated Brandy When She Was Underage