Brandy's Daughter Shows Off Major Weight Loss Transformation
Celebrities aren't the only people under a microscope, their children are too. Brandy is loved by fans for her special voice and popular roles in shows like The Game, but what she's most proud of is being a mother. Her adult daughter, Sy'Rai Smith, has been open about insecurities related to her weight. Now, she's proudly showing off her transformation.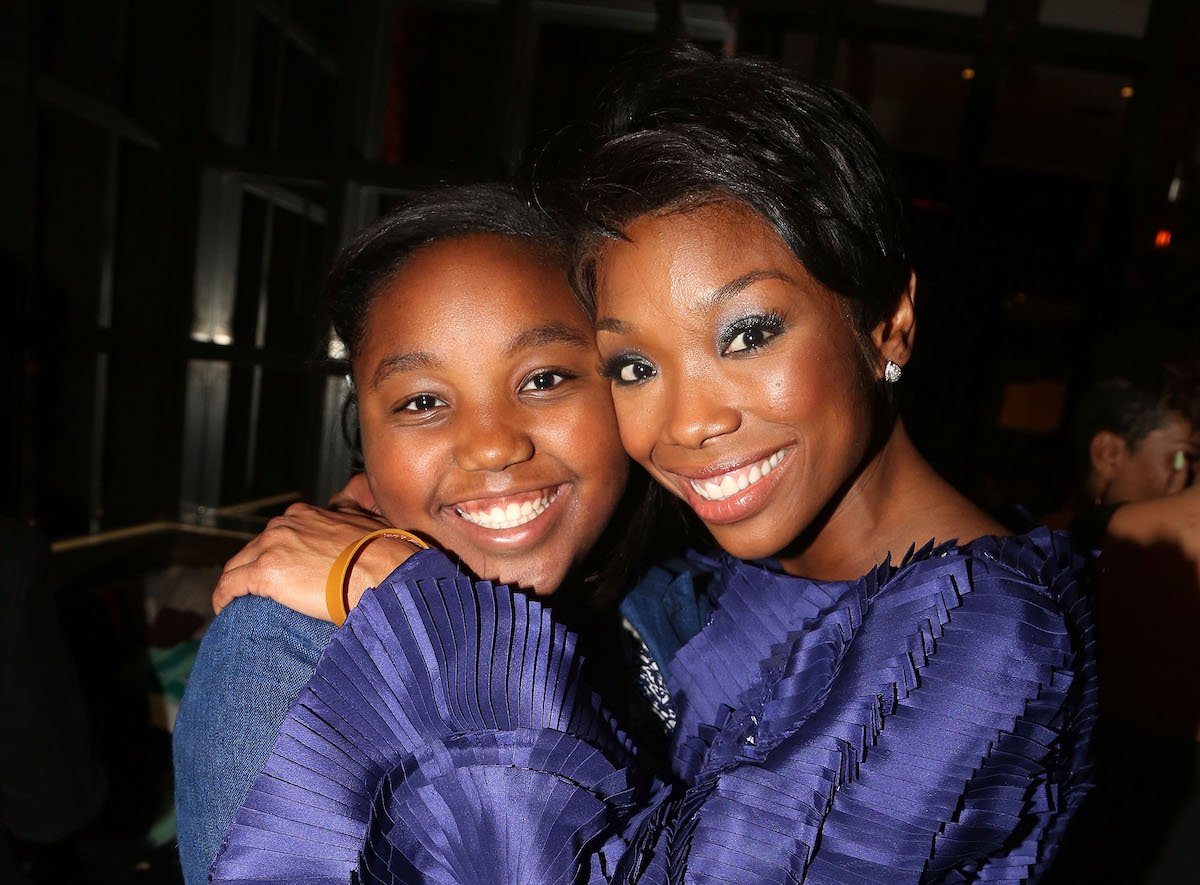 Brandy's daughter has been open about her weight-loss struggles
Sy'Rai is the only child of Brandy. Her father is music producer, Robert "Big Bert" Smith, who played a major role in constructing the sound for Brandy's third studio album Full Moon. Sy'Rai turned 19 in June and unlike her mother, who is thinner in size, she's been open about feeling insecure at times about her weight.
Related: Brandy vs. Monica: Who Has the Higher Net Worth?
"I'm bigger than most kids. I can't do anything about my past and I can't wish that I was somebody else," Sy'Rai said during an Instagram live video in 2018. Brandy reshared the video on her own social media accounts.
"Being who you are should be more important than worrying about what you look like on the outside. Because there can be a beautiful person in a beautiful body, but in the inside you can be so ugly," she continued. "And like me, I'm not the skinniest. But if you really want to change, change because you want to change. Don't change because other people are saying, 'You're a big girl, you're fat, you're this, you're that.' Don't change because of what they say, change because you want to change."
Sy'Rai shows off her dramatic transformation
The "Have You Ever" singer's daughter took matters into her own hands and has lost a significant amount of weight. In recent months, Sy'Rai has been showing off her new style and frame on her Instagram account. To show the full transformation, Sy'Rai took to TikTok to post an image and video montage to show her progress over time. The post is set to the tune of "WFM" by Realestk. She captioned the post, "wait for me," along with the hashtag #weightloss.
Related: ​​The Pregnancy Cliffhanger in 'Moesha' Was Supposed To Be Resolved on Another UPN Show
Brandy also reposted the video to her Instagram page. The Moesha star added the comment to her daughter's post, "Forever Inspired by You!" Brandy added, "Nobody really knows what she went through. So blessed and overjoyed to see you healthy and happy."
This isn't the first time Sy'Rai has proudly posted her new look. In July, she shared a similar TikTok slideshow with the caption "IM BACK… #foryou."
She's working on her debut EP
Sy'Rai is following in her mother's footsteps and is a talented singer as well. She appeared on Brandy's 2020 album B7 in a duet, "High Heels," She is also working on her own EP, with Brandy as her coach.
"It's my job to teach her everything I know about this business and about singing. But at the same time, [I want to] give her the space to find her own sound, find her own path, and just be here in the wings whenever she needs me," Brandy told The Talk in 2020. "But I'm just so proud of her. She's so brave for embracing her music and her artistry. I can't wait to see how far she goes with it."
Like her mother who is known to fans as "the vocal Bible," Sy'Rai is often praised for her tone, control of her voice, and her vocal runs. She credits her mom as her biggest inspiration.