Braunwyn Windham-Burke Says Captain Sandy from 'Below Deck Med' Saved Her Life
Braunwyn Windham-Burke from The Real Housewives of Orange County said she would be dead if Captain Sandy Yawn from Below Deck Mediterranean didn't take her call, which ultimately helped her get sober.
Windham-Burke was on the verge of relapsing after being newly sober and described being in a spiral when she reached out to Yawn for help. She had previously met Yawn through Bravo but had formed a friendship with Yawn's girlfriend Leah Shafer. Windham-Burke described being in a dark, painful place at the time and believes that Yawn essentially saved her life with some important advice.
Braunwyn Windham-Burke says Captain Sandy's advice saved her life
Windham-Burke tried to get sober a few times in the past. "It took me 10 years," she revealed on the Behind the Velvet Rope with David Yontef podcast. "This is my third time getting sober. So yes, it was hard to get to that point. But when I got there and I knew it, which wasn't the day I stopped drinking. I did not get there the day I stopped drinking. I got there the day I went to that first meeting."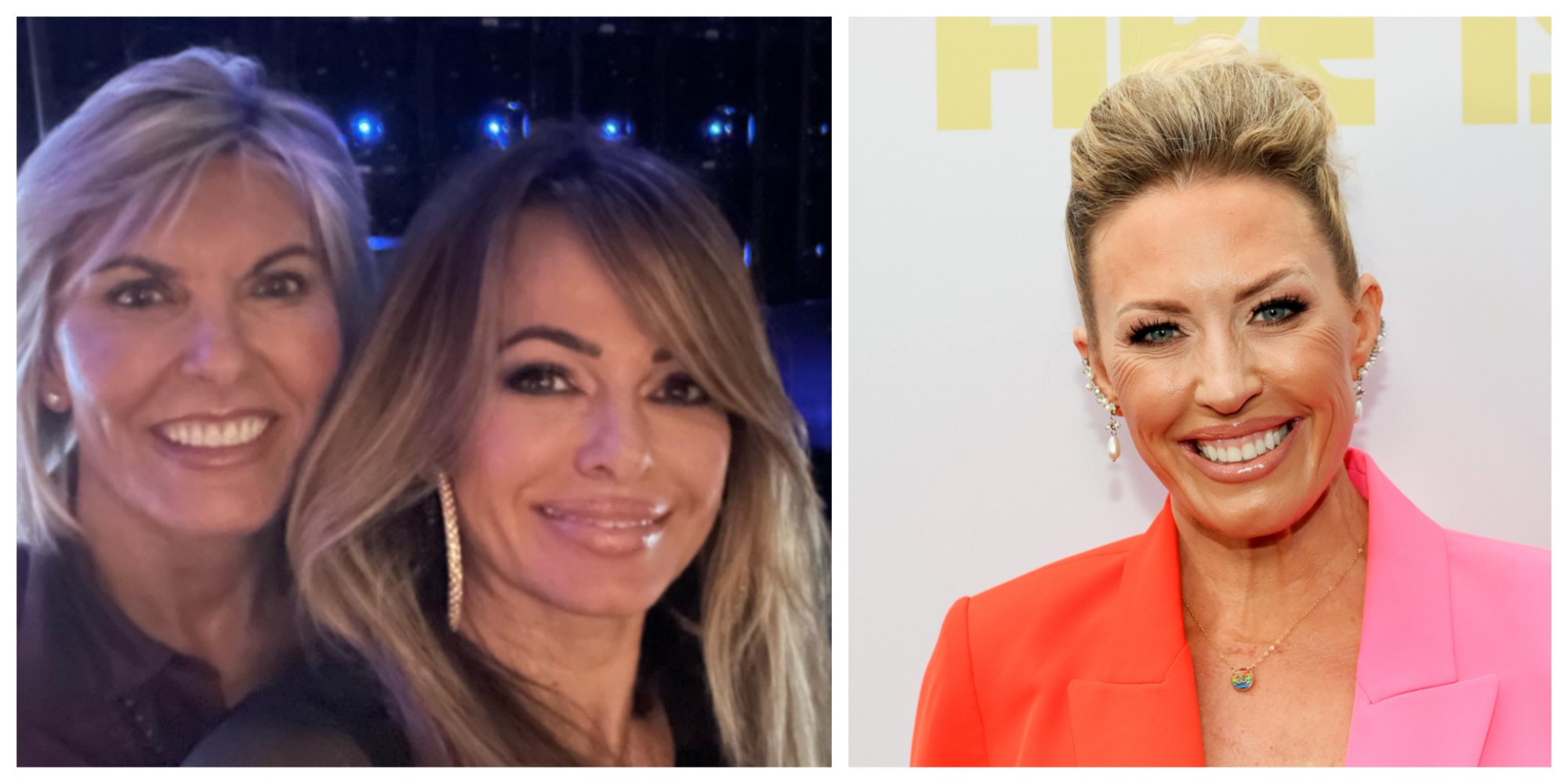 "So I was 30 days sober, but I mean, Captain Sandy, I actually met her finally. But I saw her for the first time and I just started crying. We were at a gala in Texas because she saved my life because she said, if you get sober on camera, then you're accountable. And I think that's what saved my life. Because once I said it on film, I couldn't go out and take it back. I couldn't get drunk. I knew people would be watching. So was I nervous? I wasn't nervous to say I was an alcoholic." Instead, she was nervous to fail or relapse.
Captain Sandy held her accountable and urged her to get sober on camera
Windham-Burke recalled being a few days sober. "I was on a ski trip with my family detoxing," she said. "It was ugly. It was not great. I was bad. I was spiraling. And I'm friends with Leah, her girlfriend because she grew up in Orange County. We have similar friends. And so I called and I knew Captain Sandy was 30-something years sober. So I called them, I said, I need to talk to Sandy really bad."
RELATED: Captain Sandy From 'Below Deck Med' Was the Main Reason Why Malia White Stayed in Yachting
"And they were in a movie, they walked out of the movie. [She asked] What do you need? Because sober people are good. Sober people show up, we show up for each other. And she said you had no problem getting drunk on camera. Why are you having such a hard time getting sober?"
Windham-Burke decided she would say she wasn't drinking on RHOC and would instead say she was on a cleanse. "Because then I do not have to take accountability."
But Yawn held Windham-Burke accountable and said if she truly wanted to get sober, she needed to do it on camera.
Braunwyn believes she'd be dead if the 'Below Deck' captain hadn't been there for her
"And I was like, OK, I didn't pause. I called Thomas the showrunner. And I just said, this is the truth because I'd had my meeting about storylines like two days before where I said I was on the cleanse," she admitted. "I was like, this is the truth. I'm an alcoholic. I've been struggling with this for a long time. And he said, OK, do you wanna talk about it on the show? I said, yeah, but I don't want to be like my main story. You know, I'm still in such denial. I'm like, yeah, we don't really have to talk about it."
Windham-Burke is confident if Yawn hadn't taken her call that day she would have continued to drink. "So I know for a fact if that moment hadn't occurred if Captain Sandy hadn't put me on the trajectory if I hadn't had the ownership if I hadn't had all of that, I know when I would have fallen off the wagon and I don't think I would have survived the pandemic. I think I would drink myself to death because I was drinking that much at the end. It was bad," she revealed.
RELATED: 'RHOC' Braunwyn Windham-Burke's Reveals How Captain Sandy From 'Below Deck Med' Helped Her Get Sober