Bravo Fans Mourn the Exodus of Iconic Cast Members
Bravo fans are feeling a little vulnerable as yet another icon says "farewell" to her show. Moments after the Below Deck reunion wrapped, chief stew Kate Chastain bid fans adieu.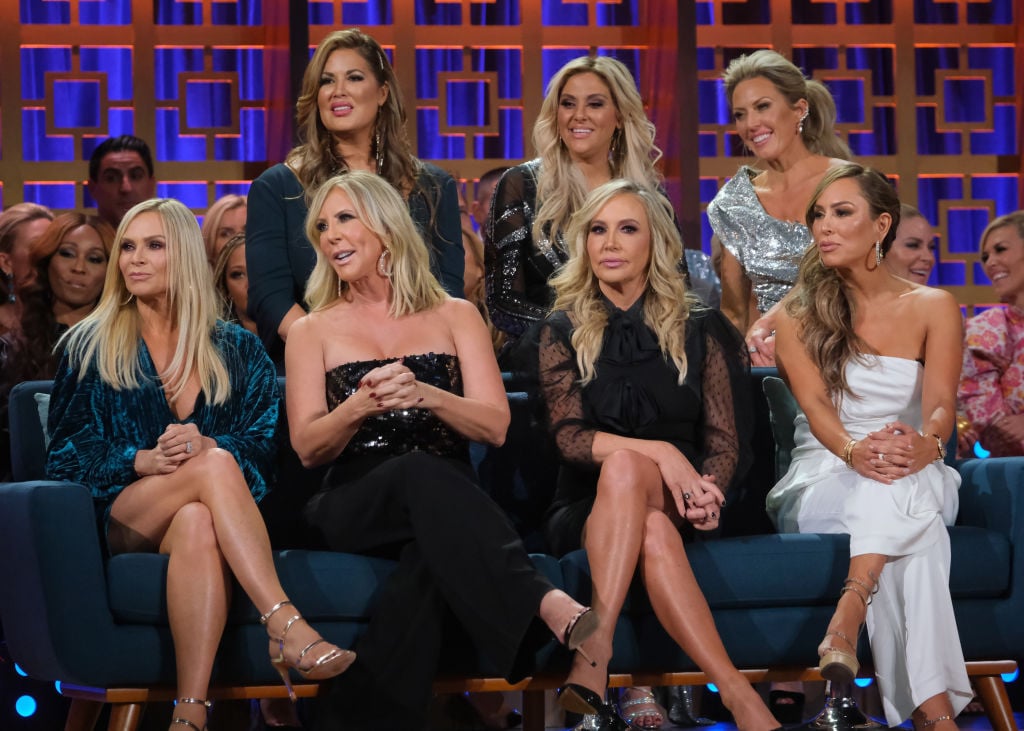 She shared on her Instagram that she has left the show in favor of "land-based" work instead. "After many months of reflection and internal discussions, I have chosen to make a transition this year in starting to carve out a progressive new land based role," she wrote along with a photo. "I intend to step back as a senior member of the Below Deck Family and work to become financially independent, while continuing to fully support His Majesty Andy Cohen."
Many fans appeared to be upset to learn that Chastain was stepping away from her role as chief stew after being on the show for the past six years. But the angst goes further as many pointed out that there seems to be a Bravo icon hemorrhage.
First Bethenny Frankel, then Vicki Gunvalson then …
Bravo influencers are tracking a pattern. Best of Bravo posted a series of photos featuring the cast members who have recently left the network. The influencer had a sense of humor by starting the line of photos with the dog at the center of The Real Housewives of Beverly Hills controversy, followed by Lisa Vanderpump.
But the mass exodus includes Bethenny Frankel, Joe Giudice, Danielle Staub, Vicki Gunvalson and Tamra Judge. Chastain rounded out the list. "Not to mention Luann's sobriety and probably Tinsley, Denise, and Nene. There's just a lot going on ok!! Bravo is life," Best of Bravo included in the post.
Another influencer just wants Craig Conover from Southern Charm to offer hugs. "First, we lost Bethenny. Then Vicki and Tamra from RHOC. And now Kate from Below Deck. These are strange and confusing times and I really need Craig Conover to hold me," Bravo Superfans posted.
Some chose to step away, whereas others were fired
The steam of Bravolebrities leaving the network is a mix between cast members who chose to walk away and a few who were fired. Frankel, Vanderpump (and it appears) Chastain all made an exit on their own terms. Giudice was deported back to Italy, which makes it a challenge for him to film.
But Gunvalson and Judge were fired. Producer Andy Cohen shared the thinking behind letting Judge and Gunvalson go. "We just felt like, with Orange County, we were going in circles a little bit with the group," he shared on his Radio Andy SiriusXM show. "Sometimes you have to take people out of the group to see the stories go in a different direction."
Although Vanderpump left RHOBH, she still appears on Vanderpump Rules. Plus, Cohen reminded fans that cast members come and go. When Frankel left for the second time he shared that she can always return. "She already left is what we need to remember," he said on his Sirius XM show, Bravo's The Daily Dish reports.
"We were so lucky to have these last seasons with her on them," he continued. "It was so fun to have her back, and she brought so much to the show that I just am living in the gratitude of her second return. And I will hopefully live in the gratitude of her third return because we are much like the mob. You can't get out. I do hope and think that she will come back some time… Who knows?"