Bravo's Andy Cohen, Bethenny Frankel, Captain Sandy and More Flood 'Bravo Junkies' With Love for Special Fan
When social media group Bravo Junkies realized one of its members was facing a devastating prognosis, the group rallied and mobilized to find a way to bring love into the member's life.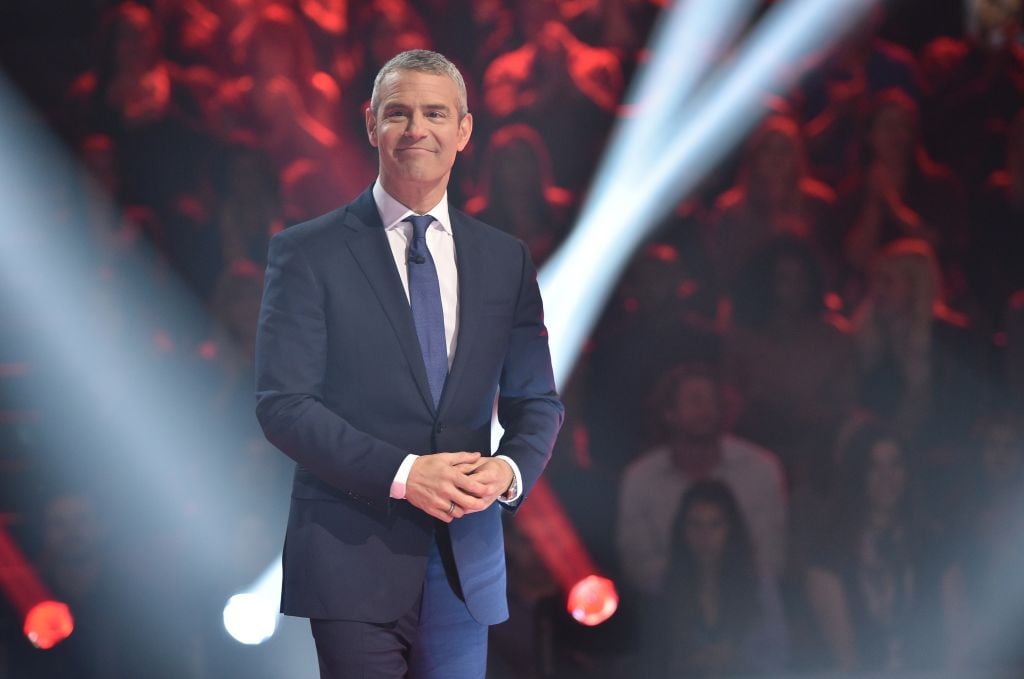 Posts on the site indicate that the 28-year-old Bravo fan, Kathryn Wright is facing the challenge of a lifetime. She has stage 4 ovarian cancer and shared on her blog that her goal is to experience Christmas. "I just realized its December first," she wrote in a recent post. "I really want to make it to Christmas." She also wants to watch her nephews open their gifts. And, "Watch my cats go crazy over a Christmas tree. That's my goal."
Members share updates on Wright's condition expressing that she is feeling extremely ill. So a few Bravo Junkies members reached out to various Bravolebrities and requested shout outs to lift Wright's spirits. A fan tweeted to Captain Lee Rosbach and Kate Chastain from Below Deck. Rosbach immediately made a 10 minute Cameo video for Wright. The group shared the video … then their efforts took off like wildfire.
It started with Captain Lee
A Bravo Junkies member simply tweeted to Rosbach and got so much more in return. He immediately made a heartfelt, extremely emotional Cameo video for Wright where he spoke directly to the cancer warrior.
Rosbach seems to be overwhelmed with emotion during certain moments in the video. "I can't tell you how terribly sorry I am that you had this extremely bad turn of luck," he said as he removed his glasses. "My son passed away this year. If it taught me anything, it taught me to appreciate not what's going to happen in the future, but what's happening in the past and what's happening right now. Because the future isn't promised to anyone."
Chastain commented that she was going to find Wright through the Bravo Junkies Facebook too. Days later, Wright shared that she was in contact with Rosbach via email. She wrote that he was incredibly kind, compassionate and very genuine.
Bravo Junkies is taking over Bravo for Wright
Rosbach's heartfelt efforts only lit a fire inside the 31,000 plus group as several members took it upon themselves to contact other personalities from Bravo. As more direct messages and tweets went out, more Bravolebrities created their own videos of love and hope to send to Wright.
Bethenny Frankel from The Real Housewives of New York City stood in front of her Christmas tree and sent Wright love. Frankel also sent Wright big hugs from her pups Biggy and Smallz. Stassi Schroeder from Vanderpump Rules was also quick to make a video for Wright too. Tommy Feight and his wife Mercedes "MJ" Javid from The Shaws of Sunset also shared an impassioned video of strength for Wright. Nema Vand from Shaws also just added to the video posts. A number of Real Housewives are adding videos each day too.
More Bravolebs continue to create videos for Wright. Captain Sandy Yawn from Below Deck Mediterranean and girlfriend Leah Shafer shared their message of light and believing in God. But the big video came from Andy Cohen after members would not give up on getting a message from the producer. In his robe, Cohen sent Wright a video message, blown away by the love from the group. "I have been inundated with comments about how wonderful you are, and what an amazing person you are, and I just wanted you to know, I'm sending you so much love," Cohen said speaking directly to Wright. "And you are very loved."