Bravo's Andy Cohen Reveals if He's Directly Responsible for 'Housewives' Hiring and Firing
Bravo producer Andy Cohen shared how much weight he carries when it comes to hiring but also firing cast members on the Housewives franchise.
Cohen dished about his involvement with the series during Watch What Happens Live with Andy Cohen. He shared that casting is always a collective decision.
Bravo influencers and podcast hosts were the guests. Ronnie Karam from the Watch What Crappens podcast wondered about how deeply Cohen was involved. "How much are you apart of casting still with all the Housewives shows," Karam asked during the After Show. "Do these ladies come after you when they get fired? I saw on Instagram Live where you were just hanging out on Instagram Live and Tamra Barney came on there. And she was like, 'But ya fired me, Andy Cohen!'"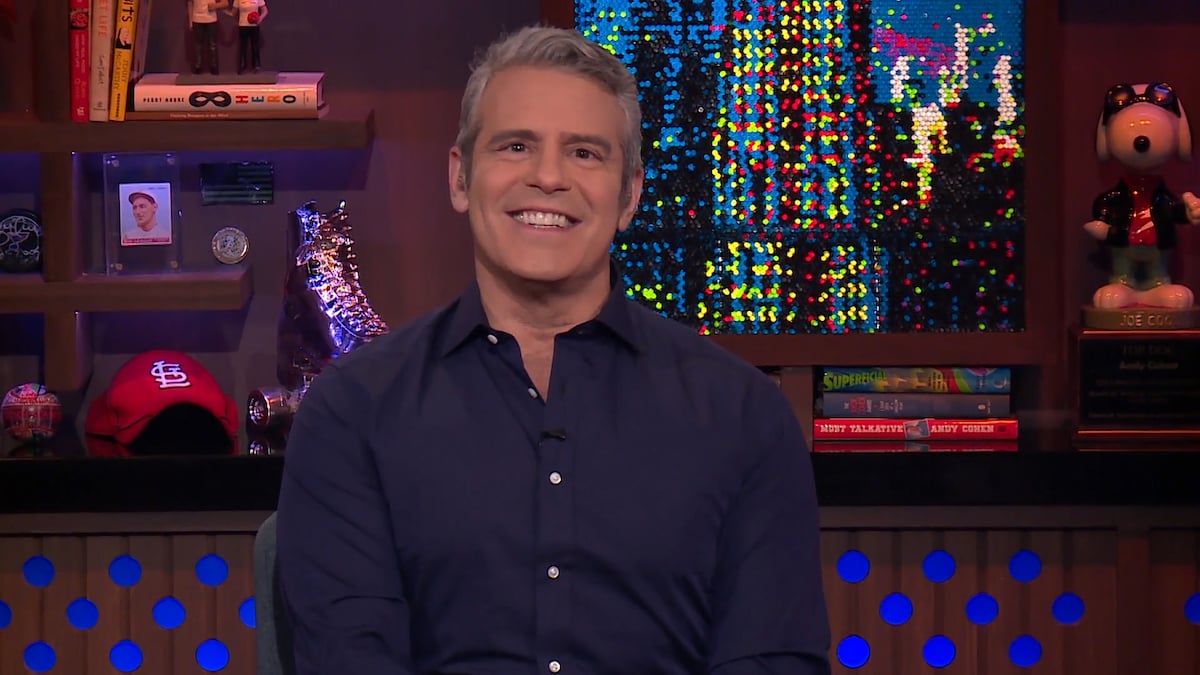 Andy Cohen shared he's not the only voice when it comes to casting
Cohen laughed and nodded his head as Karam asked his question. "The hiring is a collective group," Cohen said. "And the firing is a collective group. So it is a group conversation." Also, Cohen replied, "yeah" when Karam asked if he was still involved with casting for the Housewives.
Cohen addressed Dorinda Medley's departure from The Real Housewives of New York City in September on his Sirius XM radio show. Rumors about why Medley was fired pointed to Cohen's reaction to the "turkey baster" comment she made during the season. Cohen said that while he didn't love the comment, something Medley said during the reunion impacted everyone involved in the decision-making process.
"She said something at the reunion that struck us all," he remarked. "Which was that she should have taken a year off this year. She was in a bad place. Her house had been flooded. She had a lot, her dad was sick."
Andy Cohen also wouldn't mind airing the uncensored versions of the show
Bravo recently released an "uncensored" clip of The Real Housewives of New Jersey, where the cast's expletives were allowed to flow freely. Ben Mandelker from Watch What Crappens noted that some networks will allow for curse words to air but Bravo continues to edit them.
"Yeah, people love that uncensored clip of Jersey that Bravo released," Cohen replied about the uncensored episodes. "Teresa was yelling the c-word over and over. That is an issue that is above my pay grade because I think it has to do with the FCC and issues bigger than I. I personally would love to see it. I get all the cuts uncensored and they're quite fun to watch. And unblurred out as well I might add."
The podcast hosts, which also included Ira Madison III and Sasha Morfaw weighed in on which Houswife they would love to see a return to the franchise. Madison would like to see Eileen Davidson come back to The Real Housewives of Beverly Hills. Whereas Morfaw would like to see Phaedra Parks return to The Real Housewives of Atlanta. Mandelker leaned Taylor Armstrong's way from RHOBH and Karam would like to see Shereé Whitfield return to RHOA.