Bravo's Andy Cohen's Quarantine Workspace Is Totally Relatable
Bravo producer Andy Cohen is not only working from home, but he's also working in bed next to a giant pile of melted chocolate.
The powerful Bravo producer is basically showing the world that he's just like the rest of us, working in bed at this point next to a pile of food. He joked about the melted chocolate next to him because the chocolate could be confused with excrement.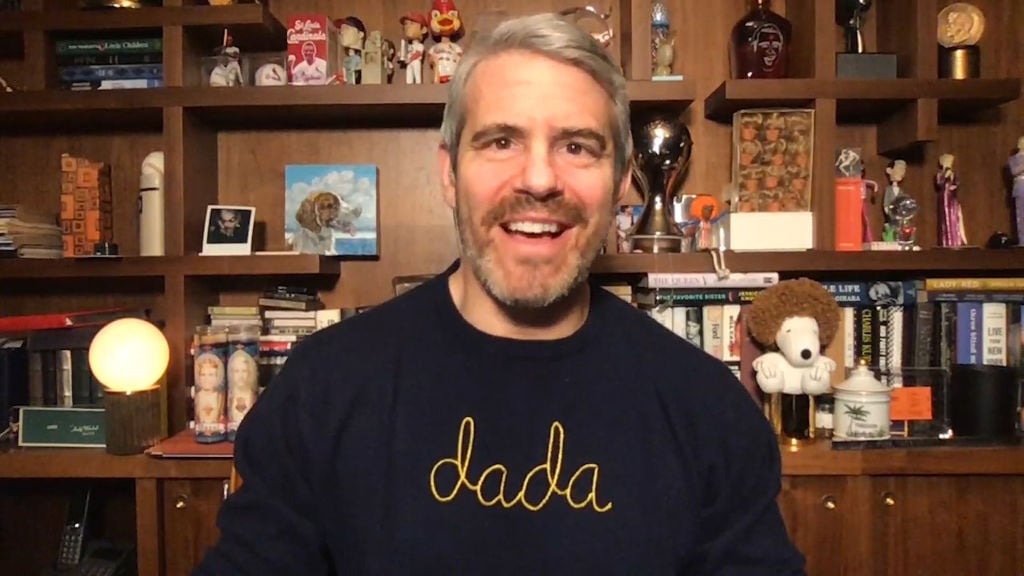 In fact, he went to great lengths to explain to Instagram followers that he got so into watching Game of Thrones the previous evening, he forgot to move the chocolates he was eating during the series. "This is a little embarrassing but it's too funny not to share," he began his Instagram story. He adds that he fell asleep and woke up to a pile of melted chocolates which was seriously cracking him up.
Cohen is still spilling the tea (and chocolate) from bed
Everyone has gotten a little stir crazy during the quarantine. This means working and eating in bed is probably becoming commonplace for those who can work from home. Cohen is often sharing videos to his Instagram story where he, like many people, is indulging in Bravo reruns during the day.
He has provided some backstories from bed to a few throwbacks over the past few weeks. When The Real Housewives of Miami was on a loop, Cohen shared why the series was canceled. "The reason that we let it go was, I remember the ratings went down toward the end of the season," he said on an Instagram story. "Which never happens. Like it went down for the reunion, and if it's going down toward the end that's just never a good sign. But anyway, I hear your love all the time and really appreciate the show and the women."
When season 1 of Vanderpump Rules and Southern Charm aired, Cohen couldn't get over the "thin and young" cast. In fact, he marveled at how Craig Conover from Southern Charm looks better now than when the show began.  "I think that Craig is better looking now than he was when he was young! That's my hot take! He's cuter now," Cohen exclaimed from bed. "Now Shep on the other hand, I mean Shep is obviously very handsome now. But babyface, thin Shep could get it." 
Eating and working from bed is a total mood
After he (and his Instagram followers) cracked up about the melted pile of chocolate next to him in bed, Cohen shared another video. He is hosting his Sirius XM radio show from bed and had to laugh again about the chocolate.
"OK now I'm on the radio," he says, wearing his headset. "I'm in a commercial break. Doing my radio show with the 'poop stain' that's not a poop stain, next to me. But it's just taunting me!"
"It's so gross," he says shaking his head and laughing. "And of course you want to lick it but … you're not gonna lick it because you know what it looks like." Mood.