Bravo's 'Below Deck Med' Fans React to Kate Chastain's 'Naked' Mazel
Bravo's Watch What Happens Live with Andy Cohen viewers anticipated a thoughtful "Moment of Mazel" from Kate Chastain. But what they got were a few words and a full moon.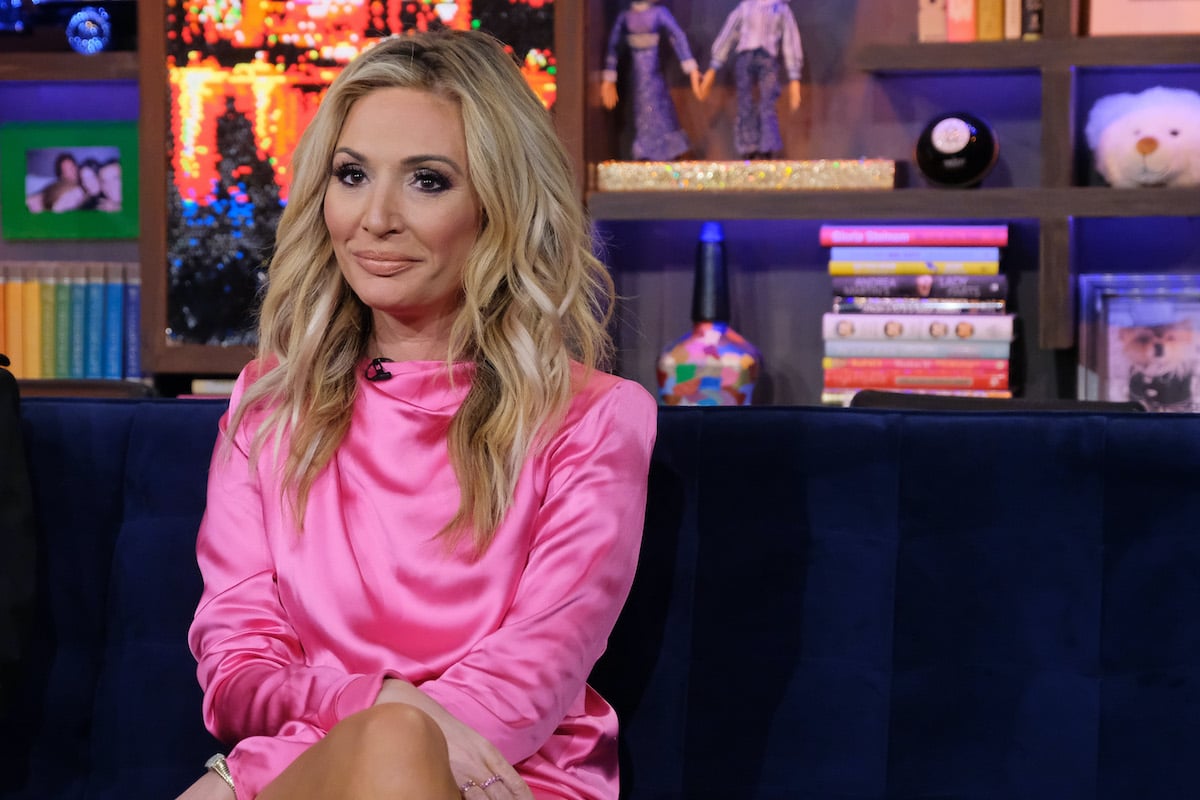 Below Deck's chief stew recorded a video message during the Below Deck Mediterranean guest spot on WWHL. Viewers were ready to see what Chastain would say, especially after she shaded Christine "Bugsy" Drake's tablescapes. Drake was a guest and was asked how she felt about Chastain's assessment that her table decor was over the top. Drake smiled and said she is all about being over the top.
But when Chastain appeared on video, viewers got more than party planning tips. Especially after she rose from her seat, turned, and walked naked from the waist down.
How to give joy in quarantine
Chastain delivered advice on how to make the most during the quarantine and throw a quarantine party. She looks dressed up and ready for a party in her camera shot. "First of all, a glass of wine makes everything festive," she insists. "But also, dress up! Put on makeup, do your hair, put on a cute outfit. If you look good, you feel good. And what's a party without some food? I like to get mine delivered."
The doorbell rings on cue. "Actually it just arrived! And you always want to look cute for your delivery person." She rises from her chair and turns yelling, "I'm on my way!" That's when viewers can see she is wearing no underwear and completely bare from the waist down.
WWHL shared the clip and viewers reacted immediately. D'Andra Simmons from The Real Housewives of Dallas wrote, "Haha I love you @Kate_Chastain." Another person shared, "That's how I answer the door too! P.S. Great A**!" Like many people, this person got a real laugh from the moment. "That was hilarious! I actually laughed out loud. I needed that, thanks Kate!"
She also shared a hilarious outtake too
Last week she may have been trying to shoot the "Moment of Mazel" and shared her flub video. "Hey guys it's Kate Chastain and I'm here to share with you my tips on you can create [flubs]," she said to the camera. She tweeted with the video, "'so what have you been up to lately?' Me:" One person replied, "when I do it, its called slobber of spit, when you do it, its cute."
Fans were also here for the flub. Stew Courtney Skippon shared a meme of Kris Jenner and the words, "You're doing amazing sweetie." She also tweeted, "Hahahahahahaha."
"Thanks for the legit belly laughs Kate!" one fan wrote without knowing how hilarious the video would end up being. "You are the reason I watch the show. Heard that you were moving on to do other things, while I'm very happy for you, I don't approve of you leaving. If you would like to direct me on how to crack into the biz with no yacht exp, but I got it."