Bravo's 'Cash Cab' Returns and Ben Bailey Dishes About Bigger Personalities and New Bravolebs
Bravo's Cash Cab returns Wednesday, May 13 with bigger personalities playing the game and Bravolebrities making guest appearances.
The classic game show in a cab made a splash on Bravo last summer. Thankfully, production added fresh episodes to tease viewers' minds. Host and comedian Ben Bailey discussed the new season with Showbiz Cheat Sheet. He hinted about which Bravo personalities will hop a ride and offered insights into the game show on wheels.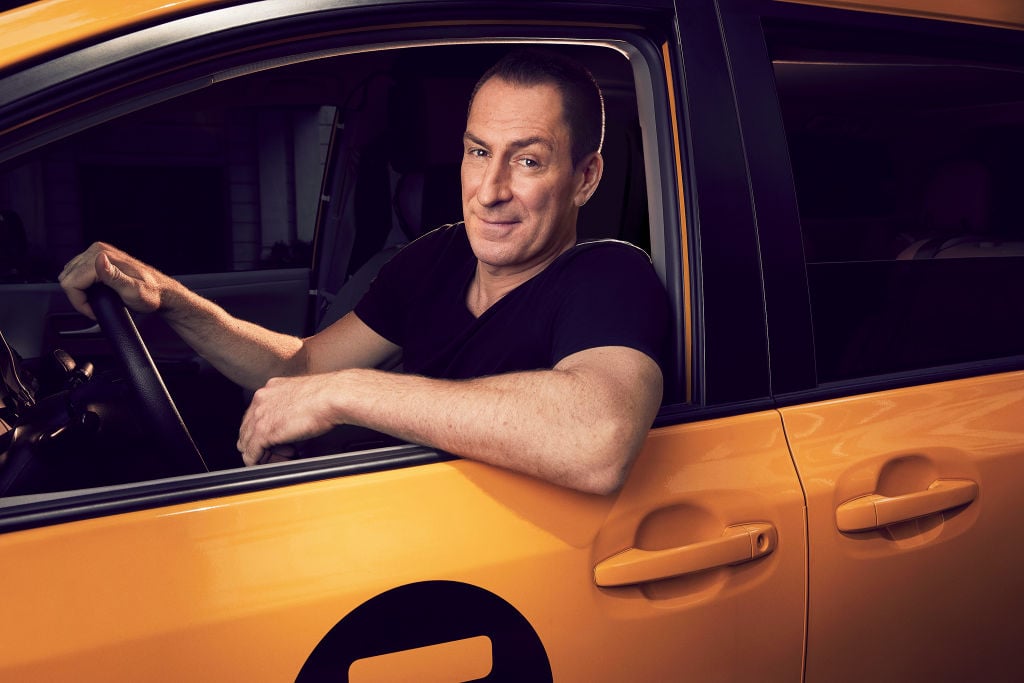 "Every episode starting Wednesday is new, brand new, never before seen," Bailey said.
Captain Sandy Yawn from Below Deck Mediterranean will be one Bravoleb to join, he said, but the season will be packed with surprise appearances from other personalities from the network.
"[The Bravolebritites] have definitely brought some great energy to the back seat of the cab and they've been helpful," Bailey says. "They seem to be pretty knowledgable actually."
Bailey also offered behind-the-scenes insight into the show and shared how he manages to navigate the mean New York City streets while entertaining passengers.
People on the street know the answer half of the time
Players have a number of opportunities to answer questions, which includes stopping a random stranger on the street. Bailey said typically people on the street get the answer correct about half of the time.
"Sometimes it's surprising because it'll be like the most random thing. You'd think nobody is going to know this and they just get it right away," he says. "And then it's seemingly an answer you'd think people would know and they just don't know it at all."
He says driving in intense city traffic and hosting a game show actually comes naturally to him.
"As soon as I got my driver's license I started driving to make money," Bailey says. "So I've been kind of driving for a living for a long time now. It's kind of second nature. The driving is like muscle memory and I can let my brain focus on the other stuff."
Bailey also says the Cash Cab questions are definitely well thought out and carefully developed.
"We have a whole team of writers and it's actually pretty tricky when it comes to coming up with trivia questions," he shares. "General knowledge questions of a certain difficulty level. It's tough. Because not everyone knows the same stuff. There's a lot to it and it's very important to have good writers who understand that the questions are worded in a certain way."
Bailey has had contestants refuse to play 'Cash Cab'
Some of the wildest contestants last season were a group of drag queens. "Last season we had lots of crazy characters," he recalls. "There's an episode where there's four drag queens who pile into the back and, I'm trying to hide my face so I'm not seeing them. And then when I pop up and turned around I was like 'Whoa!' They were all these really big guys in drag. They're wearing silver dresses and all this crazy makeup."
"We're definitely looking for bigger personalities and a wider variety of types getting into the cab and it's showing in the episodes," he says. "They're even more fun than in the old ones."
Because the show truly is random and contestants don't try out, he's encountered some groups who hop into his cab and simply don't want to play. "I've had people get in and I've told them all about it and they didn't believe me," he says. "This was like two seasons ago!"
Bailey adds that in addition to catching him on Cash Cab, fans can enjoy a little standup on his Instagram Live. "Our slogan is once a week on Wednesdays and Sundays," he says. He's also raising money and plans to continue until he can hit the road again.
Cash Cab airs Wednesday nights at 11:30 p.m. ET on Bravo.