Bravo's 'Family Karma': Bali Chainani Reveals What It's Really Like Raising a Daughter as a Single Mom
Bali Chainani from 'Family Karma' reveals what it was like being a single mom in South Florida.
Family Karma viewers finally got to meet cast member Bali Chainani, whose storyline is different from the rest of the group.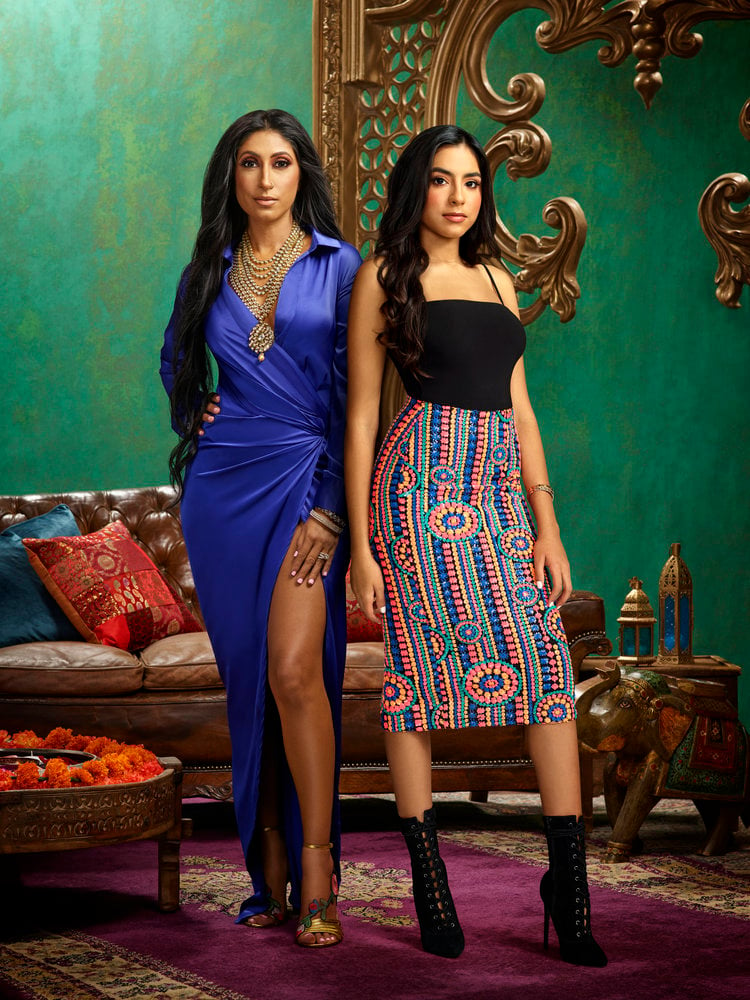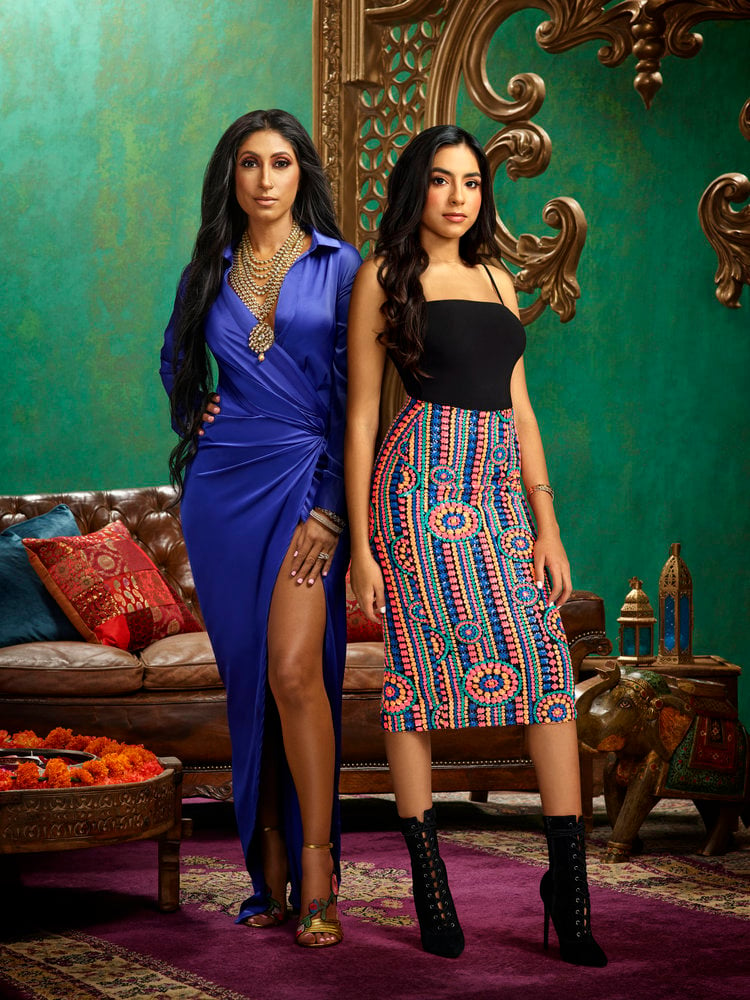 Chainani is sandwiched between the "aunties" and children. She married young — twice in fact — and is now a divorced single mother raising her daughter Anushka in an entirely new environment. Chainaini used to live in Bombay and was the former beauty editor of Elle in India. She adds she was always dressed "like a Christmas tree" and was "dripping in diamonds."
But life took a harsh turn once she fled her marriage and returned to South Florida. She now works in sales and marketing for Fresh Cut Flowers. That's where she met her new love, "O'Malley, an Irish/German businessman from Kentucky with a passion for Olympic weight lifting." She is now an empty nester as her daughter left for college this fall. So what was it like to return to South Florida as a single mother?
Life changed significantly when she returned to South Florida
Chainani returned to South Florida with her daughter after her divorce. She told Showbiz Cheat Sheet when she lived the high life in India doing simple tasks like laundry or running errands was foreign to her.
"The obvious adjustments right away were that I no longer had two nannies and a driver for my daughter!" she exclaimed. "So doing simple things such as bathing her, driving her to school, doing her laundry were alien to me. Not because I was not an engaged or a 'hands-on' parent, but because domestic help, and lots of it, is just part of our culture and structures in India."
"However, the biggest and most important change for me as a newly single mom was learning to trust in the process," she admits. "I went from raising my child in a home with her father where we were financially set to moving her and myself to another continent without her father where our future was uncertain. Believing in my abilities and having faith that all would be OK for us was not something I was fully confident of at the time. I am still a work in progress."
Parenting in South Florida is a challenge
Life alone in South Florida poses unique parenting challenges as the beaches are always open and tourism is booming. Teens have more opportunities to be tempted into trouble, which Chainani faced as a young single mother. "Boys. Driving. Sex. Parties times 10 because Miami is such a fun, sexy city with so much to do!" she remarked.
Thankfully, her daughter has a good head on her shoulders. "I'm not campaigning for any of it. However, Anushka is a great, very intelligent girl and deserves to have fun," she shared. "So I ask a lot of questions, make sure she understands that everything has a fine line that she cannot cross. As long as she respects that? She's good! Then, I put my big girl panties on and pretend like I'm a really cool mom while I'm actually throwing up in my mouth from worry!"
"Wine helps," she joked. "She started college this past fall in New York, so I'm an 'empty-nester' now. I absolutely hate it! I miss her horribly, all day. Everyday. But she's doing what she needs to do so I'm also very excited for her!"
Family Karma airs Sunday night at 9/ 8c on Bravo.