Bravo's 'Family Karma' Cast Dishes About Marriage, Being Indian, and What Surprised Them Most About Reality Television (Exclusive)
Bravo's 'Family Karma' premieres on Sunday, March 8 at 9 p.m. on Bravo.
Bravo has the perfect antidote to the winter blahs as the network debuts its sunny but wild new series, Family Karma on Sunday, March 8.
The show follows the lives of seven Indian-American families who live in South Florida. The playful show spotlights Indian traditions. But it also features issues most American families encounter such as family, careers, and friendships.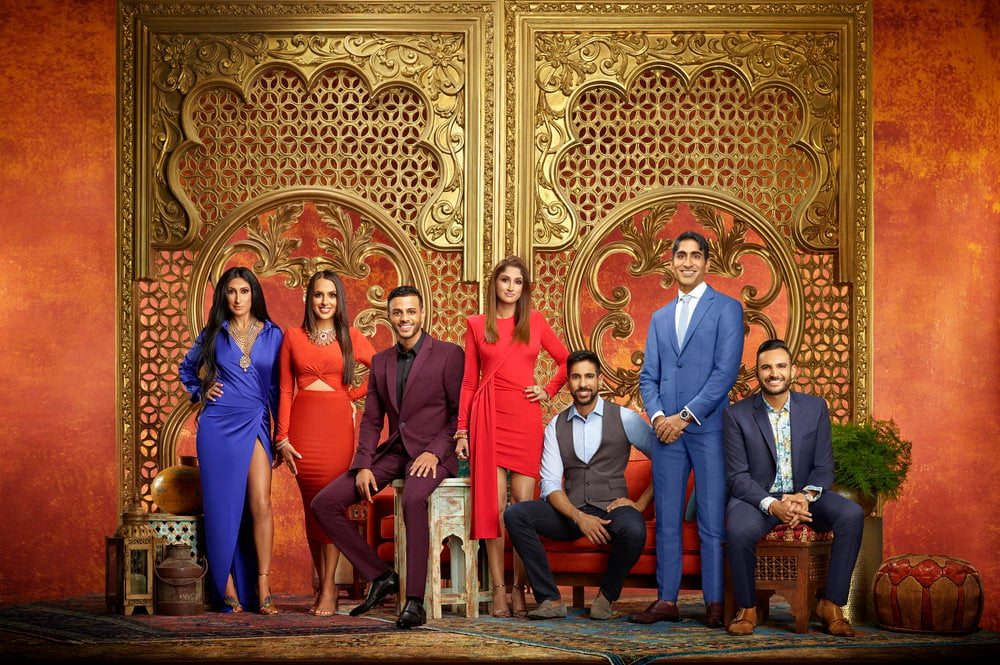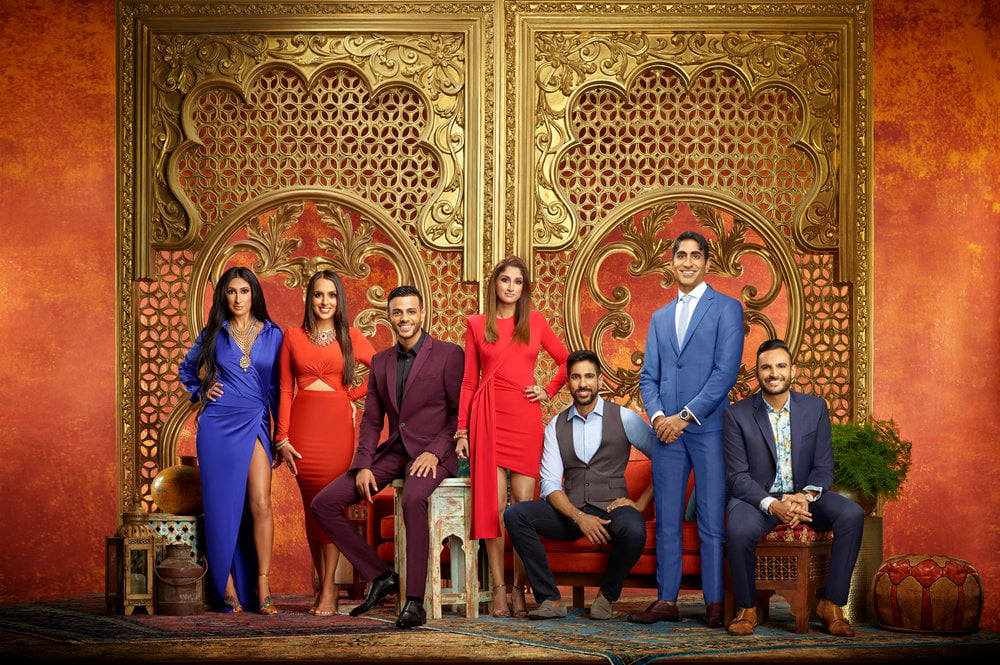 Family Karma promises fun, dancing, and plenty of fireworks. Some of the cast members were taken aback at the amount of drama, especially while being on reality television.
"What was really shocking to me is the lack of accountability full-blown adults can have for their words and behavior," Bali Chainani told Showbiz Cheat Sheet. "You're on camera for God's sake!"
An engagement brings more drama than one cast member bargained for
Previews show that every cast member experiences significant pressure to marry. Vishal Parvani explains why the urge to marry is so intense in the Indian culture. He is engaged to longtime girlfriend Richa.
"I believe in most cultures parents want to see their children happy," he shares. "Indians, with the best of intentions, may take this a step further by involving themselves in their child's relationships." Most of the millennial children on the show are from families whose parents had an arranged marriage. "In turn, [the parents] feel it is normal to also have a say in who we marry," he says. Viewers will see Parvani's engagement become an explosive situation. Family dynamics create more drama than he can handle.
His mother-in-law has an issue with her future son-in-law. Unfortunately, unless he earns her consent, he cannot marry her daughter. "If Richa's mom won't accept me, there will be no wedding," Parvani insists. "However, in general, I believe it becomes an issue in families where we seek and respect the approval of our elders."
But everyone is under pressure to marry
Shaan Patel is also urged to marry his longtime girlfriend Pooja. But he's in no rush to tie the knot.
"Actually, while I am under pressure from our parents and sometimes Pooja, we are taking our time to get engaged," he says. "Our families growing up were against the idea of living together."
However, he's been successful in convincing his parents that cohabitating is a positive step. "We have been amazed by how cool they are with it, and are happy to have their support after some difficult conversations with them."
Other cast members who are not in a relationship still feel the heat from their parents to marry. "There is not a day that goes by without someone telling me to get married," Anisha Ramakrishna shares.
"My mom the other day bought 50 silver coins from India as future wedding favors," Monica Vaswani remarks. "Don't you gotta be engaged or something before you start buying that kind of stuff?"
Some cast members are blazing their own path
Chainani is divorced and has a teenage daughter. She has some advice for the other cast members who feel the pressure to get married. "Marriage is a gorgeous journey only if you can give back selflessly exactly what you expect from your partner," she advises. "So command excellence, respect, passion, and friendship. Also, marry someone boring because it is not fun being married to fun!" 
Viewers will also meet Amrit Kapai, whose parents had to come to terms with their son being gay. He said he knew he was gay at a young age, before he understood what it meant to be gay. "It wasn't until I was in my mid-20s that I finally came to terms and was ready to tell the world," he shares. "Coming out is a struggle regardless of your background."
He added that coming out was one of the hardest things he's ever had to do. "It might be more difficult in the Indian culture because of the lack of exposure to the lifestyle in our society, not to mention our parents didn't grow up in America. For them, bringing home someone of non-Indian background is difficult to accept, let alone bringing home someone of the same gender." 
Viewers are in for a wild ride
The Family Karma trailer shows plenty of fun and dancing, which is a cornerstone of the Indian culture. Chainani, Patel, and Ramakrishna host playful "No Sharam" dance parties.
"Those are my favorite! It came together one random Monday when the three of us met for happy hour and then headed to Shaan's condo for more cocktails," Chainani dishes. "We don't take ourselves too seriously and we're in love with each other's silliness so we just YouTubed some of our favorite Bollywood songs and danced with No Sharam, [which means] no shame!"
Brian Benni, who said he wasn't as into being Indian as a child, now fully embraces his heritage. "What I love most is the culture overall and obviously the music and food," he shares. "The best part about being part of Family Karma is getting closer with my Indian friend group."
Family Karma premieres on Sunday, March 8 at 9/8c on Bravo.