Bravo's 'Family Karma' Cast Member Invites Nick Jonas to Join Their Dance Party
A viral video of musician Nick Jonas has one cast member from Bravo's Family Karma inviting him to join their dance party.
Jonas posted a video to Instagram where he and wife Priyanka Chopra Jonas are having fun and dancing to Indian music. "Pre show dance party with my forever Valentine," Jonas wrote. He and Chopra appear to be having a blast, cutting loose in a comfortable living room. Chopra is really getting into the tune as she is grinning and singing along.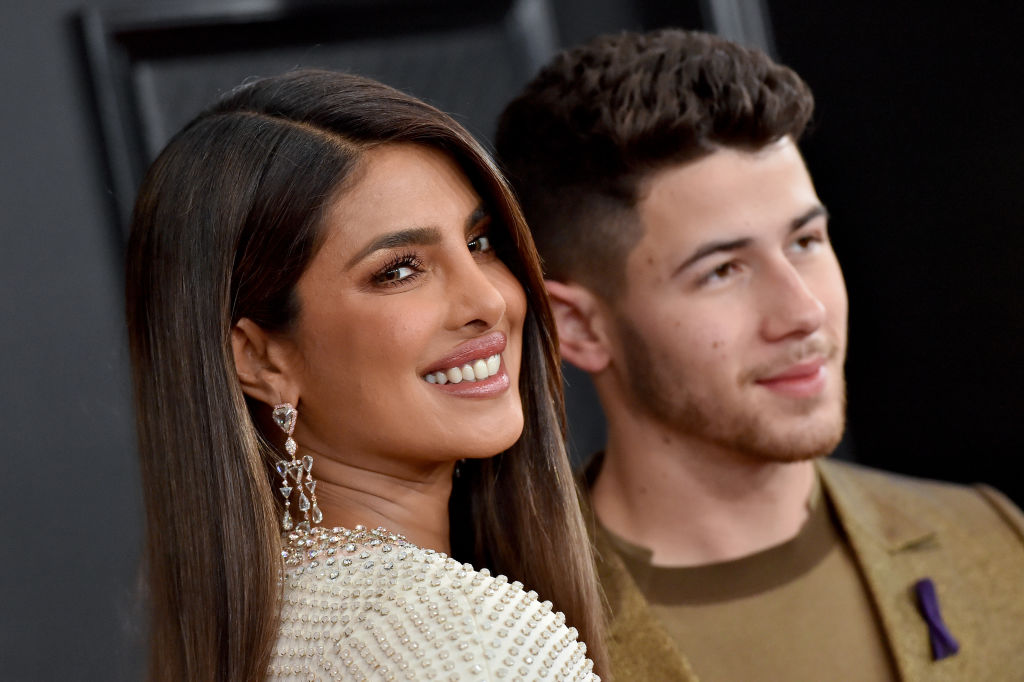 Family Karma cast member, Bali Chainani saw the video and couldn't help but invite the couple to one of their own small Family Karma dance parties too. Chainani shared the post to her Instagram story and tagged Jonas.
Come to our dance party!
"They're invited to our #nosharam dance parties!!" Chainani wrote. She also tagged Family Karma cast members Anisha Ramakrishna and Shaan Patel. The trio loves to have their own "at home" dance parties too as Chainani has an Instagram section dedicated to #nosharam.
The trio dances in their living rooms and homes to different Indian songs. They laugh and have a playful relationship in many of the videos. "Never gets old," Ramakrishna wrote on one posted video.
In one video they are really grooving and clearly having a blast. "Happy to perform at your next party! So good!" Chainani wrote along with the video. The friends are pretty serious about their fun exclusive dance parties too. Many of the dances are coordinated and maybe even rehearsed ahead of time. Even when the trio are out together dancing, they manage to snag a video of just the three of them having fun.
'Family Karma' promises plenty of dancing (and drama)
The trailer already looks like a party. "We would perform together for the Bali dances," Ramakrishna said. "We're like family. We're gonna be friends always." Previews show plenty of dancing and laughing, but also just as much drama. The series follows Indian-American friends and their families living in Miami, Florida. The multi-generational dynamic cast shows how the families balance tradition with modern life.
Many of the younger cast members are under considerable pressure to get married. But they have to balance their careers and demands of American life. Even though cast member Vishal Parvani finds love and gets engaged, he still faces significant hurdles. His future mother in law seems to have a bone to pick with Parvani's mother. She also doesn't seem to be a big fan of Parvani's either.
But other cast members like Ramakrishna haven't quite met the right person. In fact, her mother pays a significant amount of money to remove snakes from her chakras. "They ended up spending a lot of money to get those snakes removed," she laughs in the trailer. Parvani shares that the parents all migrated to Florida. "They had arranged marriages, we had arranged friendships," he says in the trailer.
Family Karma debuts March 8 on Bravo at 9 p.m. / 8 p.m. central.