Bravo's 'Family Karma' May Be Just the Party Fans Need
As Bravo fans mourn the loss of Mexican Dynasties, they welcome a new series to Bravo about another family. The network dropped the trailer for the docudrama, Family Karma and the new series may allow Mexican Dynasties fans to scratch that itch.
Family Karma debuts March 8 on Bravo at 9 p.m. / 8 p.m. central. The series follows Indian-American friends and their families living in Miami, Florida, and tracks how a multi-generational families join tradition with modern life. The attractive young cast deals with trying to balance parent's and grandparent's expectations with their own independence.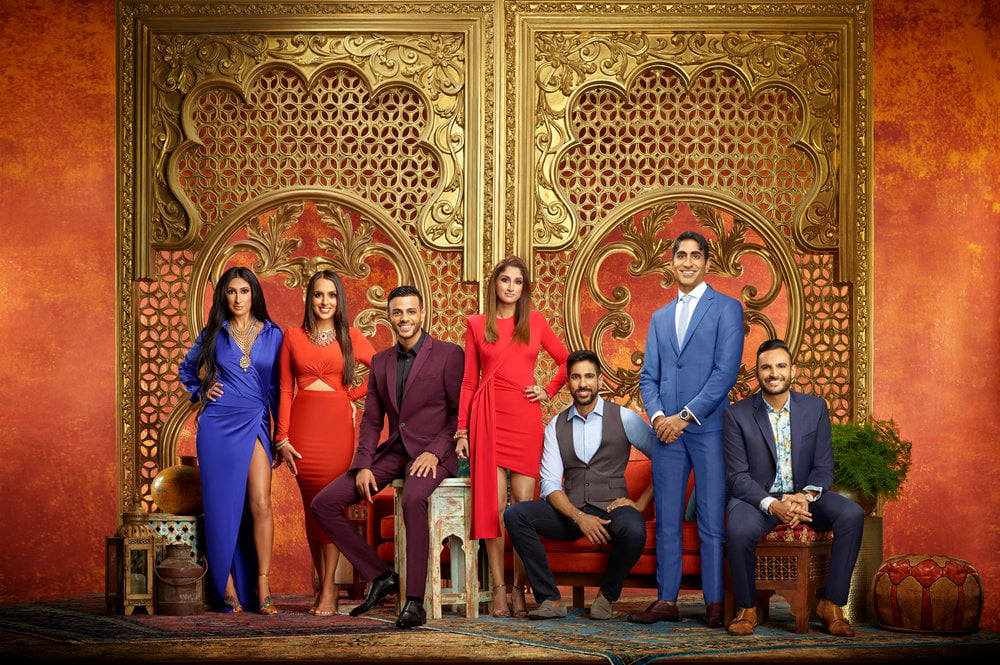 "With parents and grandparents instilling their cherished customs, and adult children who are drifting more towards the 'American Way,' the two worlds collide in the most unexpected ways," according to Bravo. According to the trailer, "collide" is a great description as the drama, but also the usual Bravo fun appears to be ready to pop.
We're in Miami, baby
The trailer begins with Brian Benni's parents dogging him about finding a mate so they can have grandkids. No pressure. Previews show champagne corks popping and plenty of celebrating as the families party together in both traditional (and non-traditional) Indian attire.
"None of our families are originally from America," cast member Vishal Parvani explains. "Our families all migrated to Florida. Our parents basically founded this community. They had arranged marriages. We had arranged friendships."
The cast shares that they grew up within a traditional Indian environment, doing temple classes as children and performing together for Bali dances. Indeed, this tight-knit group of friends does everything together and considers each other to be family.
But friends and families fight
Previews show the struggle some of the adult children have with their parents. "Indian families live together," Amrit Kapai shares. "So you have mom, dad, grandmother, maid, maid's mom."
Benni says there's extreme pressure to get married. Cameras capture a number of parents dogging the adult children about dating. Some of the young adult women in the group are getting pressure about their biological clock too. Anisha Ramakrishna had an astrologer tell her parents she had snakes in her chakra. "They ended up spending a lot of money to get those snakes removed," she laughs.
The drama isn't limited to the adult children in the cast. The cast shares that their parents go out together and gossip about the kids. "It's like 1-800 auntie, guess what I just heard," Kapai jokes. And while this crew loves each other, they appear to fight like siblings too. Parvani says the crew likes to sweep confrontation under the carpet … until it bubbles to the surface.
Fans are clearly ready for this show. "I love the Bravo shows that have different cultures! Please keep it going," one person wrote on a post introducing Family Karma. "Indians on Bravo! History in the making," another remarked. This fan wants in on the show. "I'm in South Florida! How do I get on this ??? 😂😂"