Bravo's 'Family Karma' Ratings Continue to Climb
With only a few more episodes left, how did Bravo's new series Family Karma do with viewers?
Viewers who have tuned in are in love with the newest Bravo installment. However, any new series usually has to fight to capture new viewers' attention. Bravo's Mexican Dynasties also created a huge cult following. However, the series was not renewed for another season, leaving many viewers feeling let down.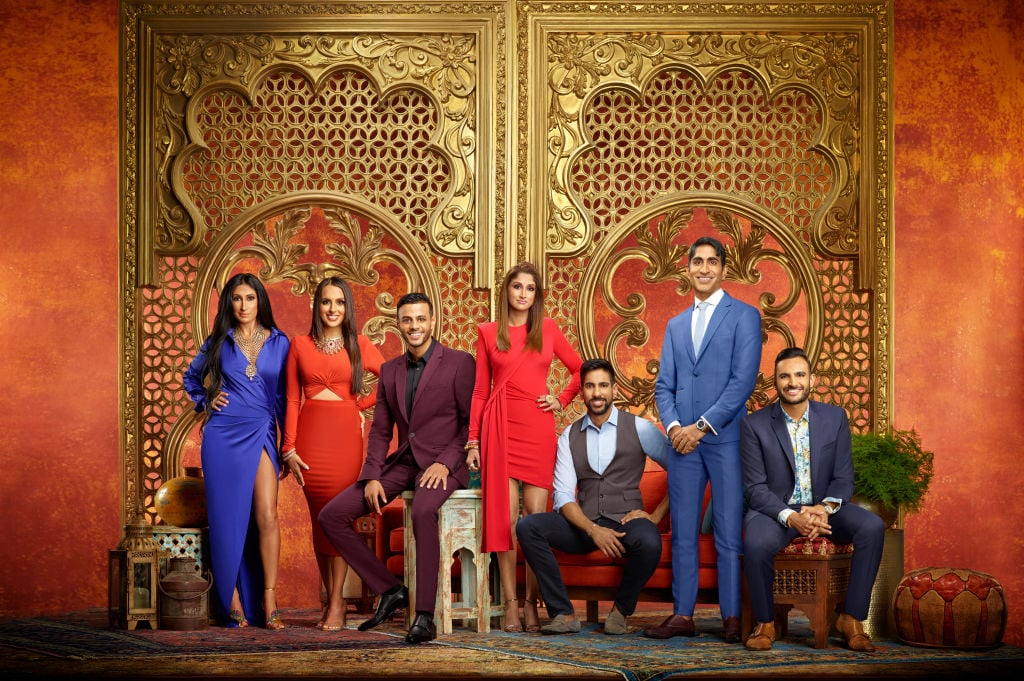 Family Karma viewers hope their new favorite series won't experience the same fate and would like to see a second season. Ratings still usually dictate what will happen in the future. "As much as people try to say it's about this and it's about that, it's still about the ratings," Kevin Biegel, co-creator of Cougar Town told Vox.
Also, Bravo producer Andy Cohen recently shared why The Real Housewives of Miami was canceled after three seasons. "The reason that we let it go was, I remember the ratings went down toward the end of the season," he said in an Instagram story. "Which never happens. Like it went down for the reunion, and if it's going down toward the end that's just never a good sign. But anyway, I hear your love all the time and really appreciate the show and the women."
How are ratings trending?
Last week's episode hit a season-high in ratings, according to Bravo Ratings. "S01E06 – 0.690 million viewers (0.23 18-49 demo) *season high in demo*." Fans reacted with hesitant optimism. One person remarked on the Twitter thread that the season-high was still too low. However, others tweeted that shows like Watch What Happens Live with Andy Cohen can produce lower numbers.
One person observed, "Seem like #FamilyKarma is only show which jumped in ratings this week all other shows are down." A number of people chimed in that they love the show. Plus, fans shared that for a new show, the ratings are pretty good.
The series premiere debuted high on March 8. "S01E01 – 0.740 million viewers (0.22 18-49 demo)," Bravo Ratings tweeted. The series debuted on the eve of the pandemic crisis as the country would go into lockdown mode only weeks later.
Fan groups express optimism
Social media fan groups are optimistic the show could earn a second season. In early April, Family Karma Fans on Instagram posted a screenshot of the rankings. The ranking showed that Family Karma fell at the 39th spot for the night.
"Some great news in the ratings for #familykarma Up to a 0.21 and 656K Live + Same Day viewers, highest performance since the opening episode," the group commented along with the screenshot. "That alone would be great, but in an IG Live last week, one of the exec producers mentioned that Bravo was happy with the ratings AND that he was working on distribution for the show in India. All this portends some great vibes for a renewal and a Season 2!"
Later in the month, the fan group shared another screenshot of the show's rank increase. The series was in the 22nd place in mid-April, showing that Family Karma is gaining traction.
"Wow! A nice little jump for #familykarma in the ratings, up to a 0.23 which is the highest rated episode to date. 690K live and same day viewers, and above expected numbers in the 18-34 demographic," the group shared. "With only two episodes left in the season, perfect time for this mini-leap. Hope to hear @bravotv make an announcement for a second season soon!"
Family Karma airs Sunday at 9/8c on Bravo.