Bravo's 'Family Karma' Season 2 Monica Vaswani Is 'Tired' of Being Anisha Ramakrishna's 'Punching Bag'
After avoiding Anisha Ramakrishna in social situations, Monica Vaswani from Bravo's Family Karma is done dancing around the situation. She shared, "I'm tired of being Anisha's punching bag."
The friends gather atop of Miami building rooftop to party for Halloween. That's when Vaswani decides she's tired of having tension with Ramakrishna. However, the exchange is … awkward. While it's clear that Vaswani and Ramakrishna want to find a pathway going forward, all is not well post-season as the two recently warred on social media.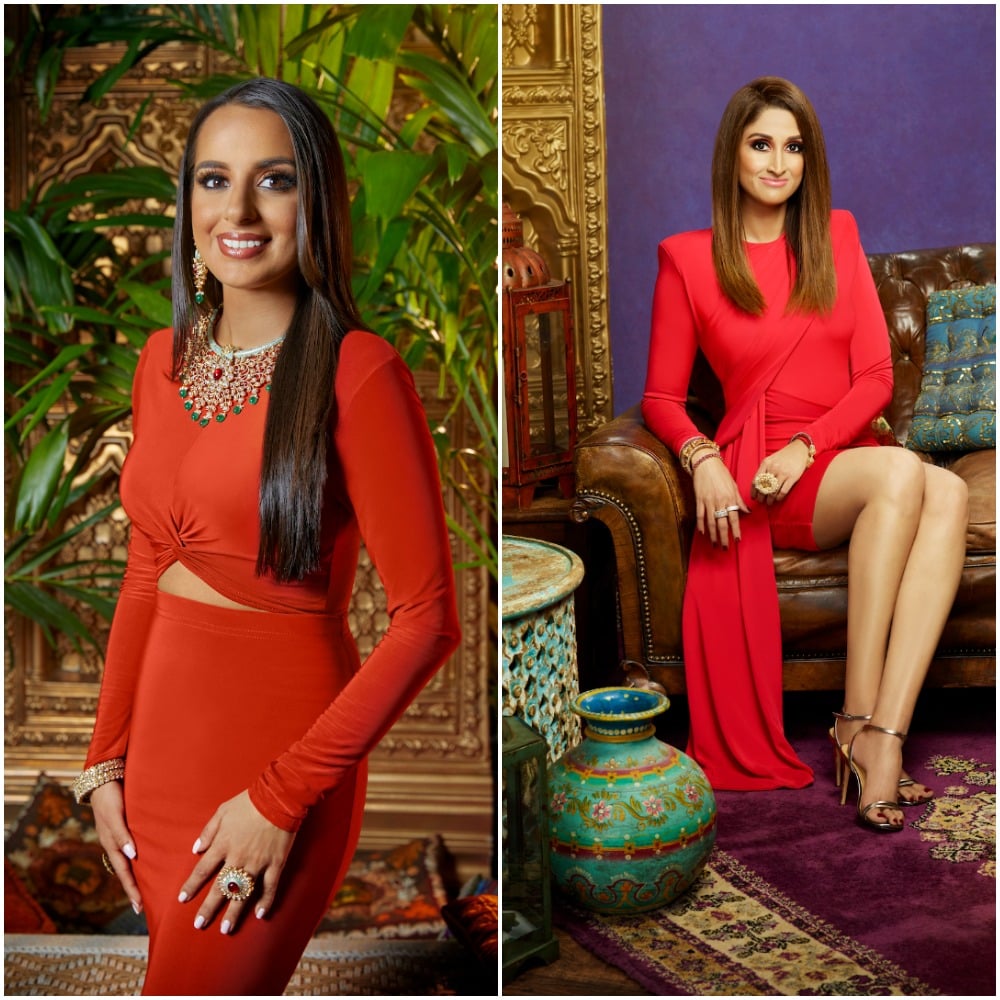 Can Monica Vaswani and Anisha Ramakrishna work out their differences on 'Family Karma'?
Vaswani seems nervous to approach Ramakrishna, who is deep in conversation with Richa Sadana. But Vaswani tells Brian Benni enough is enough and instead of avoiding Ramakrishna, the two should instead have a discussion about their friendship. "I think after this whole spiel, let's just see how it goes," he says in a preview clip. But Vaswani still isn't sure how to approach the situation. But then Vaswani concludes, "Alright I'll say hi."
"I've been fine kind of navigating these waters of just avoiding her," Vaswani says in a confessional. "But I'm tired of being Anisha's punching bag. So no more little miss perfect for you."
RELATED: 'Family Karma': Brian Benni and Monica Vaswani Describe Season 2 as 'Courageous' and 'Vulnerable' (Exclusive)
"Just say, 'hey, hello,'" Benni advises Vaswani in her approach. She giggles and repeats his comment but adds, "Bye!"
Vaswani musters her courage and asks Ramakrishna if she can talk to her privately. The friends watch from afar with Benni betting Vaswani and Ramakrishna can remain civil. "So," Vaswani nervously says with a smile. After a moment of awkward tension, Vaswani says, "I guess we need to talk." But Ramakrishna replies that Vaswani should start the conversation.
The 'Family Karma' friends just had a social media smackdown
If they resolved their differences last season it doesn't seem to have lasted. Vaswani blasted Ramakrishna for mocking her outdoor Navratri event as being "ratchet." Bali Chainani also joked about the event, which she too did not attend.
Vaswani was hurt and upset, sharing on Instagram that she is tired of being attacked. "I've just about had it with these girls and I've kept my mouth shut for months with half the garbage that comes out," she wrote along with a screenshot from Ramakrishna's post. "But what I will not tolerate is a religious event being ridiculed and referred to as ratchet. Garba and Raas is a form of dance that worships and honors our Gods. Whether it take place in a parking garage or a beach, it should be respected. Period."
RELATED: Bravo's 'Family Karma' Season 1 Catch Up: What Happened Before Season 2?
Vaswani added that she was truly hurt after a fan suggested the social media smackdown was done only to stir drama around the show. "Beyond pissed off," she replied to the comment." We come on this platform to be vulnerable and share very personal sides of ourselves and our community. What I didn't sign up for or expect is our own people to use this platform to ridicule that to gain clout."
Will Vaswani and Ramakrishna put aside their differences (at least for the season)? Find out when Family Karma airs on Wednesday, at 9/8c on Bravo.