Bravo's 'Family Karma' Star Says She Felt Like Her Friends Weren't There for Her During Filming
Anisha Ramakrishna from Bravo's Family Karma revealed that she felt abandoned by her friends when she filmed season 1.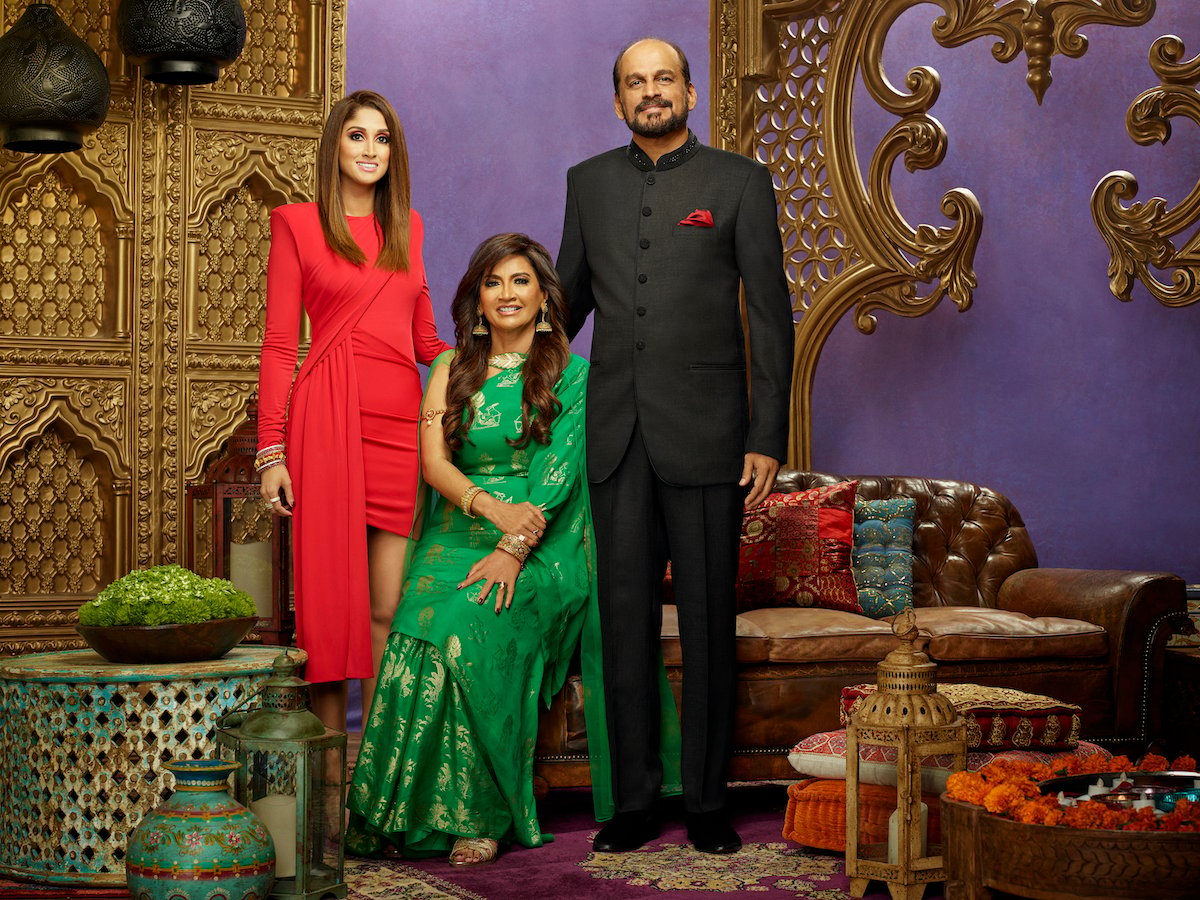 Ramakrishna shared that while filming was a good experience, she wasn't in a great place at the time. She was navigating a dating minefield after ending a long-term relationship and felt a little lost.
"I moved back home and within a month of moving back home, we got signed for Family Karma," she shared on her new  Dear Media podcast, Currently Cringing.  "Word spreads like wildfire in the Indian community about the show. And now not only am I the girl that's 33. Who was in a 12-year relationship. I become the girl that's going to be on this trashy TV show. The Indian community is very high brow and, you know, being on TV."
Her parents didn't want her to sign on to 'Family Karma' either
She admits that her parents weren't on board with the show, especially at first. "[Doing the show wasn't] exactly hashtag goals where we come from," she continued. "And my parents are just, I mean, they just want to move to another planet because now I'm their daughter and they were very upset."
One main reason they were upset was that their daughter wasn't in a relationship. "And second of all, they did not want me to be on a TV show," she added. "I don't think most parents dream of their children being on reality TV shows, but like all good Indian parents, they live for their children."
RELATED: 'Family Karma': Why Was Anisha Ramakrishna Upset That Amrit Kapai Wondered If She Was Interested in Vishal Paravni?
Ultimately Ramakrishna's parents came around. "And so they supported me and they participated in the show," she said. "I [felt] extremely depressed. When we filmed Family Karma, I gained 20 pounds and I feel like my friends were not there for me. And I couldn't even go run to my parents and complain about the show, because then they'd say like I told you so. Like who told you to be on this show?"
But doing 'Family Karma' was still a good experience
Despite feeling down, Ramakrishna admits filming the show was a positive experience for her. "So we filmed the show and it was a fantastic experience," she said. "But there was a lot going on with me internally. And a lot of it was just fear, fear of the unknown. I didn't know what was going to happen to me. I never really believed in the idea of marriage. It's a social construct and my ex-boyfriend Vishnu as well."
RELATED: 'Family Karma' Producer Shares His Favorite Part of Shooting the Show and Hints About Season 2
The filming part was positive, but Ramakrishna shared that she ended up viewing the season in quarantine. "Family Karma airs and within a week of Family Karma airing, literally episode one aired, we had our premiere party and we got put into a lockdown," she shared.