Bravo's 'Family Karma': Vishal Parvani Shares He's Tested Positive for Coronavirus
Vishal Parvani from 'Family Karma' shares he has tested positive for coronavirus.
Vishal Paravni from Bravo's Family Karma says that he's tested positive for COVID-19 (coronavirus).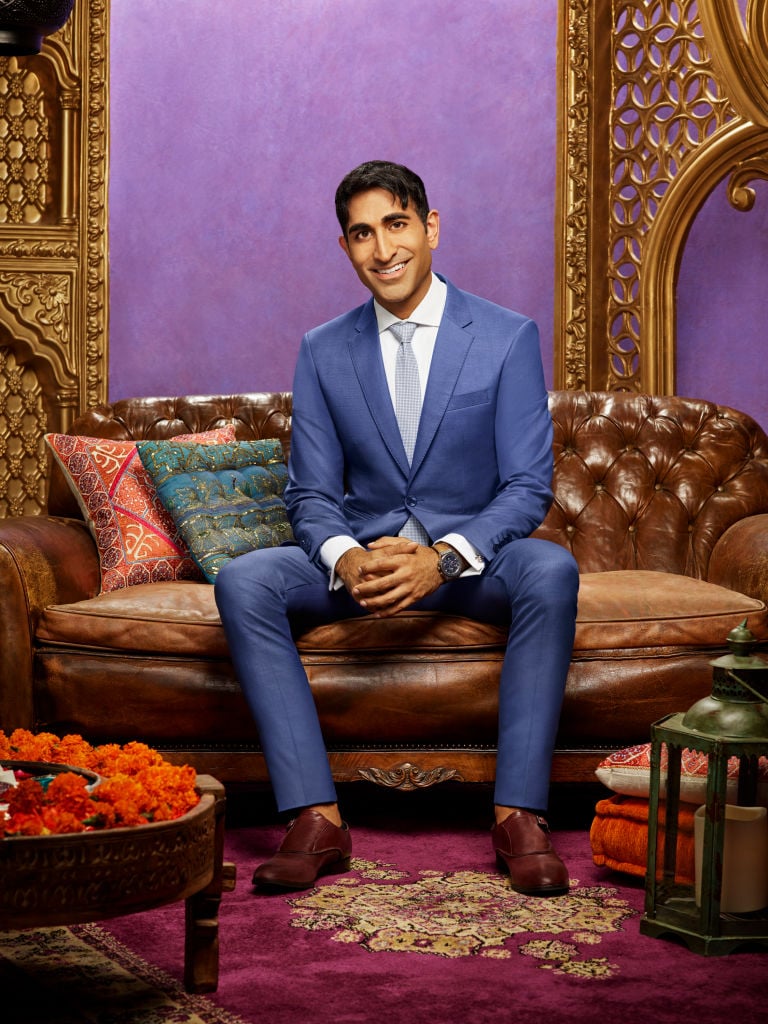 Parvani shared a video to Instagram and said that he was in contact with someone who tested positive for coronavirus. "Please Stay Home," he wrote. "Hey guys, I have been self-quarantining for the past 2 weeks. After finding out that I was exposed to someone who tested positive for covid 19, I immediately got tested since I'm immunosuppressed. I was tested positive. I'm doing well, but just wanted to emphasize to everyone – please stay home. We will get through this together. #stayhome."
In his video, Parvani added that he'd been self-isolating for the last week after learning he was exposed to someone who tested positive for COVID-19. He immediately got tested since he is immunosuppressed and found out he too was positive.
Parvani begs people to stay home
Parvani is young but he also has Crohn's disease. "The results just came back today and I tested positive for the coronavirus," he said. "I was quarantining myself for the past two weeks with my family and as soon as I found out I was exposed I further isolated myself."
"Just to give you a quick update, I have been resting, eating well, drinking a lot of fluids and even working out," he said. "Luckily I've been pretty asymptomatic for the most part besides a slight cough so luckily I'm doing really well."
"But I just want to stress, please, please do not take this virus lightly," he urged. "Please, if you can stay at home. If we all do our part, this will pass quickly, but please, please stay at home. My friends and family have been amazing and dropping off food in front of my door." He said he'd do an Instagram live later that evening but urged people to stay at home.
Parvani has Crohn's disease
Parvani revealed in a recent episode that he has Crohn's disease. He said he was diagnosed with Crohn's as a teen. He wrote a lengthy post on Instagram about his journey. "Opening up has always been tough for me," he began his Instagram post.
"I was diagnosed with Crohn's disease when I was a teenager," he said. "I was 84lbs and almost the same height as I am now – just bones. When I was first diagnosed, I was admitted to the hospital for over a month. All I wanted was to be 'normal' like the other kids. So I made it a point to never disclose to anyone that I was struggling with this autoimmune disease." 
He said he tried to eat and party like other young adults but it was his fiancee Richa Sadana who helped to turn a corner. "She made it a point for me not to go through it alone," he wrote. "We followed the Paleo Diet strictly for a few months, and we joined a local gym @crossfitmia. My lifestyle changes, along with my medications, have significantly reduced my flares. Opening up about Crohn's has been the best thing for me. Opening up has made me in control of this disease, and not the other way around."