Bravo's 'Family Karma': Which Cast Member Is Going to Cause the Most Trouble for Vishal Parvani?
Vishal Parvani from Bravo's Family Karma is already spilling a little tea and revealed which cast member will give him the hardest time this season.
The real estate professional offered a glimpse of what's in store for Bravo fans and this season looks nothing short of wild. He told People TV's Daryn Carp that he is thrilled to be part of the first show to be featuring an all-Indian cast in an American docuseries. "This is the first time you are seeing an all-Indian American cast and I'm so happy to see where we're going," he shares.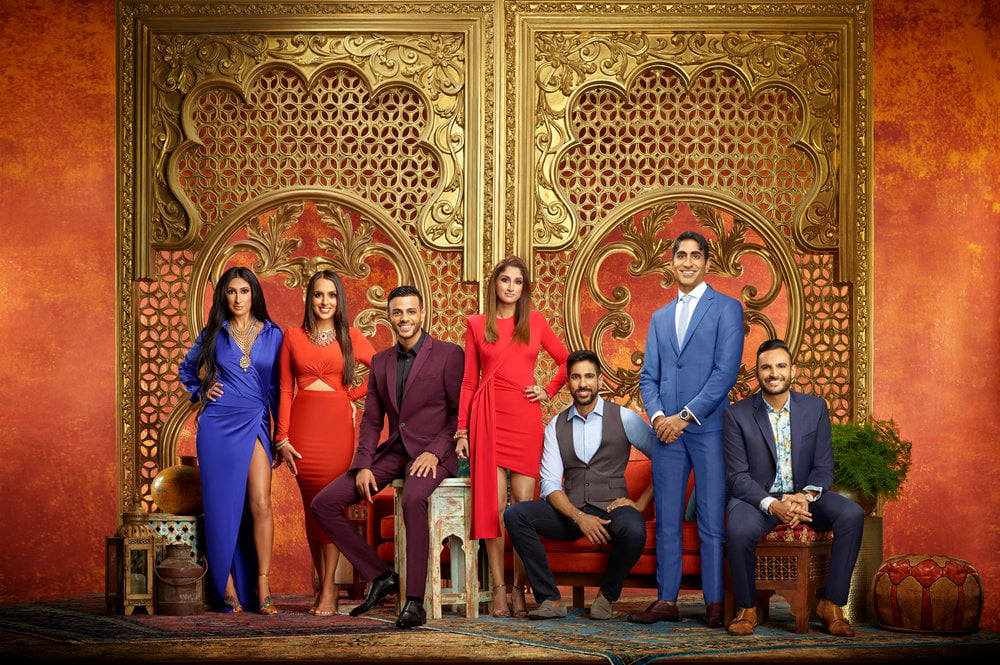 "And hopefully this opens up the doors and you can learn more about our culture and you'll see how much fun it is. Yes, you can see a traditional side, but you can have a lot of fun with us." He adds that several aspects from the show are relatable across the board too. This includes his storyline which is where he is going with his relationship with fiancé, Richa.
His future mother in law has her eye on Parvani
Carp wanted to know who would be the "villain" of the series. Parvani struggled with this answer, not wanting to get in trouble but finally arrived at a response. While he joked that close friend Bali Chainani was a "troublemaker" he meant it in the best possible way. "She's very opinionated," he says.
But who causes the most trouble? "I don't want to get in trouble," Parvani whispers. "With my fiancé." Carp leans in to get the scoop. It's not exactly Parvani's fiancé who causes trouble. He plays coy as Carp tries to figure out who exactly causes him grief. As he squirms and struggles, Parvani finally comes clean.
"From what I can imagine, I would say, my fiancé's mom," Parvani admits. As he nervously giggles, Carp wonders if Parvani's mother and his fiancé's mother get along. "There is tension," he says nodding a few times while laughing.
The pressure to marry is pretty intense
Even though Parvani may have found his soulmate, it doesn't mean he still isn't under significant pressure. The Family Karma trailer shows how the millennial children are under the gun to get married — soon. In the trailer, Parvani explains that his parents and their friends migrated from India to Florida. "They had arranged marriages, we had arranged friendships," he shares.
Although it may be a tradition for Indian children to live with family before marriage, the storyline isn't too far removed from what many millennials experience. With rising home prices and stagnant wages, more twentysomething and thirtysomething children than ever still live at home.
Parvani wants to get married and start a life with Richa, but he definitely has a few hurdles to clear first. He seems to be the target of angst in quite a few scenes and shares why explosive arguments occur. "We bottle it up until one day … [explosion sound] we explode," Parvani says in a confessional.
Family Karma debuts on Sunday, March 8 at 9 p.m. / 8 p.m. central on Bravo.