Bravo's 'Family Karma': Which Famous Indian Actor Can't Get Enough of 'Family Karma'?
Actor and activist Kal Penn from Harold and Kumar Go to White Castle and 24 has been raving on Twitter about Bravo's Family Karma.
The Indian-America actor has been taking to Twitter every Sunday night to have fun with the show and interact with fans. Penn, who also worked for the Obama Administration, couldn't resist tuning in last weekend, even during the Democratic presidential debates. "I know there's an important debate on but I need to see what happens between Lopa Auntie and Reshma Auntie on episode 2 of @BravoTV #FamilyKarma right now so here we go," Penn tweeted along with a video from the show.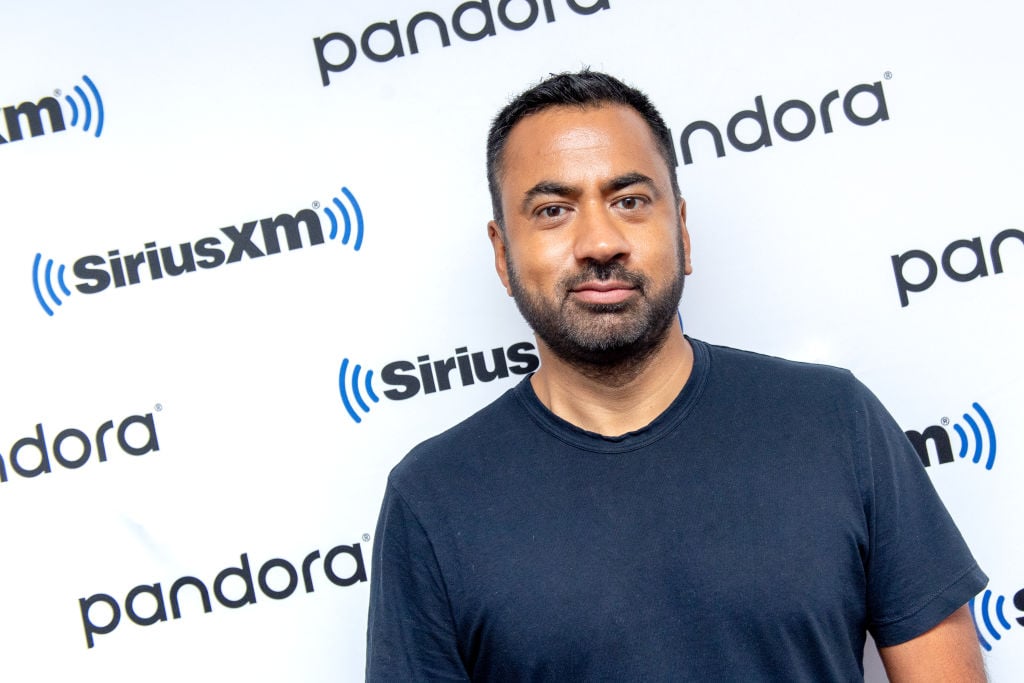 Many cast members responded to the tweet. Anisha Ramakrishna remarked, "Also rode on the subway with you twice lmfao." Adding, "Thnx for the support!" Monica Vaswani couldn't help but fangirl when she saw the tweet. "STFU DID THIS JUST HAPPEN!? YOU WATCH US?!!? AHHH THIS IS AMAZING!!!" Other cast members replied with emojis as they were thrilled to have Penn's support.
Social distancing with Auntie Lopa
Penn is here for more as he tweeted while many Americans were quarantined due to the coronavirus threat. "An hour until my weekly dose of social distancing Lopa Auntie on #[email protected] and I'm ready," Penn tweeted.
Indeed, the controversy will likely be hot as no resolution appears to be in sight for Vishal Parvani and his fiancee Richa Sadana. Although Sadana's mom gives Parvani a hard time he seems to have somewhat of an understanding of the situation. "Everyone's personal experiences shape and influence their views in life," Parvani told Showbiz Cheat Sheet. "Lopa aunty will never think any guy is good enough for her daughter. I could be a multi-millionaire and she would say, 'Well, he's not a multi-billionaire.'"
Also, Parvani offered some insight into how Indian families view marriage. "I believe in most cultures parents want to see their children happy," he explained. "Indians, with the best of intentions, may take this a step further by involving themselves in their child's relationships. Most of our parents had arranged marriages set up by their own parents. In turn, they feel it is normal to also have a say in who we marry. This may be expressed in various ways by families – from providing and sharing bio-data sheets to setting up dates for those they believe would be a good match, i.e. people from the same region in India."
Penn has been forging a path for Indians in Hollywood
Penn is the perfect advocate for Family Karma. He knew people of color have a challenging time in Hollywood. He recalls being offered a chance to read for Harold and Kumar but hesitated. "And I called them and said 'This is is amazing. This movie is incredible," he told NPR. "You're never gonna sell it in Hollywood, because, trust me, nobody wants the brown and yellow guys as leads in the movie. They've told me to my face — I'm telling you.' And he said in very New Jersey fashion, like, 'No, we're gonna sell this to a studio.'"
Since then he's worked in the White House Office of Public Liaison for the Obama Administration. Plus his acting resume is filled with a number of juicy roles including House, How I Met Your Mother, and The Big Bang Theory. He also created Sunnyside where Penn portrayed a former New York City councilman who helps immigrants achieve the American Dream.
The series was set in Queens, which Penn says was perfect for the show. "Queens is the most diverse place in America," he said. "It's a microcosm of not just the rest of the country but the rest of the world. I loved stories growing up that were universal because they were so grounded. And I always think about Seinfeld; I loved Seinfeld as a kid. Like every Indian uncle is George Costanza… The Seinfeld writers were so good at grounding these characters — they're so relatable no matter what your background is… And I thought, I would love, in 2019, to do that in a neighborhood or in a community that's more reflective of who we are today."