Bravo's 'Family Karma' Women Are Still Sniping After Key West
Although the episode was filmed months ago, all may not be well with some of the women from Family Karma.
Monica Vaswani became agitated with the group when they continued to press her about her relationship with Brian Benni. Although she thought she cleared the air, the group still continued to push her buttons on the Key West trip.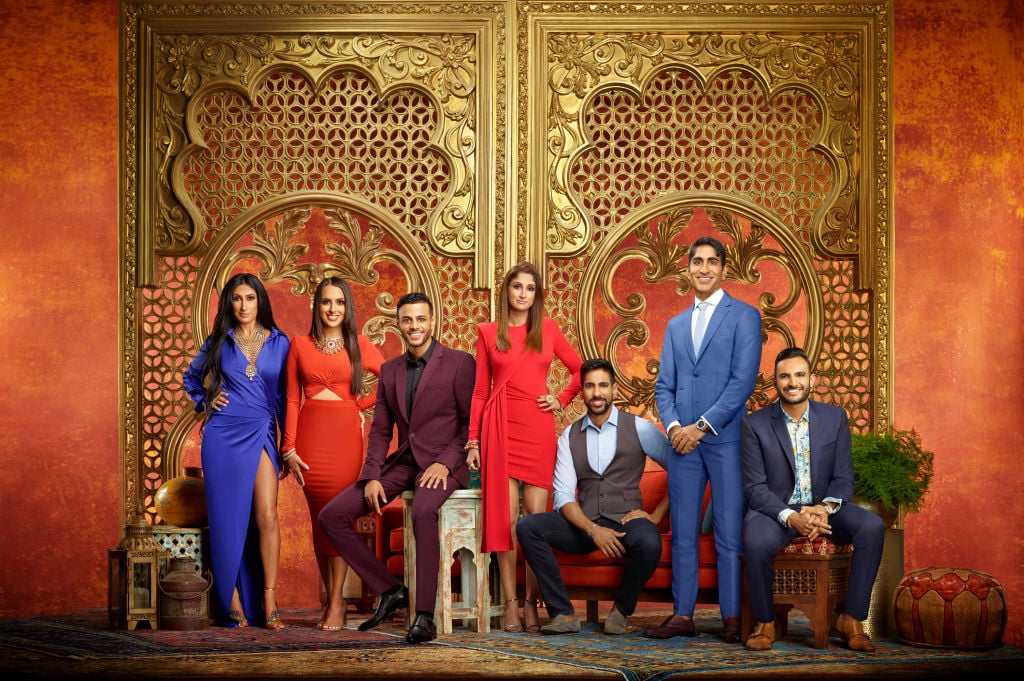 When the friends played a game, "Where will the person next to you be at 2 a.m.?" Anisha Ramakrishna said Vaswani would be in Benni's room. Vaswani looked irritated but somewhat ready to just let it go. But then Benni sent her text about it from across the table and Ramakrishna, joined by Bali Chainani continued to ask about the chemistry they continue to see between Vaswani and Benni.
Everyone gets involved
The entire cast continued to weigh in at dinner, with even some bickering going down between Ramakrishna and Amrit Kapai. "Maybe she's jealous of Monica?" Kapai wondered in a confessional. Ramakrishna has noted a few times that Vaswani is the perfect Indian girl. "Maybe she's bitter that Monica has this potential guy on the horizon and Anisha doesn't? I don't know. I'm at a loss of words at this point."
The group points out that they saw Vaswani in Benni's bedroom late at night when Benni was in his underwear. Benni insists Vaswani was only in his room for a few minutes. Chainani insists that Benni is sending mixed signals and needs to fix the situation.
Vaswani finally confronts Ramakrishna and Ramakrishna apologies. However, Ramakrishna points out that the rest of the group have said worse, but she's the one getting slammed.
Filmed month ago, but old fights reappear
The cast does a great job of live-tweeting during the episodes. But when the dinner scene arrived, it was clear that it isn't water under the bridge between Vaswani, Ramakrishna, and Chainani.
During the episode, Ramakrishna tweeted, "Just calling out the bulls**t per yooj, fed up with this story." But Vaswani replied, "Then stop talking about it boo." Also, Chainani thinks the lady doth protest too much too. "Ufffffff The lies. The overreaction," she tweeted about Vaswani's reaction. "The crocodile tears. The bad manners. Exhausting."
When Ramakrishna commented about Vaswani being the perfect Indian girl, Vaswani tweeted, "I'm tired of the hypocrisy. I have never once highlighted myself as the perfect Indian girl. I have shared my struggles and MY truth. Don't take that and misconstrue it for your own narrative."
At one point Ramakrishna said in a confessional that Vaswani could suck a d**k. When she learned she could say d**k on television she went further and said she could suck a bag of d**ks (very Kristen Doute from Vanderpump Rules). Her pinned tweet is "You can suck a bag of d**ks and still be a virgin."
Later, Ramakrishna and Chainani went on Instagram Live. But Vaswani, who wanted to join, said she was blocked. "Lol these girls blocked me from viewing their live. Talk s**t to my face please," she tweeted.
Family Karma is on Sunday at 9/8c on Bravo.