Bravo's 'Flipping Out': Did Jeff Lewis End up Finishing 'The Queen of Versailles' Mansion?
Jeff Lewis from Flipping Out flew to Orlando, Florida to help billionaires Jackie and David Siegel finally finish their 90,000 square foot palace. He and his team toured the unfinished home, made plans … but never actually did the job.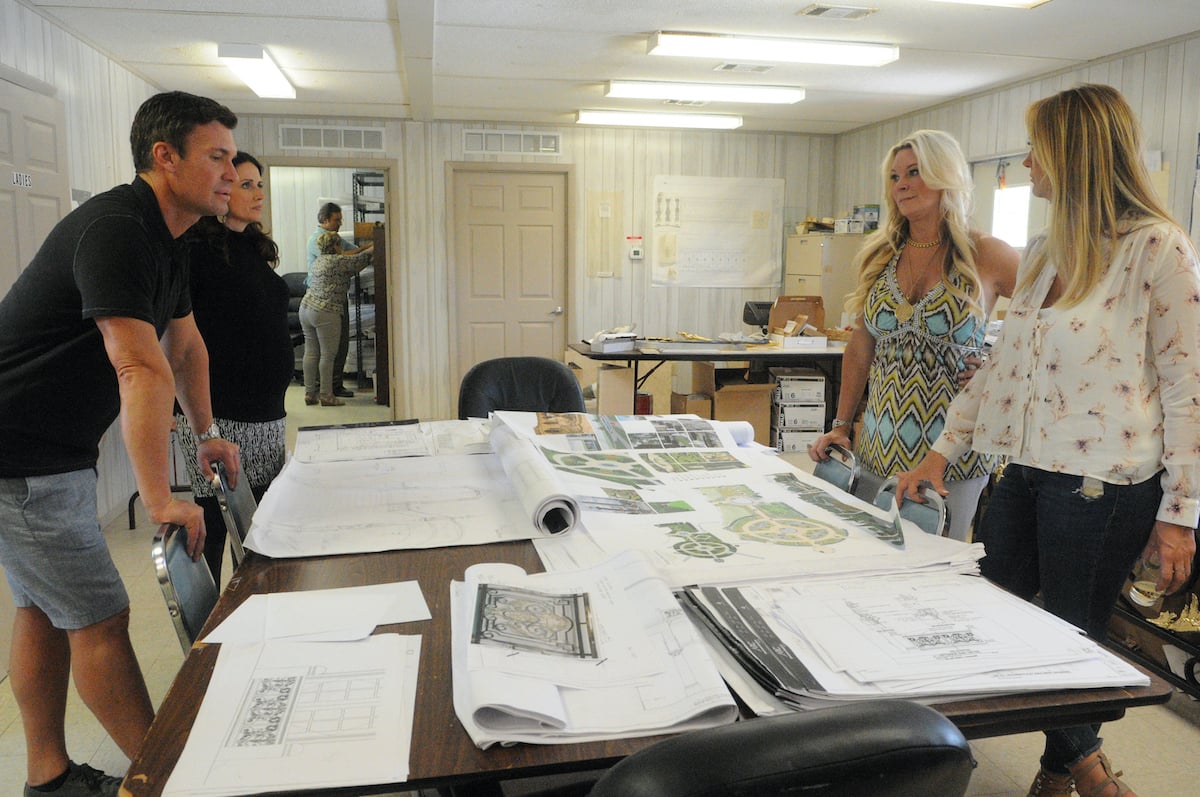 The Siegel family were referred to Lewis via mutual friend Lea Black from The Real Housewives of Miami. "I became friends with Lea Black, one of the [Real] Housewives of Miami," Siegel told Reality Blurred. "Just a few months ago, she says, 'You really should think about doing the show Flipping Out with Jeff and Gage, because they're great designers.'"
And while the couple hit it off with Lewis, and he really wanted to take on the job, he shared during an episode why it wasn't a good fit.
Jeff Lewis didn't share the couple's vision for the home
Lewis referred to the home as the biggest gig he's ever turned down. The home was modeled after the Palace of Versailles and the mansion build ended up becoming a documentary about wealth and privilege, ending as the Great Recession hit. The home sat unfinished when Lewis was summoned to offer an assessment.
After careful consideration, Lewis decided he would be doing the couple a "disservice" by taking on the project. He met with the Siegels to explain.
"Because you would need to find someone then who gets your vision," he said in a clip. Lewis further explained in a confessional. "You know I'm sure there are people that will just take a job for financial reasons. But for me anyway, how the hell am I gonna do a job effectively when I don't relate to you at all! What … I don't get you!" he exclaimed in his confessional.
Jackie Siegel seemed disappointed during the dinner meeting. Meanwhile, in a moment of levity, David Siegel decides to ask Lewis' design associate Megan Weaver if she's married or single.
"Do you have any rich friends for Megan, keep it in mind," Lewis said to the couple. David Siegel then rises and decides to give Weaver a "chair massage." The rest of the table laughs uncomfortably.
Was the manion ever finished?
The couple eventually lost interest in the home after their 18-year-old daughter Victoria died of an overdose in 2015. "After she overdosed we didn't even care about the house anymore," Jackie Siegel told DailyMailTV. "We're sorry we ever started. But we're $50 million into it, so it really needs to get done."
"We're not as motivated to finish it or live in it as we were when we first started construction," David Siegel, added. "The important thing in my life is to save lives. I don't care about houses, I don't care about business, I don't care about money. I want to save lives." The couple hosted a fundraiser gala at the Westgate Hotel in November. The family raised $1.3 million for the Victoria Siegel Foundation.
Jackie Siegel opened up about losing her daughter when she was a charter guest on Below Deck Mediterranean season 4. She especially confided in third stew June Foster in an emotional moment on the show.
Apparently, construction on the home resumed but halted due to the coronavirus. "Construction on Versailles is shut down temporarily because of the corona virus," Jackie Siegel shared on Instagram.