Bravo's Jackie Warner from 'Work Out' Offers To Train Anyone Online For a Huge Discount
Celebrity trainer Jackie Warner from Bravo's Work Out is making fans an offer they probably don't want to refuse.
Warner took to Instagram to share that she was going to drastically slash her price for personal training and is offering virtual training at a huge discount. Warner partnered her post with a video from her mother's home in Ohio. Since many gyms are closed during the coronavirus pandemic, some personal trainers are offering virtual training.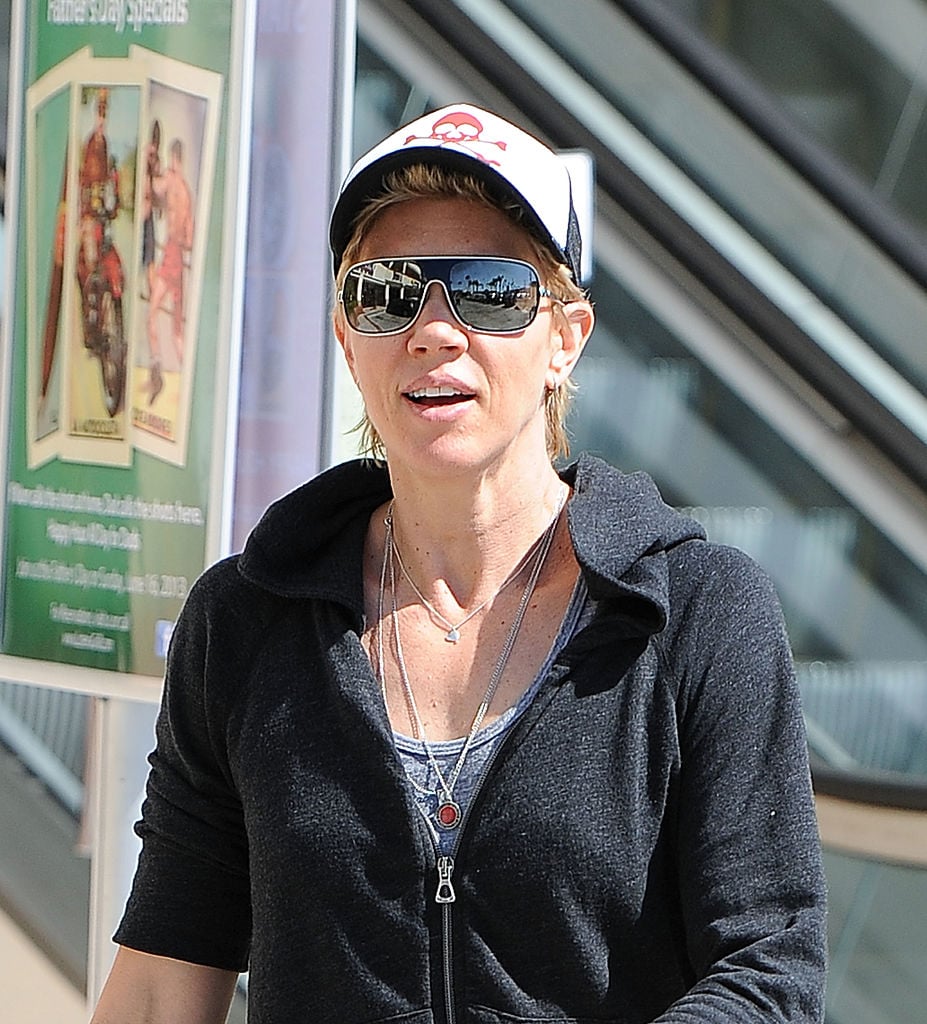 "So starting Wednesday of this week I am FaceTime training anyone who needs it due to gym and fitness class closures," Warner wrote along with her video. "Instead of my normal rate of 200 a session, I am dropping it down to 50 per session until gyms reopen. Please do not stop working out! Your immune system and good health is completely positively altered by intense workouts."
Training for the mind and body
Warner even shared her phone number to make scheduling easy. "All you do is call and leave a message for me at 323.301.3522," she continued in her Instagram post."I will personally contact you and book a session or multiple for Wed Fri and Sat. First come first serve. All you need is your body. No weights just body resistance. I hope in a small way this helps. Don't get discouraged – find new things at home to keep you stimulated and preoccupied. Unfortunately my moms house only has all my DVD's so I'm getting really sick of my face and voice lol ugh! Ok I'll post throughout this journey. Let's show the world that America is a unified and compassionate country!"
She shared in her video that all that is needed for training is to show up via FaceTime and no equipment needed. She's offering this special while the gyms are closed, Warner added.
Many fans responded and wanted to take Warner up on her offer. Another fan was hoping she could also schedule time with Warner to boost motivation. "Can you give me a FaceTime session to talk to you about self sabotage and motivation?" the person asked. Warner replied, "Yep I can luv."
Warner has moved back to Ohio
Work Out fans remember Warner as the Los Angeles-based celebrity personal trainer. But she shared she's moved home to be near family. "Wow! This is so nuts! Took an hour run outside a beautiful warm and windy day in Ohio," she started her latest Instagram post. "I'm tripping out that my Holy Spirit told me out of nowhere on January 23 to move to Ohio and be close to my family and by Feb 29th I was completely moved! Im living out of a suitcase and my moms guest room but I'm completely happy and peaceful. I hope all of you can find that place inside of you that always speaks the truth."
"I call it God but some call it a universal guide that connects all of us. The answers are all there for you if you get open and listen. Due to an overwhelming response to my $50 personal training sessions, I'm adding another day which will be Tuesday and I'm limiting sessions to 30 minutes. Honestly no one can take an hour of my body resistance sessions so don't worry you will be plenty sore and if you stick with it, you will notice big body/mind changes I promise."
"I'm baking low sugar treats out of sheer boredom and will post those. My thoughts and prayers are with you and we are so resilient that we will get through this and become better individuals and a better world. I have no doubts about the triumph of the human spirit," she shared.